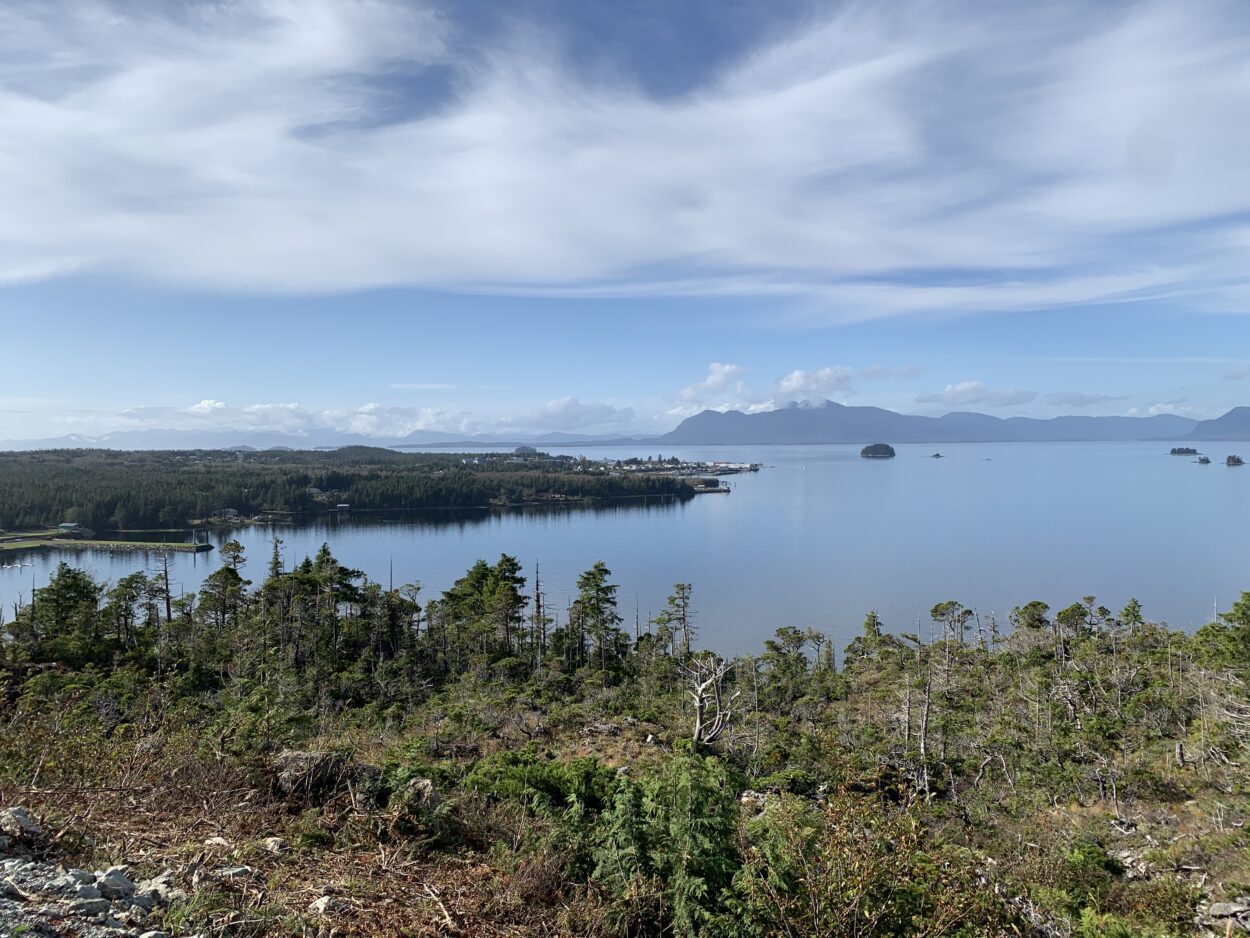 Metlakatla's tribal government is asking residents to conserve power after a diesel generator supplementing the community's hydropower plant failed amid surging demand brought on by an extended cold snap.
Metlakatla Mayor Albert Smith says the generator went down on Sunday, plunging the community into darkness.
"We tried to work on it. We thought we had it going on Monday — it was running, but it still had some issues. Then ultimately, by Monday evening, it was offline, and it's offline for good now," Smith said in an interview Wednesday.
Crews restored power a few hours after Sunday's outage, but the backup generator remains offline, leaving Metlakatla's power grid severely limited.
Usually, Metlakatla's four-megawatt hydropower dam is enough to serve the community's needs. But with temperatures in the teens and single digits, the backup generator was necessary to keep lights and heaters on.
Smith issued an urgent call for power conservation.
"Shut off anything you don't need that's non essential. Of course, keep your heat on, … make your food, but anything nonessential, please unplug or shut off," he said.
Officials are asking residents to delay washing dishes, showering, and turning on heaters until late hours. Residents are also asked to unplug any unused devices and Christmas lights to help alleviate the strain. The local power utility, Metlakatla Power & Light, began turning off street lights on Wednesday.
Smith says he reached out to the federal Bureau of Indian Affairs for help on Monday. The BIA and a host of other agencies started searching for any available generators — and finally found one in Washington state on Wednesday.
Jeremy Zidek is a spokesperson for Alaska's State Emergency Operations Center, which is helping Metlakatla respond to the generator failure.
"The BIA, Bureau of Indian Affairs, has located some funding within their budget, and it looks like they're going to be able to provide a temporary generator for a period of time until we can identify and work out the funding for those long term solutions," Zidek said by phone Wednesday.
And Zidek says a warming trend should provide a reprieve for the overtaxed power system.
"The good news is that the weather is going to improve there and the temperatures are going to get above freezing, and that should help the situation there a little bit," he said.
Smith, Metlakatla's mayor, says the generator is expected to arrive via barge early next week. But he says it's just a temporary fix.
"It'll allow us to get back to normal, but we should still be practicing conservation until we're through the winter months," Smith said.
Smith says the community was awarded a federal grant to replace the now-failed backup generator about a year ago. But citing logistical issues, he says the funds have yet to arrive. It's unclear when a permanent replacement generator could be in place.
As of Wednesday afternoon, the community was using about 80% of the hydropower dam's capacity. Smith thanked Metlakatla residents and those responding to the power crisis.
"Thank you, Metlakatla residents, for doing your part," he said. "We appreciate everything from MIC (and the) MP&L crew for stepping up and doing everything possible to help keep us warm and safe with the lights on."
The mayor said in a public notice that the community was "not out of the woods yet, but we assure you that everything that can be done is being done."
Smith says no further outages are expected. Updates are available at the Metlakatla Indian Community Facebook page and on notice boards at public buildings in town.