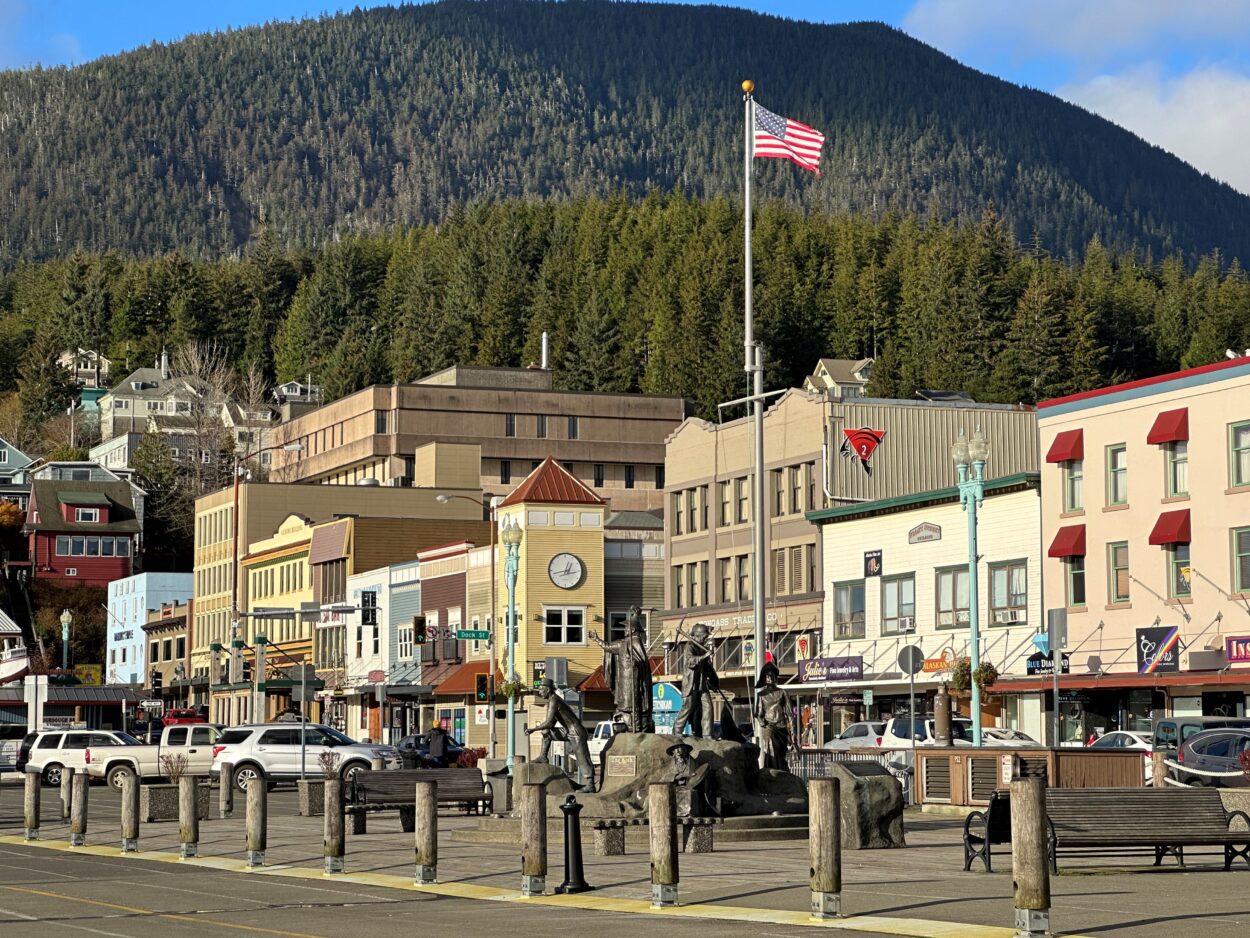 It was a year of new faces in Alaska's First City.
Ketchikan Indian Community elected a new president, Trixie Bennett, in January who pledged to increase access to traditional foods. Later in the year, the tribe notched a major victory when an advisory council advanced a measure that would open federal subsistence hunts and fisheries to Ketchikan residents.
Ketchikan's school district also got a new leader in Superintendent Michael Robbins in mid-February. The city of Ketchikan hired a number of new department heads, including a new police chief, a new fire chief and a new ports and harbors director — not to mention a new city manager.
And it wasn't just new faces in leadership. As the COVID-19 pandemic faded, cruise ships returned in force after an anemic season in 2021. Tourists swarmed Ketchikan's downtown berths and the private dock north of town in Ward Cove.
One of those cruises reunited a former refugee from Vietnam and the Ketchikan man who secured his family a home in the U.S. It had been 44 years since Mike Harpold granted humanitarian refugee status to No Vo and his family — with no real authority to do so.
Other new faces arrived from Prince Rupert, British Columbia, after the Alaska Marine Highway resumed service to the Canadian port city in June. Ketchikan residents seized the opportunity to road trip through Canada and the Lower 48.
And still more arrived on the new Coast Guard cutter Douglas Denman, which officially entered service in September after a ceremony in Ketchikan.
The retired ferry Malaspina got a new home this year at Ward Cove, where it'll be turned into a museum and education center. It's also housing a couple new faces: refugees who fled the war in Ukraine.
One new face that many Ketchikan residents met this year is Luna, a drag queen who read a story to dozens of enthusiastic children at the Ketchikan Public Library to celebrate Pride Month. But the leadup to the event was marked by controversy. After hours of acrimonious debate at City Hall and elsewhere, Ketchikan's City Council voted 5-2 to allow the event to go forward. And it was a hit: the library had to hold three readings to accommodate everyone who wanted to come.
The fallout continued into the fall as a ballot initiative filed shortly before the event threatened to cut off borough funding for the library. Voters outside city limits defeated the measure in October by about 250 votes after an intense and sometimes bitter campaign.
Voters also returned Ketchikan Gateway Borough Mayor Rodney Dial to office for a second three-year term — along with every other incumbent who ran for reelection. That's not to say that local government stayed the same — because of some elected officials' decisions not to seek new terms, there are quite a few new faces on Ketchikan's City Council, Borough Assembly and Board of Education.
As the economy revved back to life, many Ketchikan residents were forced to reckon with a tight, expensive housing market. Businesses say it's impeding growth, and some residents have been forced to leave their longtime homes.
There has been some progress in alleviating the crunch — a package of reforms aimed at making neighborhoods denser passed the Borough Assembly, and a slate of new home sites from the Alaska Mental Health Trust in the Clover Pass area is expected to hit the market late next year.
But it's clear the housing crisis is far from over.
Here's to a new year — and some new homes.