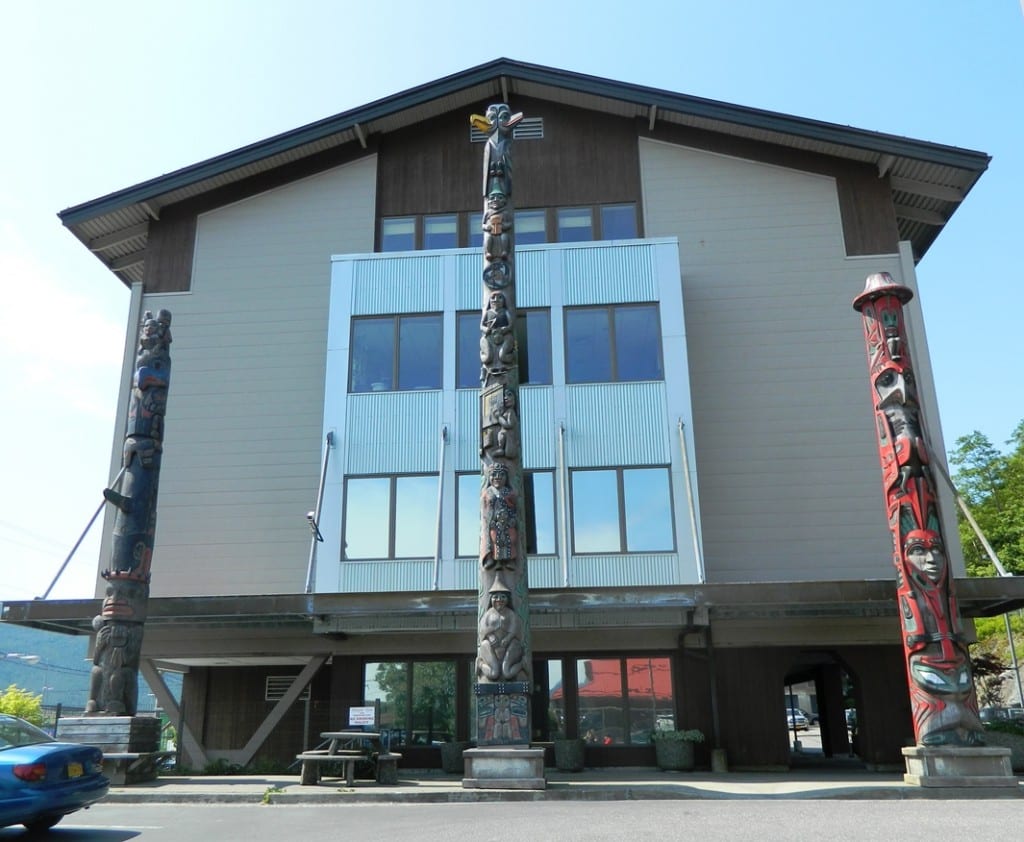 There are less than two weeks until voters decide who will fill three open spots on Ketchikan Indian Community's Tribal Council, and two open seats on the Advisory Health Board overseeing the tribe's clinic. The election is scheduled for Jan. 16 at the Ted Ferry Civic Center.
Eight candidates are running for council and two are in the running for the health board, including write-ins.
KRBD's Raegan Miller reached out to the candidates to learn more about what issues they see as top priorities, and why they think tribal members should vote for them.
Tribal Council candidates
Sharyl Whitesides Yeisley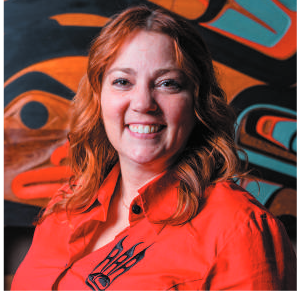 Sharyl Whitesides Yeisley sits on the tribe's health advisory board, and believes that there should be more culture-informed health care available in Ketchikan.
"When I think about culturally appropriate care, it's maybe we have elders that come into the clinic," she explained. "And they might seem like they are yelling at you, or it could feel a little intimidating if you don't understand their culture."
She also wants to see substance abuse treatment become more widely available in Ketchikan.
Yeisley said that her willingness to vote against the majority makes her a good candidate.
"I have my own mindset," Yeisley said. "And I listen to what people want. And I take that into consideration. And I also don't vote for my own needs. And so I might say no, when other people say yes."
Yeisley said she believes in "meeting people where they're at."
"So if that means meeting them for coffee, or going out in the community and talking to them where they're most comfortable, that's what I do," she said.
She is of Aleut descent. Her statement in the tribe's voter pamphlet says her relatives lived at the Aleut relocation camp set up at Ward Lake during World War I.
Randy Williams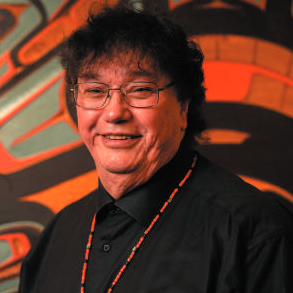 Randy Williams had a seat on the council last year, but gave it up when the tribe asked him to take on the role of interim administrator. Now, he's hoping to take his spot back. He plans to lean on his experience in business administration.
He said he wants to return to the council because he wants to keep helping people. Williams says that's what being an elected official is all about.
If elected, Williams said he would make opening a rehab and treatment center — a long-term project for the tribe — a top priority.
"That's something that's needed throughout the community," Williams said. "And fortunately, we plan on opening it up for all community members, including the non-native community. So I think that's the number one issue, of course, that we all deal with."
He also plans to push for more — and more affordable — housing options for tribal members, plus more financial distributions during the year.
Williams described himself as a traditional foods fisherman. He has spent the last year working as vice president of the tribe's subsistence committee.
Gianna Saanuga Willard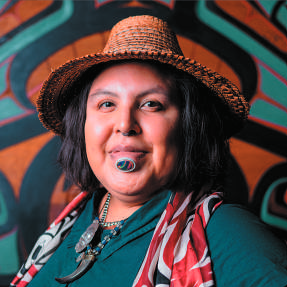 Gianna Willard is a former tribe president and a current sitting council member. She is Haida and Tlingit. Her clans are Gaw K'iiwas, Masset-inlet-born. Her crests are Raven, Owl, Flicker, Killer Whale and Grizzly.
Willard has taken several canoe journeys, which she said broadened her perspective.
"I think I bring a unique perspective to the council," she said. "I've gone to a lot of different communities up and down the coast, to tribal canoe journeys in Alaska, Canada and Washington. And I've met with a lot of different tribal leaders from the areas and seeing what kind of works for their communities and what doesn't, what I can bring back for my community and things that we can really take advantage of here in Ketchikan."
She, too, wants the tribe to focus its efforts on building a rehab center. Willard said it is a personal issue for her.
"My brother passed away almost two years ago now from a drug overdose," she said. "So that's something that I really think that we need to focus on as a community, not just for our tribal members, but for every member of Ketchikan. They should have easy access to rehab facilities, so we can be more healthy as a community."
Taking care of Ketchikan's homeless people is another issue that Willard wants to key in on.
"They need places to feel like they have dignity they need to uphold, even like the people who fall into the cracks," Willard said. "So many times there's almost no hope."
David Jensen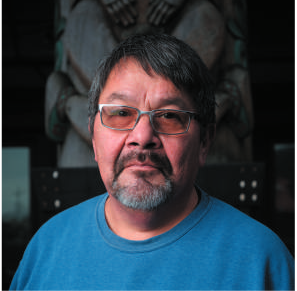 David Jensen said he's running for a seat on the council because the group needs balance.
"I think just getting the tribal council back in the driver's seat, it seems like (they) just need some vision, and set some goals and do stuff, build things and earn the money instead of just waiting for it to show up," Jensen said.
He said his previous time on the council — including a term as council president — is a big reason he thinks people should vote for him.
Jensen shared his thoughts on making decisions.
"And I think a lot of times we just make decisions based on how people are feeling," Jensen said. "And you know, everybody's feelings are important. But legislating isn't all about feelings. It's about the law and where the money comes from and where it's going. So it's just important to try to do some things without too much emotion."
Jensen is the owner of Commercial Construction Company.
Lloyd Ruaro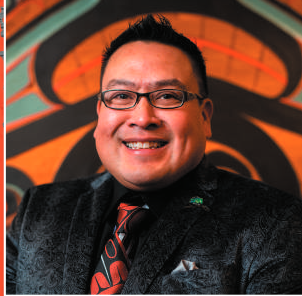 Lloyd Ruaro provided KRBD with a written statement. He wrote that his focus is on behavioral health services, housing and education. He says he wants to preserve the Indigenous way of life and improve the community's health clinic.
"Our Tribal Sovereignty is being challenged every day, nationwide. Our Health clinic ebbed and flowed with Providers during Covid . Within this last year, we have had Continuity with our providers. And will continue our healthcare to our members with culture, respect, quality care," he said.
Ruaro was first elected in January 2020, and was a councilmember through the COVID-19 pandemic.
Judy Leask Guthrie
Judy Leask Guthrie has served four years on the council across two terms. She says her focus lies in developing Orton Ranch for use as a cultural site, finishing a tribe education building, and opening a center for the homeless in Ketchikan. Guthrie says she is fair when it comes to making decisions that will benefit everyone. In a statement published in KIC's voter guide, she said she'd work towards improving the community.
"KIC members deserve the very best from their elected Tribal Council members and I will work hard with the full Council and with input from KIC members to make the very best decisions for our community," Guthrie says in her voter pamphlet statement.
Guthrie is Raven Double Fin Killerwhale.
Rushcelle "Pebbles" Hull
Hull is the current chair of the health board and is now running for Tribal Council. She said her health care career and many years working with the tribe make her a qualified candidate.
"What really inspired me is I really want to help, and I really want to be there for the tribal members, and … I feel like I need to step up more and be available more and I just feel like I can do more for the tribe, and I just want to be able to do that for our tribe," she said.
If elected, she said she will continue to focus on healthcare as a council member.
"Health care is my large one (focus)," Hull said. "That's also where I have my most experience," Hull said. "But also I would want to shed light on education. That's not only education for our patients and our tribal members, but also education for staff."
Charlie White
Charlie White is running as a write-in candidate.
"I'm running for the tribal council mainly because a group of people approached me and asked me to run after the fact," he said. "I think I can bring a lot to the council, as I served as the president of the tribal council, and the treasurer at one point, and I've been the tribal administrator."
White has also worked as a tribal administrator in California. He said he has experience working in contract negotiations.
"I understand the programs very well in that capacity," he said. "So I think I bring a lot to the table, including economic development."
Economic development is one of the issues White said he'd make a top priority, along with housing for the homeless population and supporting tribal members who are struggling with drug abuse or alcoholism.
Advisory Health Board Candidates
Members of KIC's Advisory Health Board are tasked with recommending health care policy to the Tribal Council. They're elected for two-year terms. Two candidates are in the running for two available seats.
Amber Williams-Baldwin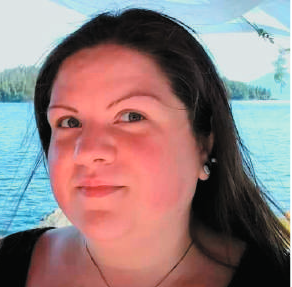 Amber Williams-Baldwin is running for a fifth -term on the board.
"I tossed my name in the hat years ago because when I needed care, we had policies in place that I couldn't get help from my own people," she said. "And if it was happening to me, it was happening to others."
If elected for a fifth term, her priorities would be making health care more accessible to elders and those with disabilities, and training the tribe's medical providers on how to better help those patients.
She said she does a lot of reading about healthcare policy.
"If it costs us money and we don't make a profit, but it is worth it because it helps out a large enough group of our people … what's best for our people is best for us," she said.
Baldwin is Tlingit Raven Dog Salmon, Big Dipper House. She is a caregiver to her adult son with disabilities, and she owns a home rental business.
Kristina John-Shorey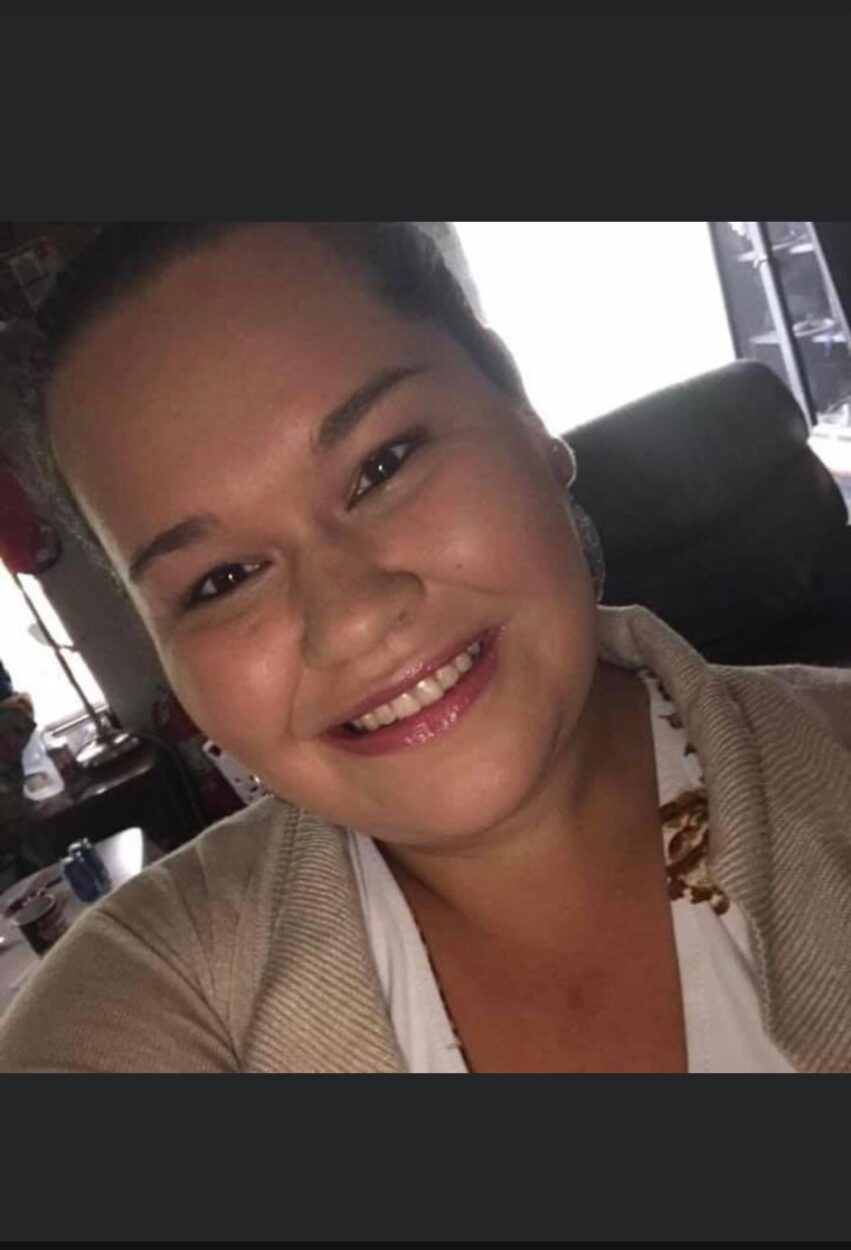 Kristina John-Shorey is running as a write-in candidate for the tribal health board. She said she has listened to and attended many meetings of the health board. She also provided a written statement.
Shorey is a medical assistant at a local clinic, and wants to put the focus on healthcare for tribal members.
"We really need to work more on getting permanent doctors, not just physician assistants, but actual MD/internal med (doctors) for the care of our patients/Tribal members so we don't have to have so many referrals out of the clinic," Shorey wrote. "(I) would love to see an Urgent care on Saturdays/Sundays, making sure our elders, veterans, people with disabilities, and addictions are being taken care of 110%."
Election details
Election day is Jan. 16 for Tribal Council and Advisory Health Board seats. Voting is open to all eligible tribal members at the Ted Ferry Civic Center from 8 a.m. to 8 p.m.
The deadline to submit a request for an early or absentee ballot is Jan. 13 at noon.
The accounting firm Teuscher Walpole is administering the elections. A spokesperson for the firm says results are expected the day following the election.
Raegan Miller is a Report for America corps member for KRBD. Your donation to match our RFA grant helps keep her writing stories like this one. Please consider making a tax-deductible contribution at KRBD.org/donate.