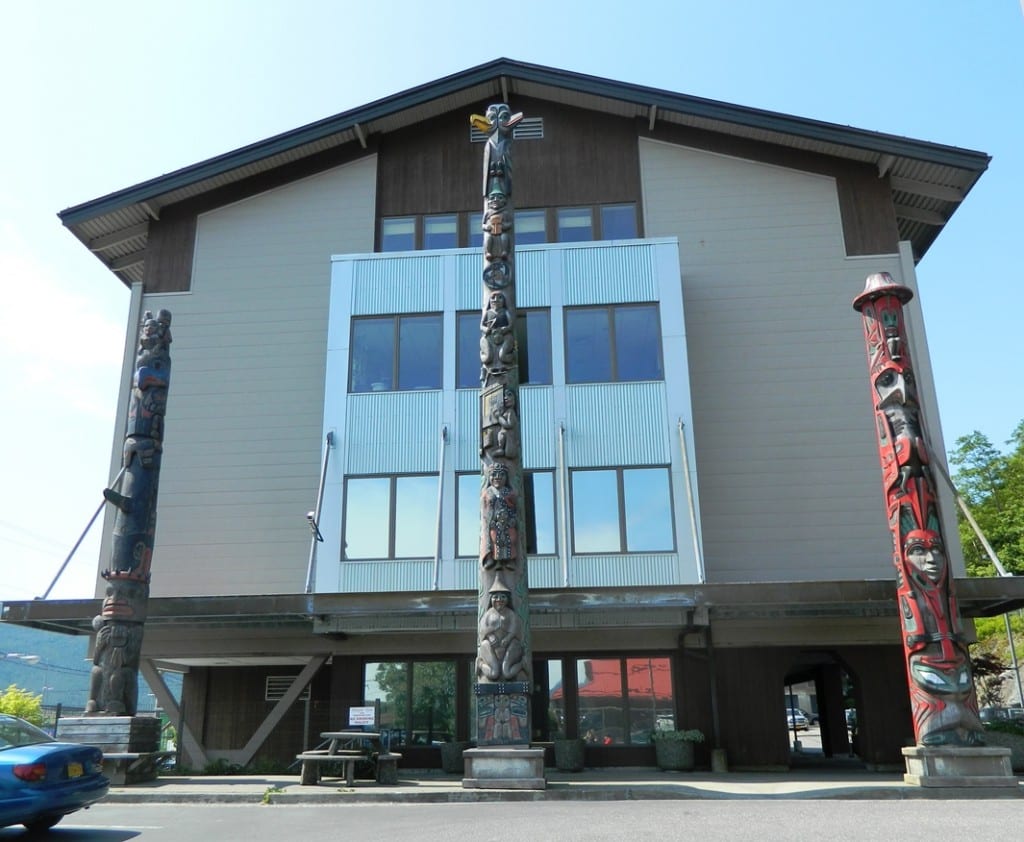 New and returning members of Ketchikan Indian Community's tribal council were sworn in during a special meeting on Monday, following last week's elections.
Incumbents Judy Leask Guthrie, Lloyd Ruaro and Gianna SaanuGa Willard took their places again on the council.
Council officers were also elected by a vote on Monday night.
Norman Skan was made council president, and Gloria Burns, the vice president. Skan's predecessor, Trixie Bennett, took over the role of treasurer.
"I am pleased to have been chosen by my fellow Tribal Council members to step into the role of President once again," Skan said in a statement. "I look forward to serving my Tribe in this leadership role and am especially excited that I will be working again with the three reelected incumbents. I believe that our tribe will benefit from this continuity of leadership."
Willard is now the council's secretary.
Other members of the council include Melissa Johnson, Marcie Haynes and Chas Edwardson.
Amber Williams-Baldwin and Kristina John-Shorey were sworn into their seats on the Advisory Health Board, the body that makes policy suggestions to the council. Williams-Baldwin is an incumbent and Shorey is a newcomer.
Raegan Miller is a Report for America corps member for KRBD. Your donation to match our RFA grant helps keep her writing stories like this one. Please consider making a tax-deductible contribution at KRBD.org/donate.