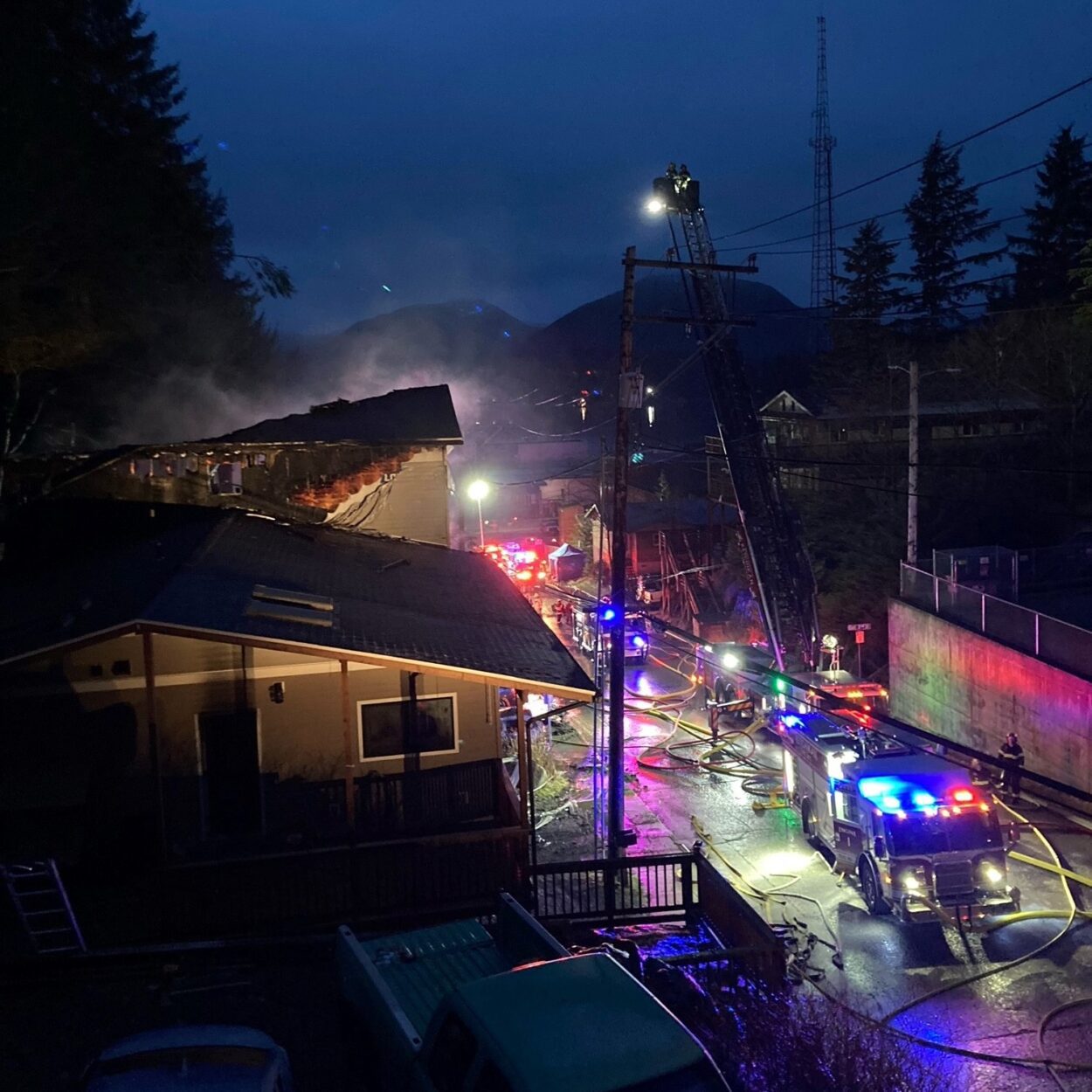 One home was destroyed and two others were damaged after a house fire early Monday morning in Ketchikan. No one was injured.
Fire Marshal Gretchen O'Sullivan says crews worked for more than four hours to extinguish the blaze at 330 Deermount St. It was first reported just before 4 a.m. Monday.
"The primary structure that caught on fire is completely destroyed. There's apparently, it's not confirmed, but a vacant house on the right side that had some damage to the exposed side — just some fire damage on the exterior wall. And then the home on the left side had extensive fire damage on the upper two floors," O'Sullivan said in a phone interview.
O'Sullivan says at least three households were displaced by the fire, including a family of eight who lived in the home where the fire started. She says the fire department has contacted the Red Cross to help the victims.
The cause of the fire is under investigation. Though the owners of the destroyed home escaped with their family dog, two cats were unaccounted for, according to O'Sullivan.
Family members are asking for donations of clothing, dog food and other supplies on Facebook.