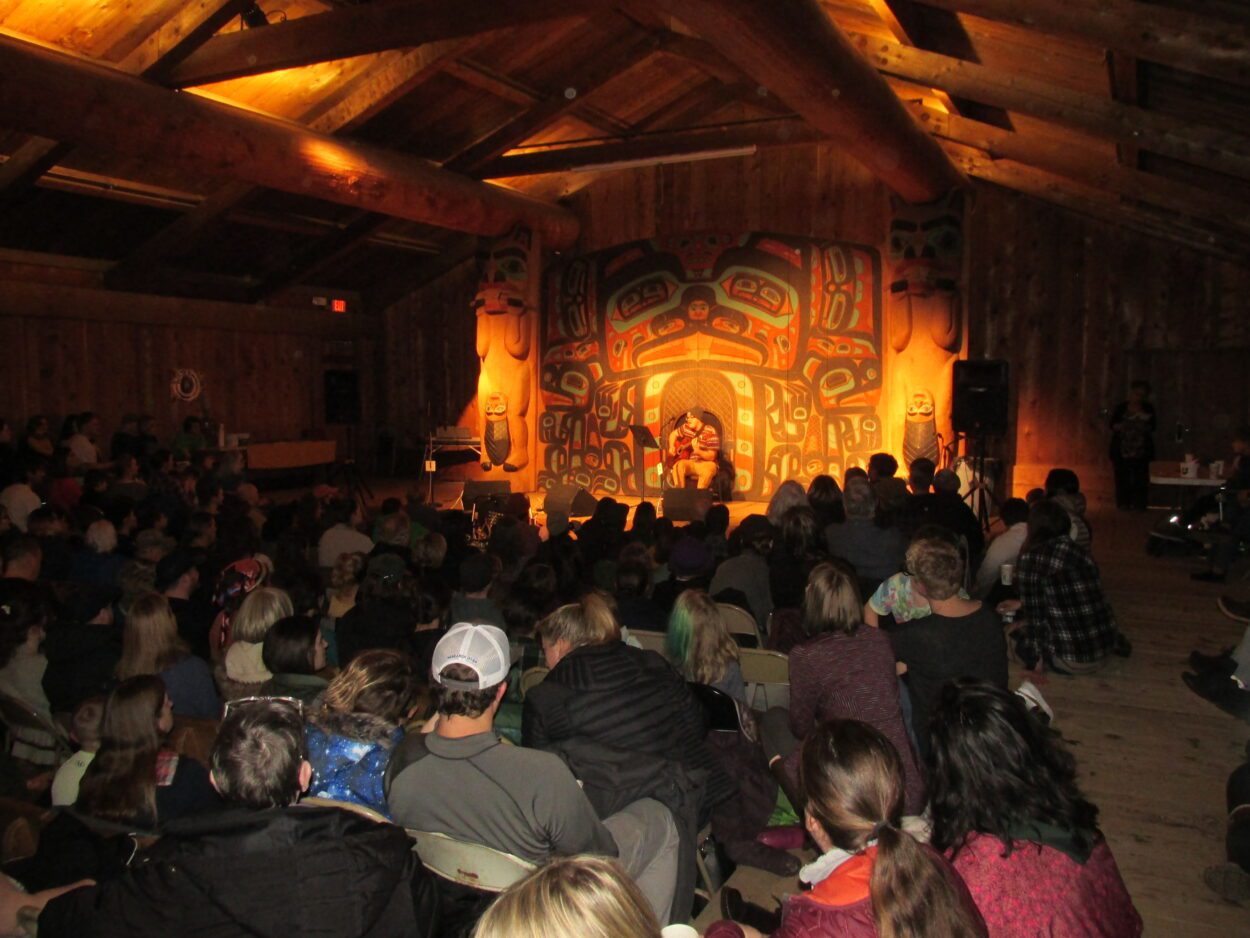 After a three-year absence, a Ketchikan tradition has returned. The Monthly Grind features an evening of local musicians, coffee, desserts and community.
With children sitting at the front of the stage coloring and drawing, and a capacity crowd boisterous with anticipation, the Monthly Grind returned to the Saxman Tribal House on January 21. It'd been on hiatus since February 2020.
The Monthly Grind started in 1989. Performer Pat Stack's first Grind performance was in 1994 when he was in high school. He spoke about how much the Grind has been missed and during the pandemic wrote "If This is the Last Song."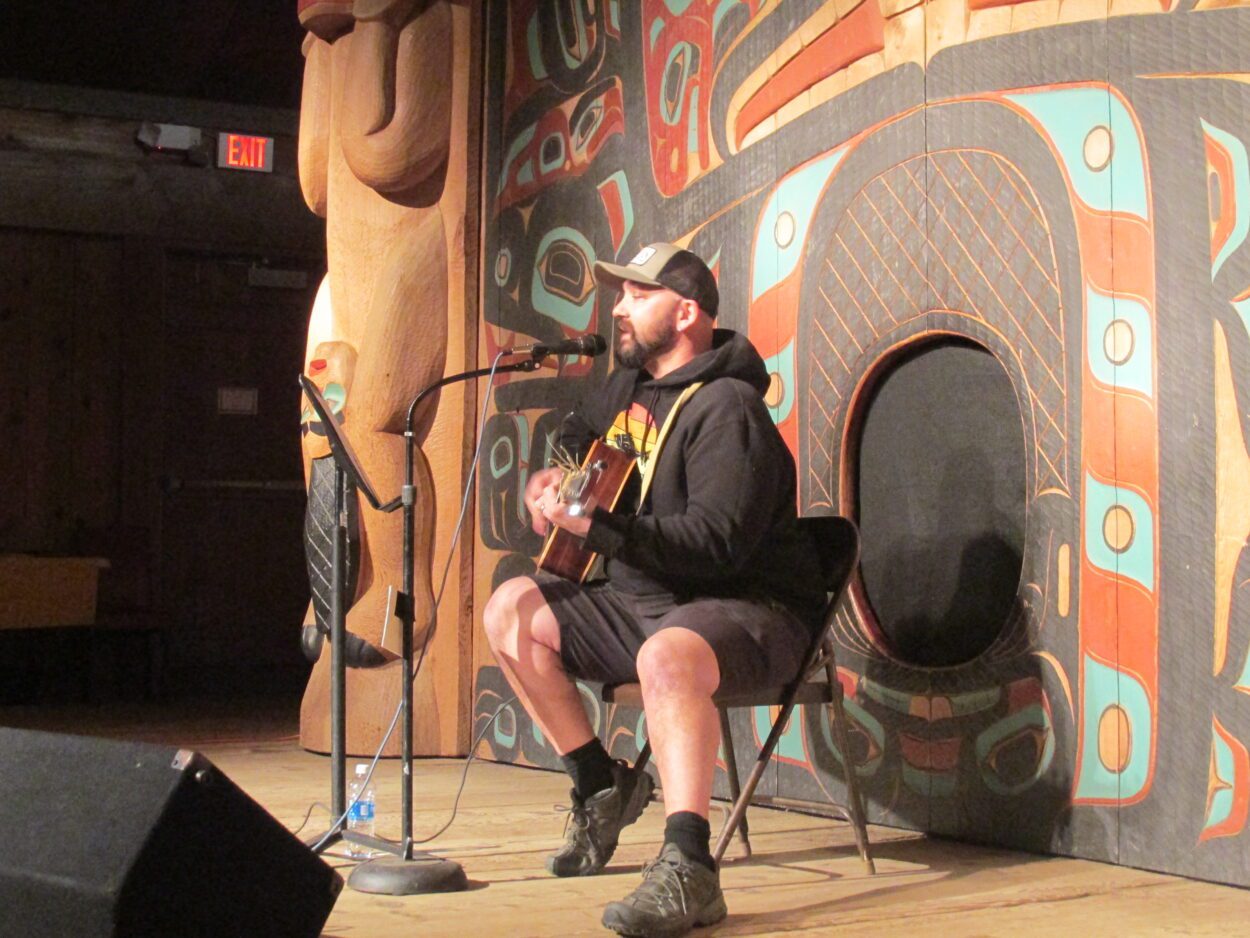 (music)
Stack was one of a handful of featured performers with a mix of covers and original songs. Middle schooler Clyde Lamon showed off his rendition of the Guns 'n Roses classic "Patience."
(music)
Stack was far from the only resident who missed the Monthly Grind during its pandemic hiatus. Pam Duran says the Grind was one of the first events her family attended when they moved to Ketchikan in 2016. She says they've been regulars ever since.
"And we're so excited that it's a huge crowd tonight" ("And how does it feel to be back?") "Oh fantastic. It's so warm and you get to see people that you know. I remember Clyde (Lamon) when he was baby Wilbur in Charlotte's Web a number of years ago, and I costumed him. So it's always great. It's really homey and warm and I love it."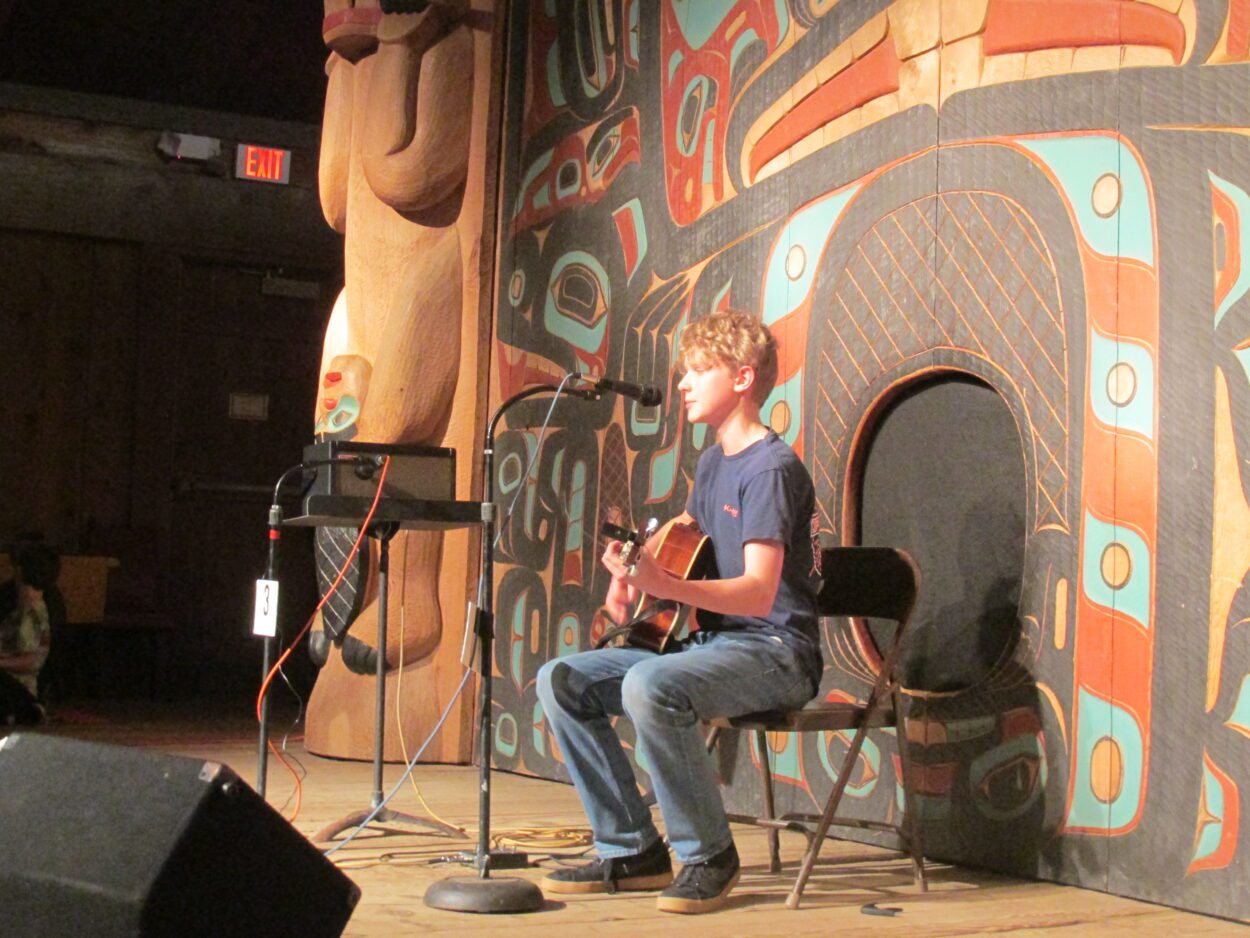 Energy was high and conversation lively during intermission as attendees socialized, drank coffee, and sampled a variety of homemade desserts.
Marty Gillett says he's been attending the Monthly Grind since it first started. He says he missed the Grind and was happy to be back.
"My wife Laurie and I were just talking about how, over the last couple of year, there have been very few instances where there was this kind of community thing going on, so it's wonderful to be back."
Along with musical acts and coffee, the Grind also features a dessert contest. This month's winner was a batch of confetti cupcakes.
Leif Sivertsen closed out the return of the Monthly Grind with an original song and a sing-along.
(music)
After the show was over, audience members helped put back chairs, cleaned up, and, I'm sure, began looking forward to next month's Grind.
The Monthly Grind is held the 3rd Saturday of each month from September through May. The next Grind is Saturday, February 18.