If you drive up Jackson Street in Ketchikan's West End, you might notice a tan-and-white building with high fences and signs that say things like "OFF LIMITS TO UNAUTHORIZED PERSONNEL." 
Another sign clears things up a little. It's an Alaska Army National Guard armory. But unlike most military facilities, this one is looking to host community events.
When you walk into an armory, you might expect to see armor. Guns, protective plating, maybe a tank?
"Oh, no, we don't have that," said Alaska Army National Guard Staff Sergeant Omar Matos during a recent tour. "It's a general term."
Matos is the armory attendant, who recently was assigned to Ketchikan. He got his start in the Puerto Rico Army National Guard as a military police officer. From there, he says his career has taken him to Fort Greely guarding missile sites,  and Joint Base Elmendorf-Richardson as a trainer.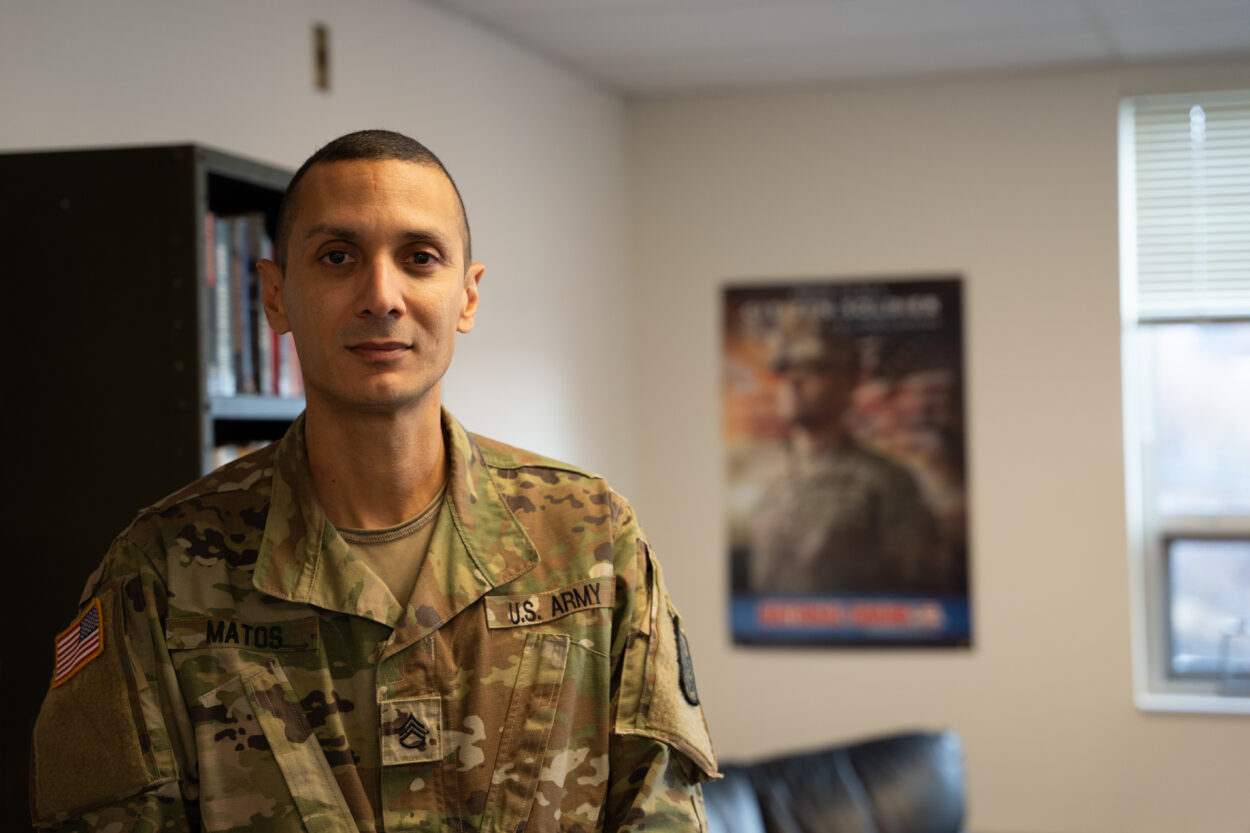 Today, he's the Ketchikan armory attendant, the base's sole full-time employee.
Though there's no armor to speak of — at least, none that he'll talk with a reporter about — there are plenty of amenities in the 4,000-square foot armory.
"Basketball courts, we have a gym, we have a day room, … we have a flight simulator for the Civil Air Patrol — they come here and do their flight times here. And this is a facility that's for the community," he said.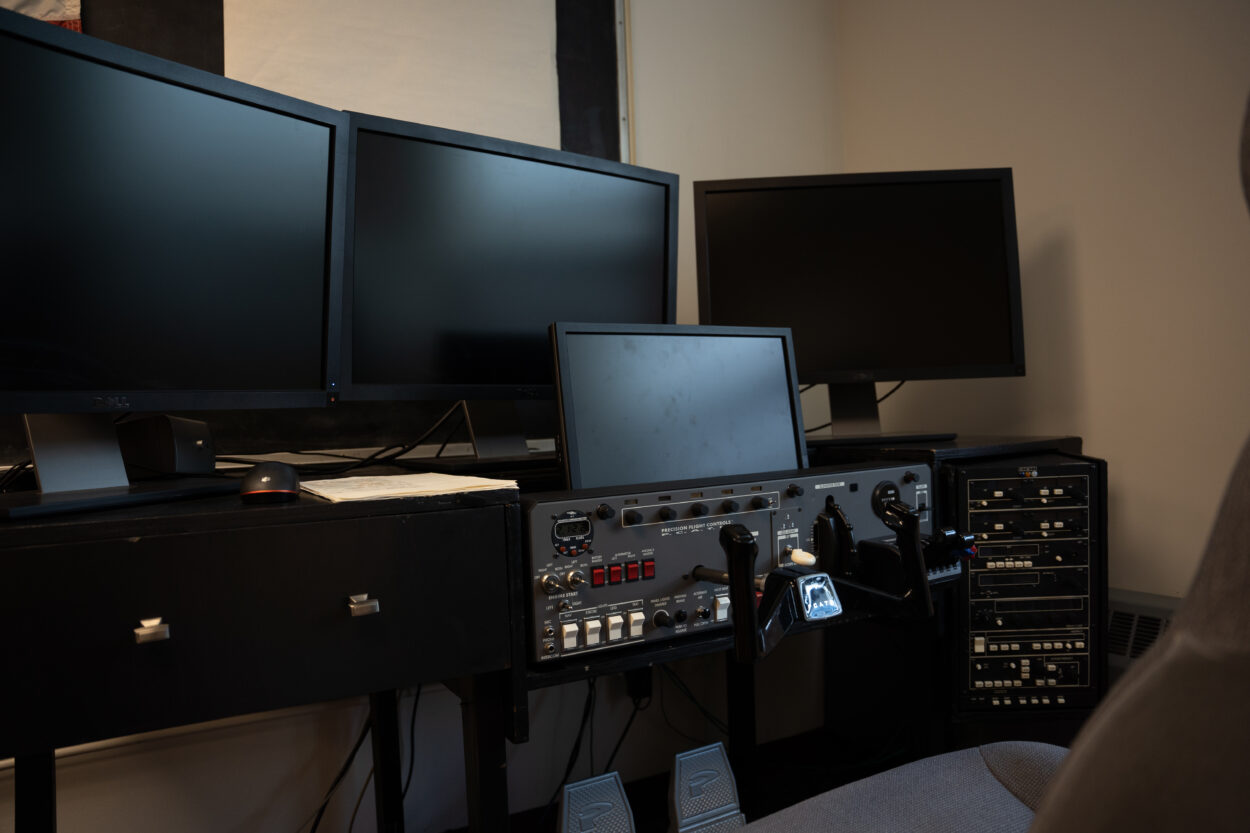 A facility for the community. That, in fact, is why we're here. Staff Sergeant Matos invited KRBD over earlier this month to get the word out. He wants Ketchikan to know that the armory is available for rentals for all manner of events.
For example, kids from a local behavioral health nonprofit, Residential Youth Care, come once a week for some physical activity on the drill hall floor. 
"We rent out the space, and we've got kids coming in — RYC comes here every once in a week and they play here basketball," Matos said.
The drill hall looks an awful lot like a high school basketball court, complete with hoops. Except instead of homemade cheer posters, there are 10-foot wide banners reading things like "Sniper" and "Arctic." Matos says that they're tabs that correspond to various specialty schools in the Army.
"Like the Airborne School, Mountain School," he said. "Ranger School — we have some soldiers that are Ranger-tabbed as well."
There's a gym with weights and machines, along with a bank of showers. The so-called "day room," essentially a break room, has a trophy case and posters honoring past National Guard activities.
The dual purpose of the building — a military training facility that doubles as a place for school dances or hoop-shooting — is something of a reflection of the nature of the National Guard.
"It is about serving the community," Matos said.
Most National Guard members serve part-time, typically spending one weekend a month at the armory doing drills to maintain their skills.
"The majority of the time, depending on the training schedule, we use this space to conduct either medical training, room-clearing training, and battle drills and stuff like that over here," Matos said.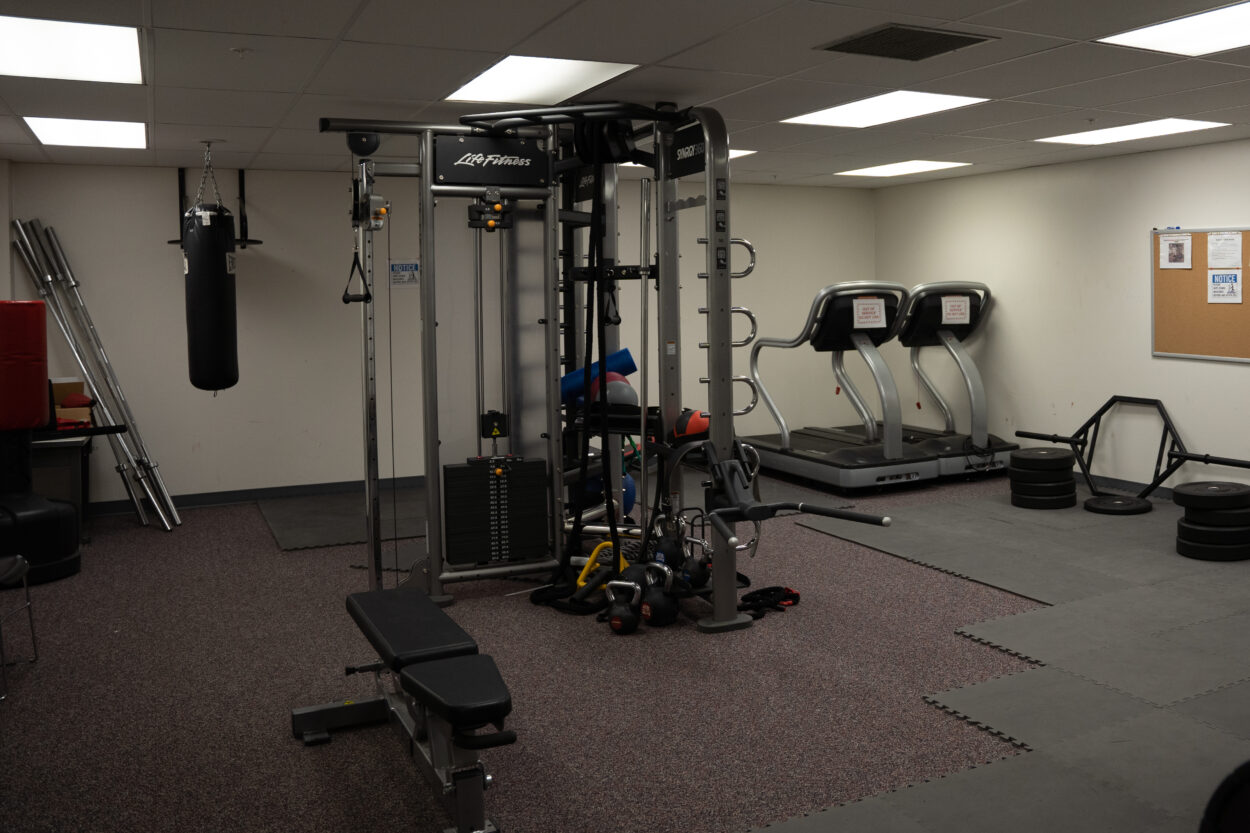 And every so often, they're called up to serve — recently, Alaska Army National Guard members were deployed to respond to the aftermath of Typhoon Merbok in Western Alaska. Matos says service in the Guard is about working together for a higher purpose.
"For me, it was like being part of something bigger, and I really like being part of that," he said. "I really recommend people to join because once you're part of that you will see you're part of a community, and you'll be part of a history as well."
In what is not an especially shocking twist, Staff Sergeant Matos also doubles as a National Guard recruiter. He says anyone interested in joining the Guard should stop by the armory for more information on how to join the 15 or so Ketchikan residents already serving.