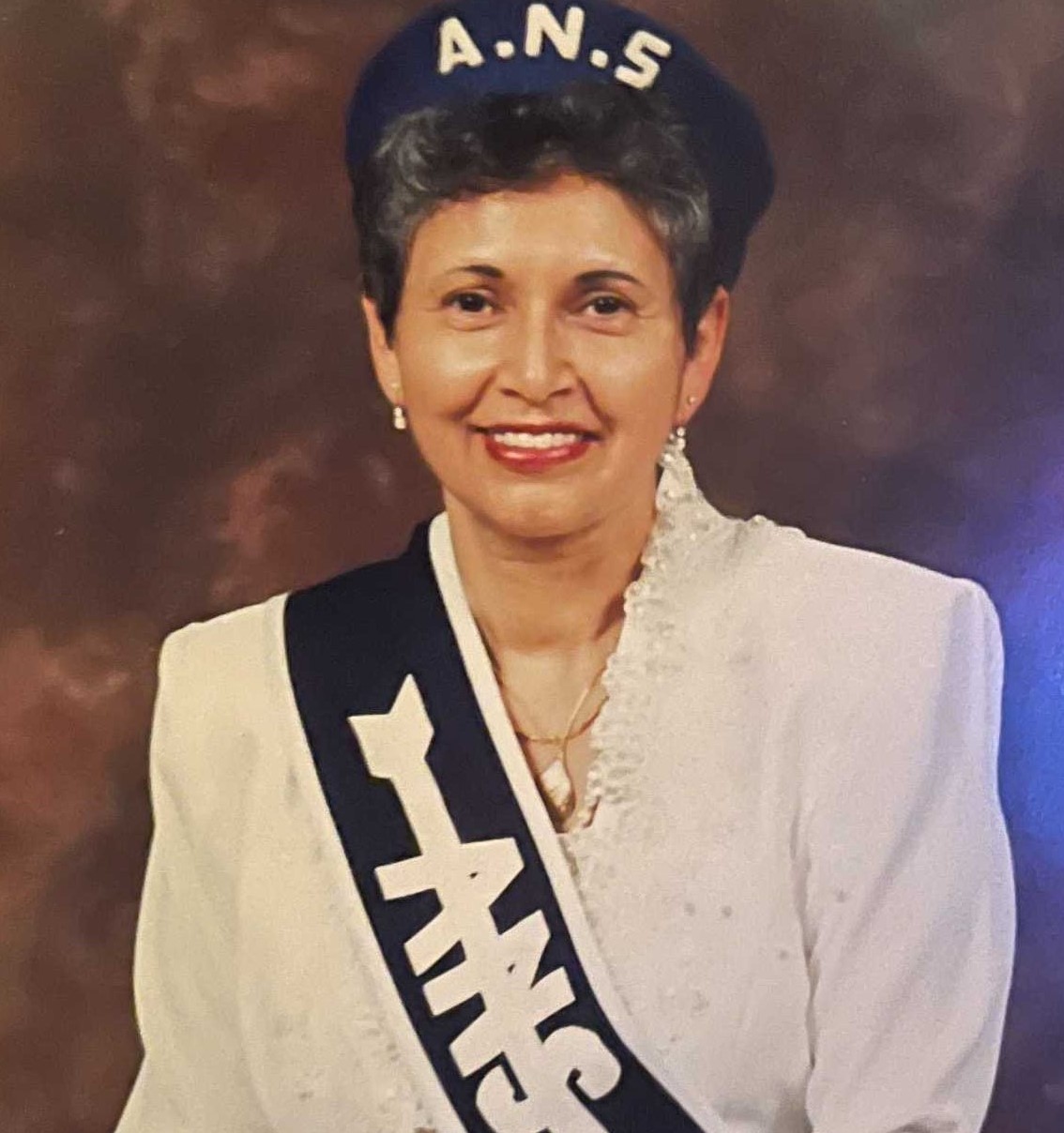 The Alaska Native Sisterhood elected a new grand president emeritus. Millie Schoonover lives in the Prince of Wales Island community of Craig and has a long history of service to both the Alaska Native Sisterhood and community organizations.
Millie Schoonover joined the Alaska Native Sisterhood when she was 13. She's worn plenty of hats in her decades-long run with the Indigenous civil rights group, and now holds what the organization calls its highest elected position.
"ANS is my way of life," she said. "I've been an ANS member for so long. It's been very — at times — challenging, but more rewarding than challenging."
Schoonover was elected grand president emeritus in February. She replaces the late Ethel Lund, who died last year. Lund is known for working to found the Southeast Alaska Regional Health Consortium, the regional tribal health care provider.
Schoonover has served as the president of local ANS camps in Petersburg, Seattle and Klawock. When she was 18, she became the local camp president of Craig Camp 19. Schoonover went on to become the sergeant-at-arms, grand second vice president, grand first vice president and grand president.
Schoonover also has an impressive resume outside of ANS. She was elected as the first female Native mayor of Craig in 2009, and was the Craig Tribal Association president for 20 years. Schoonover was a member of the SEARHC board. She also was the president and a board member for Craig's village corporation, Shaan Seet, and was a delegate and executive council vice president for the Central Council of Tlingit and Haida Indian Tribes of Alaska. She still serves on the Craig City Council, as well as Craig's tribal council and the Prince of Wales Community Advisory Council.
Schoonover said her elders inspired her to join the sisterhood all those years ago, and have guided her along the way.
"When I first became ANS local president, I had many, many, many, many, many awesome mentors," Schoonover said. "The elders are the ones that groom you for these different positions on the local level, and the grand camp level."
And now, it's her turn. The grand president emeritus is an advisory role, mentoring and inspiring the next generation.
On the receiving end of Schoonover's advice is ANS Grand President Daphyne Albee. She's known Schoonover since childhood, and she says the new grand president emeritus has long been a source of counsel.
"Over the years, she's just become a wonderful mentor," Albee said. "I go to her for a lot of advice and encouragement to ensure that we stay on track."
Albee said the Sisterhood is benefitting from Schoonover's knowledge, patience and experience in her new role.
"She has a wonderful sense of humor," Albee said. "She is just so intelligent and just so caring. She truly loves the Alaska Native people."
Schoonover said that in her new role, she's looking forward to sharing knowledge and experience with Indigenous leaders — in the same way her elders did for her.
Raegan Miller is a Report for America corps member for KRBD. Your donation to match our RFA grant helps keep her writing stories like this one. Please consider making a tax-deductible contribution at KRBD.org/donate.