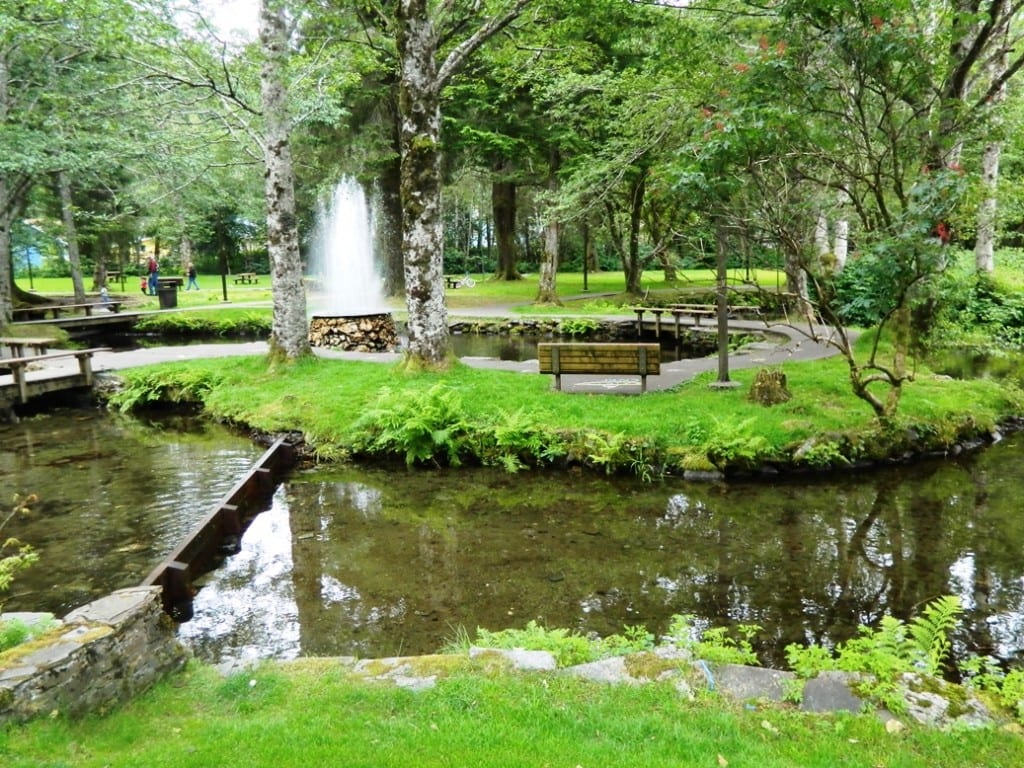 Ketchikan's Borough Assembly greenlit an updated parks plan on Monday.
The 2023 Parks and Playground Master Plan identifies public spaces that need upgrades, and areas that locals have the most interest in seeing developed.
The plan was presented to the assembly by Chris Mertl, an architect from the Juneau-based firm Corvus Design.
"What it really does is it helps Public Works make decisions and understand priorities based on an evaluation by us, and running around with the department looking at different parks and playgrounds, taking a look at your assets, reading your old plans that relate to parks and playgrounds," Mertl explained.
The firm found in surveys that most residents saw coastal park projects as high priorities, including South Point Higgins Beach, Rotary Beach and Mountain Point beach. Residents also highlighted the so-called Revilla Entitlement Lands, an area off of Revilla Road near Ward Lake that currently hosts a modest dog park.
Other priorities identified in the survey include improvements to City Park and Alder Park. Ketchikan's borough manages parks throughout the community, including areas within city limits.
Projects sketched out in the plan range from a $60,000 outhouse at South Point Higgins Beach to more than $1 million for a proposal to add community gardens, parking, bathrooms and an upgraded dog park in the Ward Lake area.
The plan also outlines adding accessible parking and flooring to a couple playgrounds and new parks in a handful of neighborhoods. It also revives some familiar priorities from the previous parks plan adopted in 1994 — new parks for Herring Cove, Mountain Point, Pond Reef and Saxman.
The plan is not binding. It's a list of priorities meant to guide future borough leaders as they consider how to spend parks and recreation funds.
Assembly member Glen Thompson said he was skeptical that the borough would have enough funding to make the park projects a reality.
"I think that that's what we need to focus on, is where's the money gonna come from?" Thompson said. "I think I added up about $10 million worth of improvements in this plan over the next 30 years. Seems to be that we probably can do a lot of that, but it's going to have to be based on where the dollars come from.
Two assembly members, Grant EchoHawk and Jamie Palmer, said they would support small user fees for some future park projects.
Thompson also said he's concerned about developing a day-use area for Mountain Point, which is largely used as a south side boat launch.
"It's really congested in the summertime with boat trailers and people trying to get in and out of the water with their boats," Thompson said.
Assembly member Jeremy Bynum said the plan provided a good starting place for future projects.
"I don't love everything that's in here," he said. "But I do understand it is just a master plan, and gives us an opportunity to have a vision."
Bynum also asked the architect if the firm took into consideration another large visitor season coming up in a few months.
"And so when we start talking about effective parks plans, and wherever these people are potentially going to go on the different parts of the island, having … a good understanding of that volume is going to be really important," he said.
Mertl replied that the plan also recommends a new park in the downtown waterfront area, specifically targeting children who visit Ketchikan on cruise ships.
"As cruises become cheaper, it's no longer just seniors, or people who are recently married, they're bringing whole families now," Mertl responded. "And a lot of communities are not well set up for providing activities for children as they come off the cruise ships. Sure, it's fun to go whale watching. Sure, it's fun to go catch a king salmon, but you got some pent up energy and let them go (play) on a playground for a half hour on the waterfront goes a long way."
The parks and playgrounds plan passed unanimously.
Raegan Miller is a Report for America corps member for KRBD. Your donation to match our RFA grant helps keep her writing stories like this one. Please consider making a tax-deductible contribution at KRBD.org/donate.