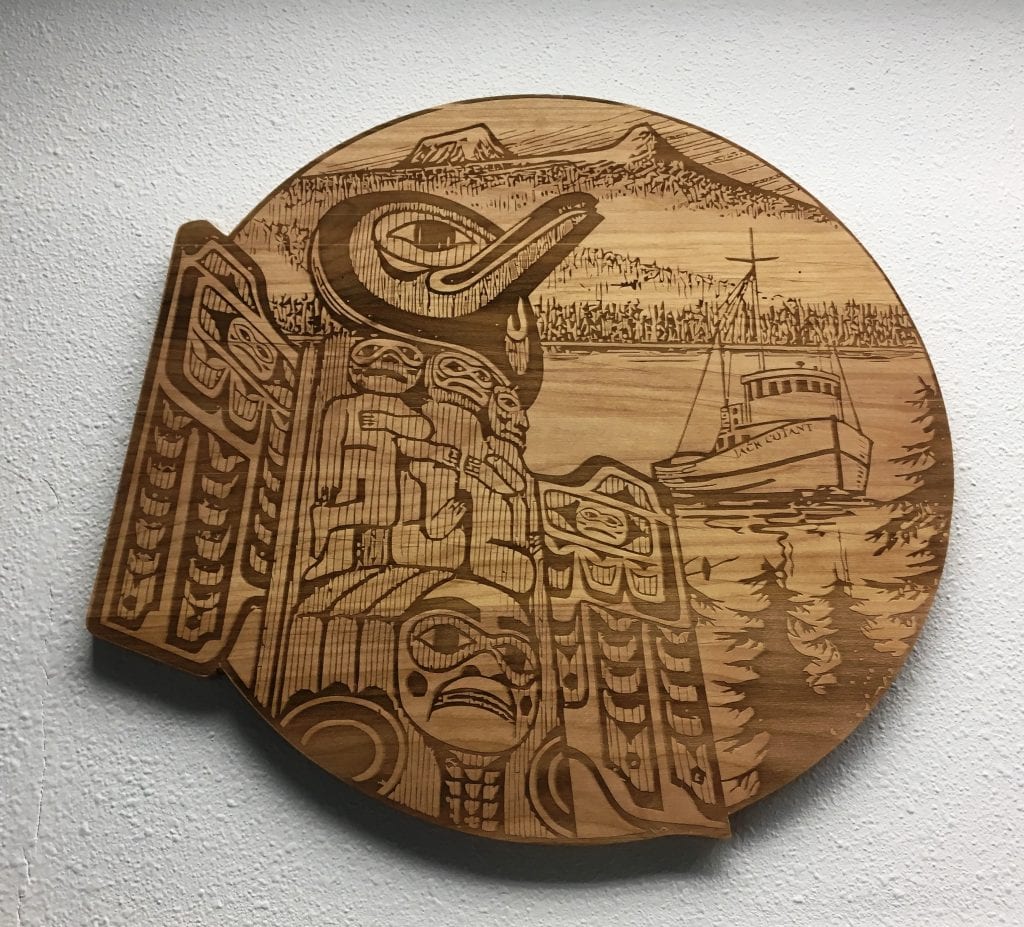 Ketchikan's school board is set to kick off its public budget planning for the coming school year this week/on Wednesday. The school district is reckoning with potential layoffs as it stares down a projected $3 million hole in next year's budget.
It's awfully hard to plan a multimillion-dollar budget when you're not sure how much money you'll have to work with. Ketchikan Superintendent Michael Robbins made that point during the school board's last meeting in late February.
"It's very difficult to budget in the system and structures that we have, because it's a little bit of a black box," he said.
Much of the budget crisis stems from a drop in enrollment, which is down about 13% since 2019. Robbins says that almost all of the decline — 96% — stems from students moving out of town or out of state.
The big unknown for the district is state funding — specifically, the per-student payout called the Base Student Allocation. The Alaska Senate is considering a bill that would hike the BSA, as it's known, by $1,000. The House is working on a bill from Ketchikan independent Rep. Dan Ortiz that would raise it by $1,250. Robbins says those would go a long way.
"$1,000 to the BSA for students is about $6 million for KGBSD, and I think that would certainly help relieve a lot of the issues that we have on the budget side," Robbins said.
It's unclear whether either bill will pass the Legislature and also be signed into law by Republican Gov. Mike Dunleavy. 
School board members are scheduled to hear more about the district's budget planning in a presentation scheduled for Wednesday.
One item that'll be a focus for the Ketchikan's school board is a new contract with a senior administrator. School board members approved contracts with a number of principals and administrators last month, but the board voted narrowly to take a closer look at a proposed contract with current Assistant Superintendent Melissa Johnson. She'd get a new title as deputy superintendent, which Robbins says would better reflect her duties. She'd be paid $132,600 in the one-year contract.
Board members didn't publicly discuss why they removed Johnson's contract from the package — the board typically doesn't talk about individual employees in a public setting — but Robbins says he sees the position as essential.
"It's a tremendously important position in the district," he said.
He points to the district's low overall administrative costs — 5.5% of the district's budget, the second lowest in the state.
"It is my recommendation as the superintendent to the board that we keep this level of staffing," Robbins said.
The school board's president, Stephen Bradford, suggested that it might be more appropriate to discuss the deputy superintendent position during the board's budget process. 
Ketchikan's school board meets at 6 p.m. Wednesday in Borough Assembly chambers in the White Cliff Building. Members of the public have a chance to weigh in at the beginning of the meeting. It's broadcast on local cable channels and the borough's website.