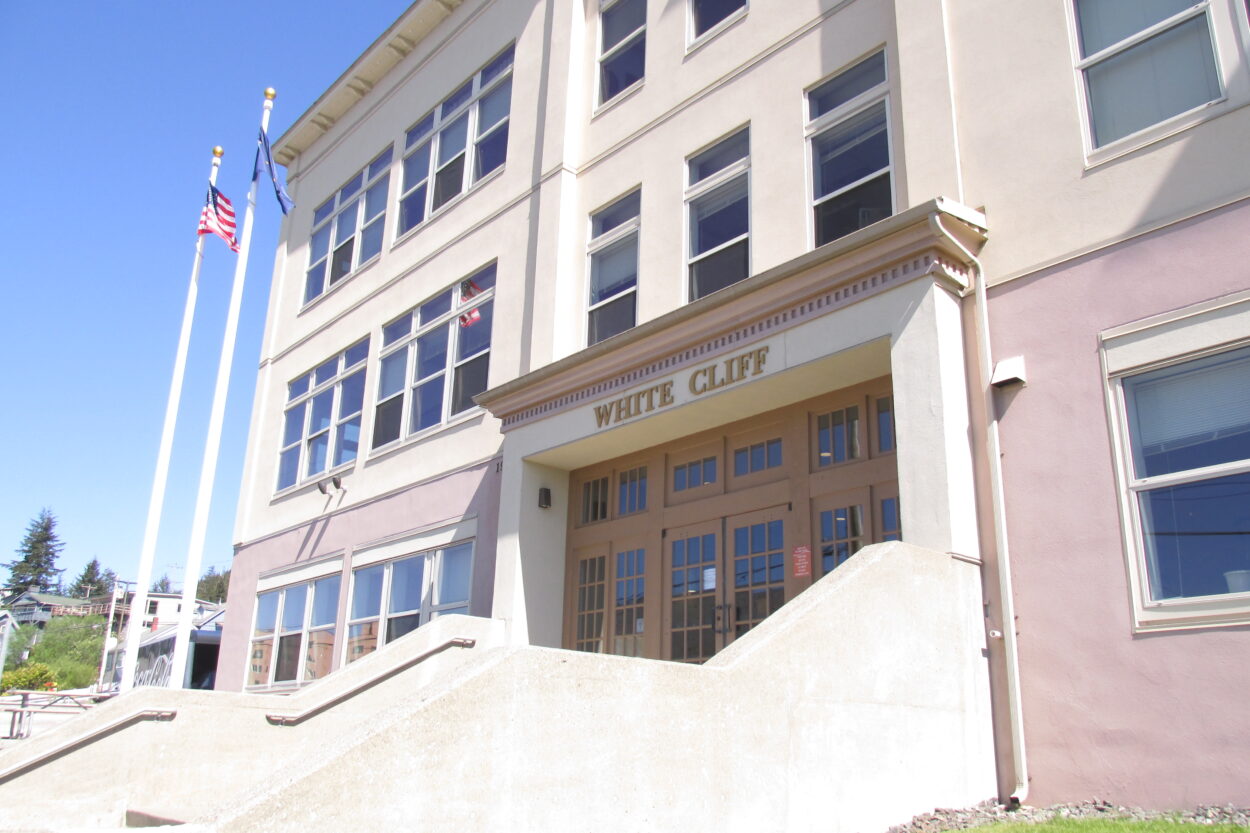 Ketchikan's school board approved a contract with the district's No. 2 administrator on Wednesday. The board's approval of assistant superintendent Melissa Johnson's new contract followed a split vote to remove her one-year renewal from a larger package of administrative contracts in February. 
The delay spurred a formal response from Ketchikan's federally recognized tribe, where Johnson also serves as a Tribal Council member. Ketchikan Indian Community President Norman Skan submitted a letter urging the board to approve Johnson's contract.
"You must understand that having Mrs. Johnson as the highest ranking Native Alaskan to serve on the Ketchikan Gateway Borough School District administration is a great source of pride for the community we represent," said Tribal Council member Lloyd Ruaro, reading from Skan's letter at Wednesday's meeting.
He said pulling Johnson's contract from the larger package left the tribe concerned. The board approved new contracts with tenured teachers and several administrators during the Feb. 22 meeting.
"Surely the board can see how singling out Melissa Johnson's contract from among well over 100 contracts you renewed in a routine action two weeks ago can reawaken the concerns, fears and mistrust that have historically existed between and among our communities," he said.
Johnson took over as interim superintendent in 2021, becoming the first Indigenous person to lead Ketchikan's school district. She was a finalist for the permanent post and took the job of assistant superintendent after the board selected Michael Robbins.
Tribal Council member Judy Leask Guthrie said Johnson was an excellent role model for Ketchikan's student body. About one in three Ketchikan students are Alaska Native.
"Many of our kids look up to Mrs. Johnson — not only in our community, but I think in all of the communities that are represented here at KGBSD — and I as a council member, urge the school district to approve her contract," she said.
The one-year contract changes Johnson's title to deputy superintendent to better reflect her duties, according to Superintendent Michael Robbins. She'll be paid $132,600 per year. 
Board member Diane Guabatayao, who initially asked to separate Johnson's contract from the others, apologized for what she said was a misunderstanding.
"I want to say I'm sorry for any misunderstanding regarding the deputy superintendent position, because my motivation all along is budget concerns and cost concerns and tradeoffs we were having to make. When we were told we'd have to cut $3 million, potentially 47 positions, yes, I wanted to understand the position. And so that was my intent and not at all anything personal, and so I am sorry, how it was perceived," she said.
The board approved the contract unanimously along with a variety of other routine items listed on its consent agenda. Gubatayao initially abstained, but voted in favor after Board President Stephen Bradford explained that board members could only abstain for conflicts of interest.