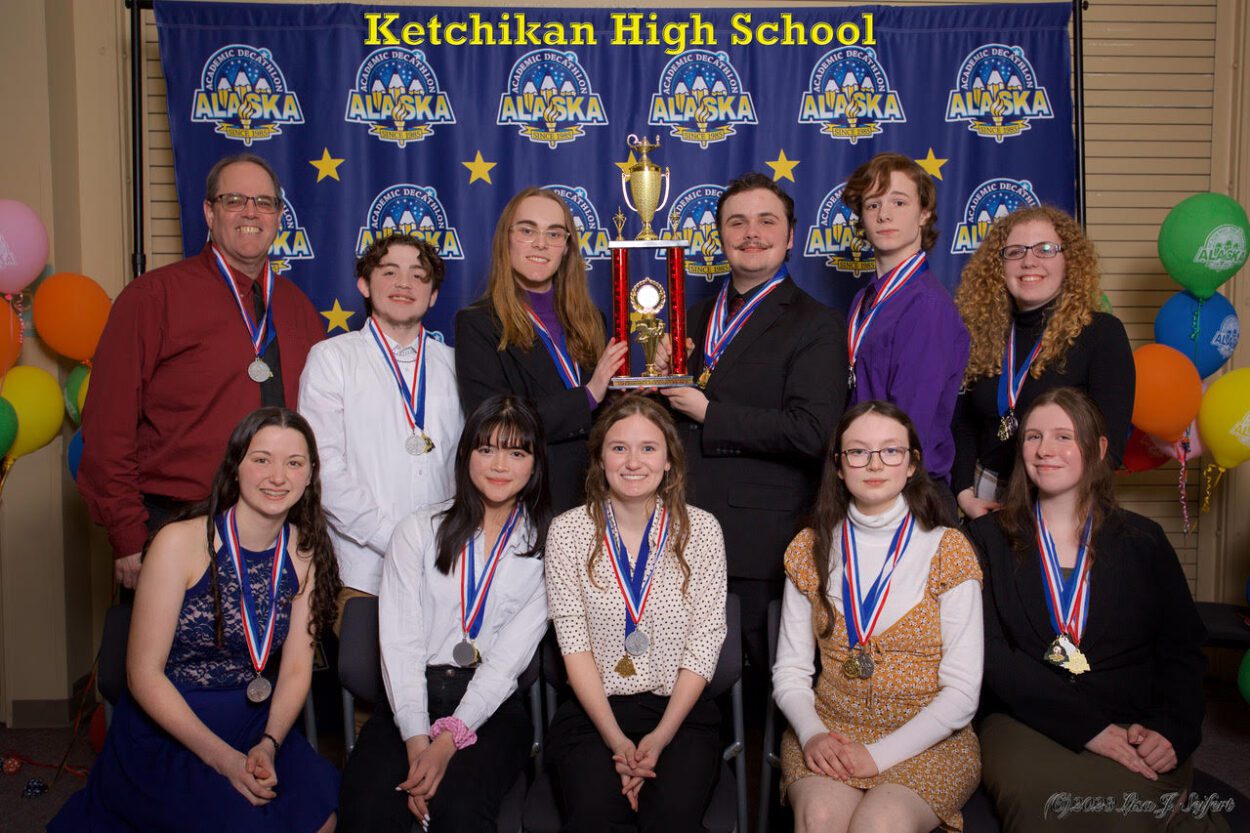 Ketchikan High School's academic decathlon team took second place and brought home eight medals during a state competition held March 1-4.
Each year, the national academic decathlon program sets a theme. This year's was "the American Revolution," with all the lessons and prompts revolving around some aspect of that theme. Themes the past three years have been "The Cold War," "Water," and "In Sickness and in Health."
There are 10 scholastic events — from music and art to science and economics — that make up the competition.
"They also had to write an essay on one of three prompts on the above subjects, attend an interview and write prepared and impromptu speeches," coach Sean Powell wrote to KRBD on Monday.
And Ketchikan's team brought home eight medals across seven of those events.
Tate Tucker earned a silver medal in math and Sophia Pilgrim earned a gold medal in essay and interview.
The team's co-captain, Elliot Yoder, was the team's top scorer, bringing home a bronze medal in economics, science and interview, and a silver medal in speech and art.
Collectively, the team also earned the Fleetwood Medal. That award goes to the school that brings up their score the most from the previous year. Kayhi's squad raised their score 6,900 points.
"I am very proud of this group of kids," coach Sean Powell wrote to KRBD. "That score increase is nothing to sneeze at. It represents a season of genuine hard work. I'm looking forward to next year!"
Fairbanks' Lathrop High School took first place in the large schools division — the division Ketchikan competes in — and will move on to national-level competition in Texas next month.
Raegan Miller is a Report for America corps member for KRBD. Your donation to match our RFA grant helps keep her writing stories like this one. Please consider making a tax-deductible contribution at KRBD.org/donate.