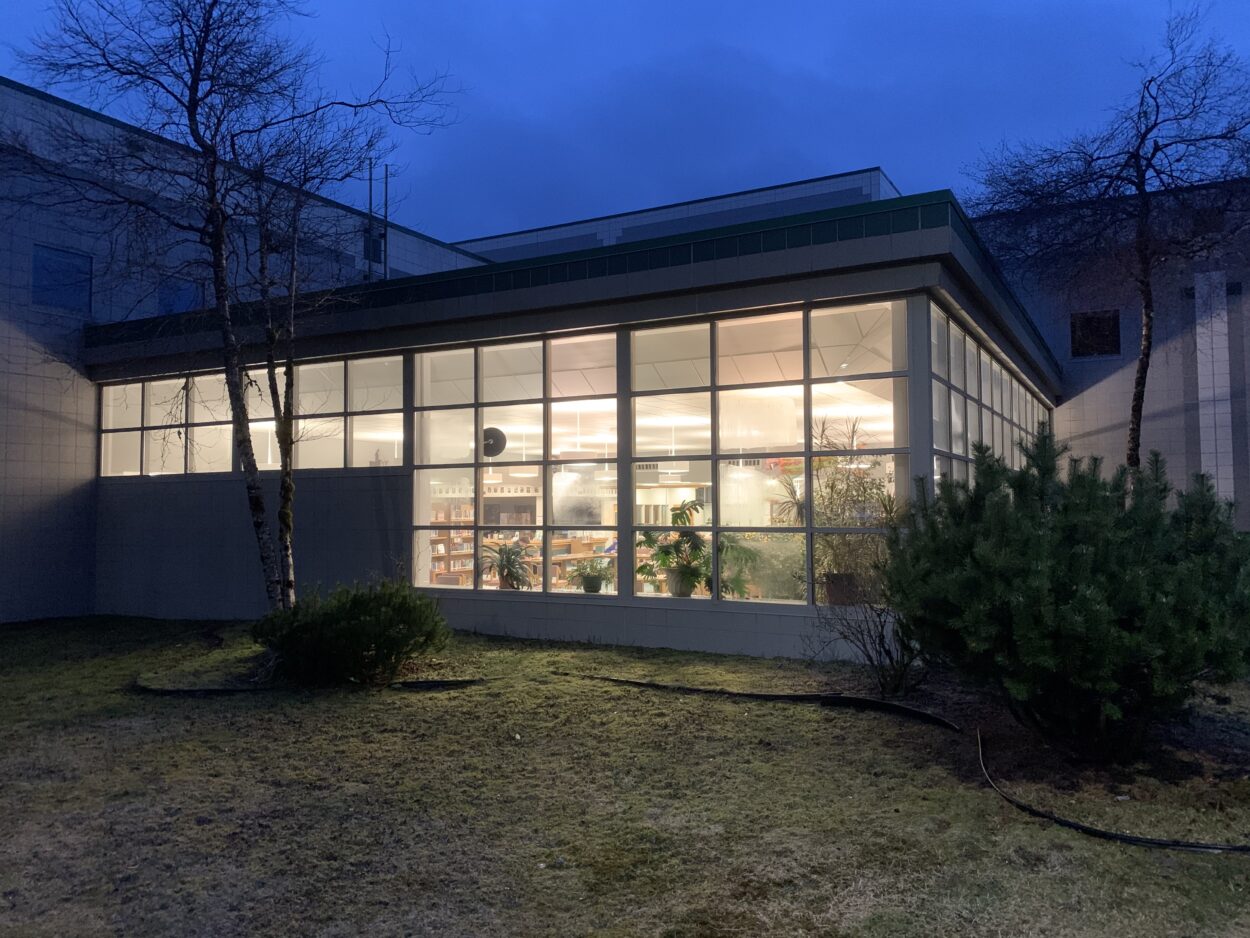 A member of Ketchikan's school board says she has no plans to step down after a top official at the school district called for her resignation.
Assistant Superintendent Melissa Johnson filed an official complaint against school board member Diane Gubatayao earlier this month. At a meeting in late February, Gubatayao removed Johnson's contract from a package of 14 for an individual vote. The school board's president, Stephen Bradford, moved quickly to defer the vote on Johnson's contract to the next meeting.
In her complaint, Johnson says Gubatayao's move was an attempt to lay her off in violation of her contract during a public meeting. Johnson called on Gubatayao to resign, be censured by the board and be removed from school district committees.
Gubatayao is standing her ground. She released a statement Tuesday afternoon.
"I stand by my actions. I do not intend to resign my position as a School Board member and believe that my actions were undertaken in the best interests of the District and our students," she said in a prepared statement.
In an interview, Gubatayao says her concerns over Johnson's position stem from the district's financial woes. The school district is facing a $3 million deficit and is considering laying off as much as 15% of its workforce.
"As a board member, I believe, you know, one of my responsibilities is fiscal and fiduciary, and in the end, it is the board that approves the budget. Of course, we follow the lead of our superintendent and staff, but in the end, we are ultimately fiscally responsible for the budget," she said in a phone interview on Wednesday.
Ketchikan's school board voted last year to create the assistant superintendent position after Johnson stepped down as interim superintendent in the wake of the board's decision to hire Michael Robbins as the district's new top administrator. Gubatayao was the lone vote against the new position at the time, and she says she thought it was worth a second look.
"So in other words, we haven't had that position until last year," she said Wednesday. "So to me, it's almost like it's back as a new position."
Superintendent Robbins has said Johnson's position is essential. He said at the board's March 8 meeting that Johnson is spearheading the district's efforts to implement a multi-tiered system of support. That's a data-driven approach intended to track students' performance and prevent them from falling behind.
Johnson also has the support of others on the board. School board President Stephen Bradford said at the board's last meeting that he'd defer to Robbins' recommendations on staffing.
"Our own Board Policy 2100 specifically states that the superintendent shall organize the administrative staff in a manner which best enables the district to provide an effective program of instruction. He or she may adjust staff responsibilities to accommodate the district needs and or individual capabilities," Bradford said. "This is your decision, in my opinion."
Gubatayao ultimately voted to renew Johnson's contract at that meeting. And she says she doesn't plan to propose cutting the position during negotiations over the upcoming school year's budget.
"That is very unlikely. And honestly, I'm going to redirect my energy to what I've also been a proponent for — I think it's pretty well known, certainly to the board, and the Borough Assembly, that I've been the advocate for our joint resolution to the Legislature to increase school funding," she said.
Ketchikan's school board and assembly approved that resolution last month calling on the Legislature to increase state funding, saying the state's formula funding to school districts hasn't kept up with rising costs.
In an email, Johnson questioned apparent inconsistencies with Gubatayao's budget concerns. Johnson pointed to the fact that Gubatayao voted to approve an entirely new administrative job during the February meeting with little scrutiny.
"Ms. Gubatayo brought forth the action to separate the Deputy Superintendent position from the other administrative contracts based upon budgetary concerns. However, Ms. Gubatayo, following that action, voted and approved a new district-level administrative position," Johnson said. The new contract changes her title from assistant superintendent to deputy superintendent.
The new director of support services post will be filled by former Houghtaling Elementary School principal Michael Cron. That position is fully funded by a $1.9 million grant the district received to bolster its mental health offerings. Gubatayao says that makes it an unfair comparison.
"Why would I question that contract knowing that it's fully grant-funded? That's a fulfillment of our commitment for the grant," she said. "But that doesn't mean we can't look at any other position in the district."
A quarter of Johnson's salary is also expected to come from that grant. She'll help with planning and oversight of the new mental health program, which is required as a condition of the grant, the superintendent said in an email earlier this month.
"This was written into the federal grant that requires administrative oversight and was approved by the Board of Education in the fall of 2022," Robbins said.
Ketchikan's school district spends 5.5% of its budget on administrators, less than all other school districts in the state but one: Kodiak. Robbins said that the figure is expected to fall to about 4% in the next school year as the district closes two vacant positions.
"It's very popular to say, 'Well, let's cut administration,'" he said at the March 8 meeting. "Well, I don't know that we can cut any more administration that we already have. We are at the lowest possible place we could be."
For her part, Gubatayao says she'd rather fill the vacancies.
The controversy over Johnson's position could be a preview of what's to come as the school board reckons with additional staff cuts. The board is required to send its budget to the Ketchikan Gateway Borough Assembly by May 1.