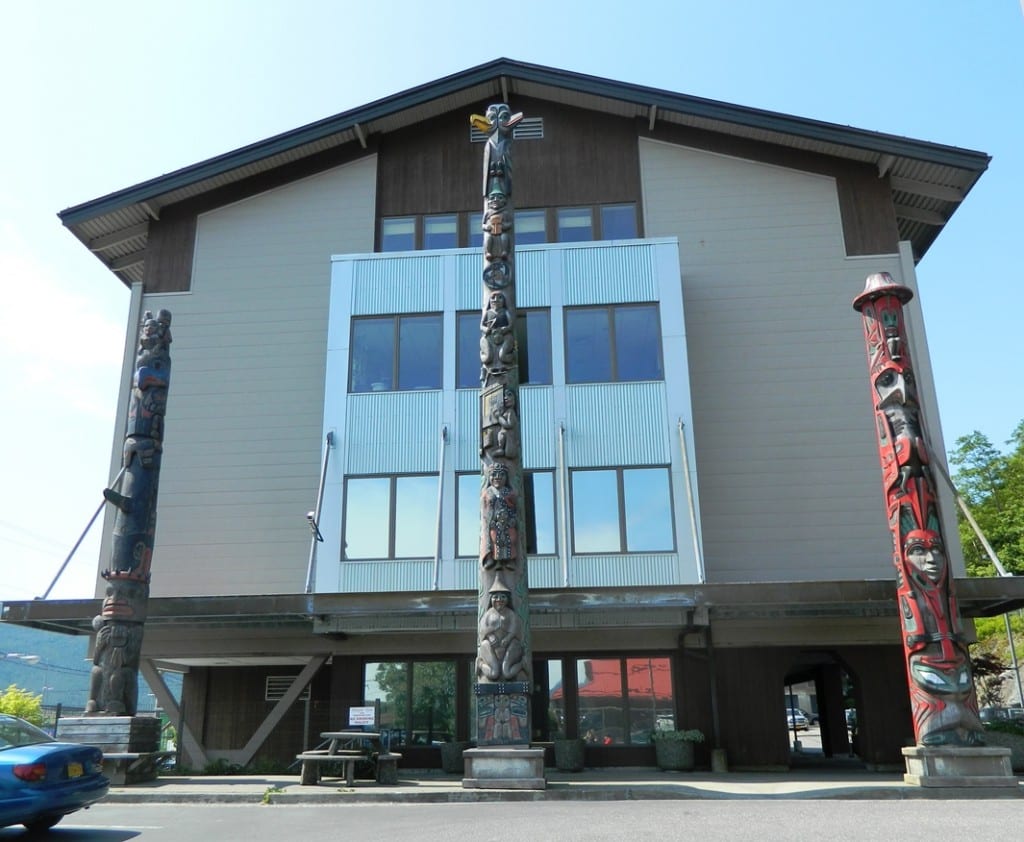 Alaska's state education department has selected five tribes for a pilot program that will allow tribes to open new independent schools.
The state tribal education compacting program was established under Senate Bill 34, which passed the Legislature and was signed into law by Gov. Dunleavy last year. The five selected tribes each receive grant funding to start their school over the next handful of years through a compact agreement with the state's Department of Education and Early Development.
The tribes can set their own curriculum and schedule. They'll receive guidance from the Alaska Federation of Natives as the program moves forward.
Among the five tribes selected was Ketchikan Indian Community. Sonya Skan is the tribe's education and training director.
"It gives Native control of Native education, but — and this is the coolest part — it's open for all," Skan said. "The idea of this compacting grant that was given out to the five tribes is that we will work together and create a model of what compacting looks like for our state."
Supporters say the program will improve education for Alaska Native students. It's part of a larger push to bring more culturally relevant lessons into the classroom to support Indigenous students. Sealaska Heritage Institute holds a conference each year that brings together educators to train them on how to bring Alaska Native culture into their lessons. The University of Alaska Fairbanks also offers standards for culturally responsive teaching set out by several Alaska Native organizations and tribes.
Ketchikan Indian Community has partnered for a decade with the local school district on its Tribal Scholars Program, which offers Indigenous students culturally-enriched education from tribal teachers. Skan says the new compact school will build on the tribe's existing efforts.
"What it allows for, is for us to have a school that will include cultural teaching, and all subjects will include our culture of this land," Skan said. "We will be able to utilize our teaching to teach subsistence lifestyles, to teach our kids what it means to eat off the land — what's edible, what isn't. We'll be able to utilize our Native arts program that we already do at the high school, but expand that to … teaching all ages."
According to the state education department, the schools would be open to all students from kindergarten through high school.
"These State Tribal Education Compact Schools (STECs) would be public schools open to all students and would offer a unique, culturally rich combination of Western and millennia-old tribal educational models," reads information on the Alaska Department of Education and Early Development's website.
The tribes selected for the pilot program include Ketchikan Indian Community, the Central Council of Tlingit and Haida Indian Tribes of Alaska, King Island Native Community, Knik Tribe and Inupiat Community of the Arctic Slope.
Raegan Miller is a Report for America corps member for KRBD. Your donation to match our RFA grant helps keep her writing stories like this one. Please consider making a tax-deductible contribution at KRBD.org/donate.
This story has been updated with comments from Sonya Skan. KRBD's Eric Stone contributed reporting.
Contact KRBD's news department at news@krbd.org.