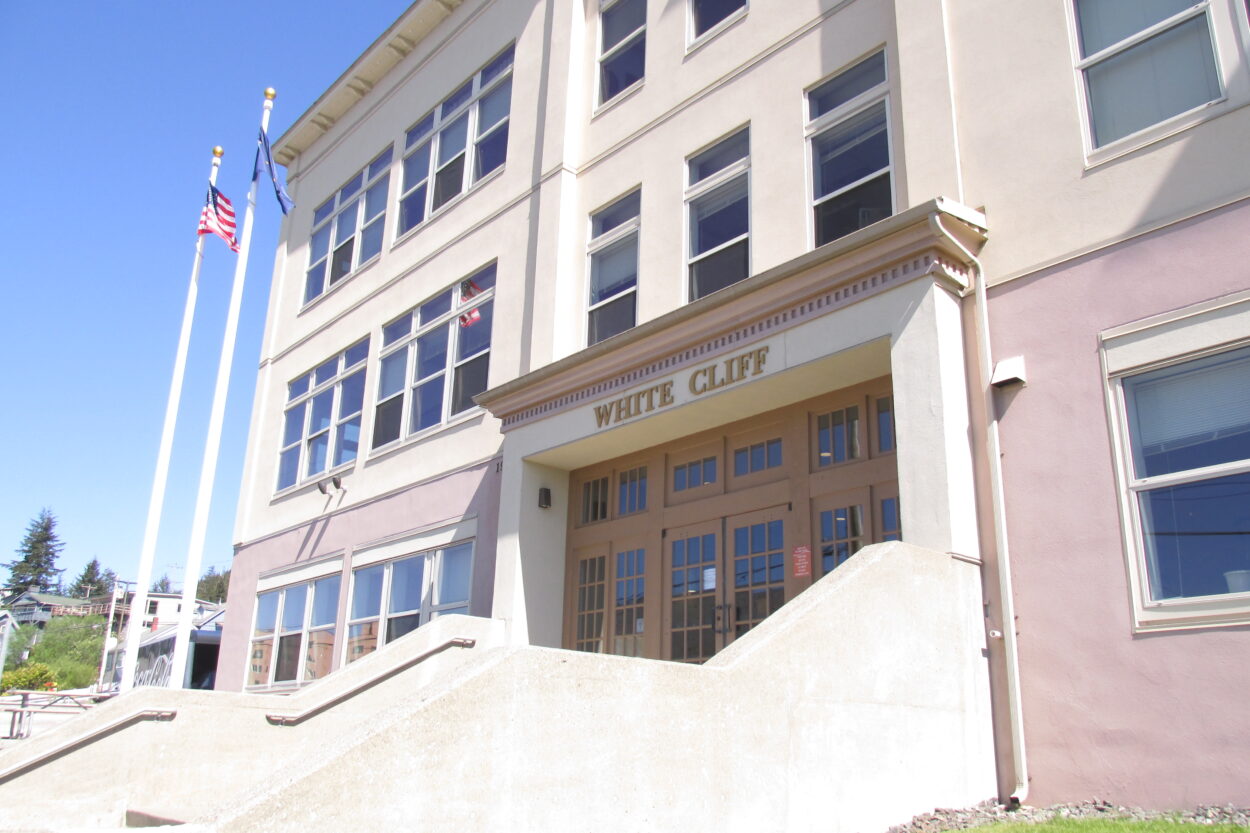 Ketchikan's Borough Assembly took an early step towards raising the community's sales tax cap on Monday. The assembly introduced an ordinance that would raise the single-unit sales tax exemption from $2,000 to $4,000 in an effort to raise revenue.
Ketchikan's borough charges sales taxes on the first $2,000 of any single item. That means consumers pay the same amount of sales tax on a $2,000 skiff as they would for a $60,000 power troller.
The borough charges a 2.5% sales tax, so the maximum borough tax on any one item is $50. Raising the cap to $4,000 would double that to $100. Ketchikan's city government levies its own 4.5% tax on purchases within city limits, set to rise to 5.5% on April 1. The city also has a $2,000 sales tax cap.
Assembly member Grant EchoHawk supported the increase, saying the community has plenty of needs that extra revenue could address.
"I'm not interested in taxing the folks of the community, and I don't think anybody wants to do that. But I also know … that I'd really like to look at expanding the (Gateway Recreation Center). I know we need to expand the staff of our fire department. I know we have water mains that need to be repaired. I know that we have basic infrastructure needs that need to be taken care of," EchoHawk said.
Because it would only affect high-dollar purchases, EchoHawk said he expected the change would raise revenue with a "minimal impact" on community members.
Assembly member Jeremy Bynum voted against introducing the tax cap increase. He said he wasn't sure the impact would be so minimal.
"I believe that raising the sales tax cap does impact our community as well," he said. "Not only does it impact our local businesses that are selling cars, boats, boat motors, but the residents that are buying fuel for their boats in the summer to do other activities."
Proponents of increasing the tax cap say the move would bring Ketchikan more in line with similar Southeast Alaska communities. Juneau and Sitka each have tax caps of $12,000. Some smaller communities, like Wrangell and Yakutat, charge sales taxes only on the first $3,000.
But how big an impact would the change have? Borough Attorney Glenn Brown said that's unclear.
"We don't collect sales data, nearly granular enough to know — to give any type of really specific, this is what it'll generate additional in revenue," Brown said.
The final vote was 5-2 with Bynum and assembly member Glen Thompson voting no.
The change would affect consumers throughout Ketchikan, both inside and outside city limits, but it would not change the Ketchikan city government's $2,000 sales tax cap. City Council and Borough Assembly members are set to meet Thursday to discuss the borough's proposal.
The tax cap increase is scheduled to come back to the Borough Assembly for a public hearing on April 3. If approved, it would take effect Oct. 1.