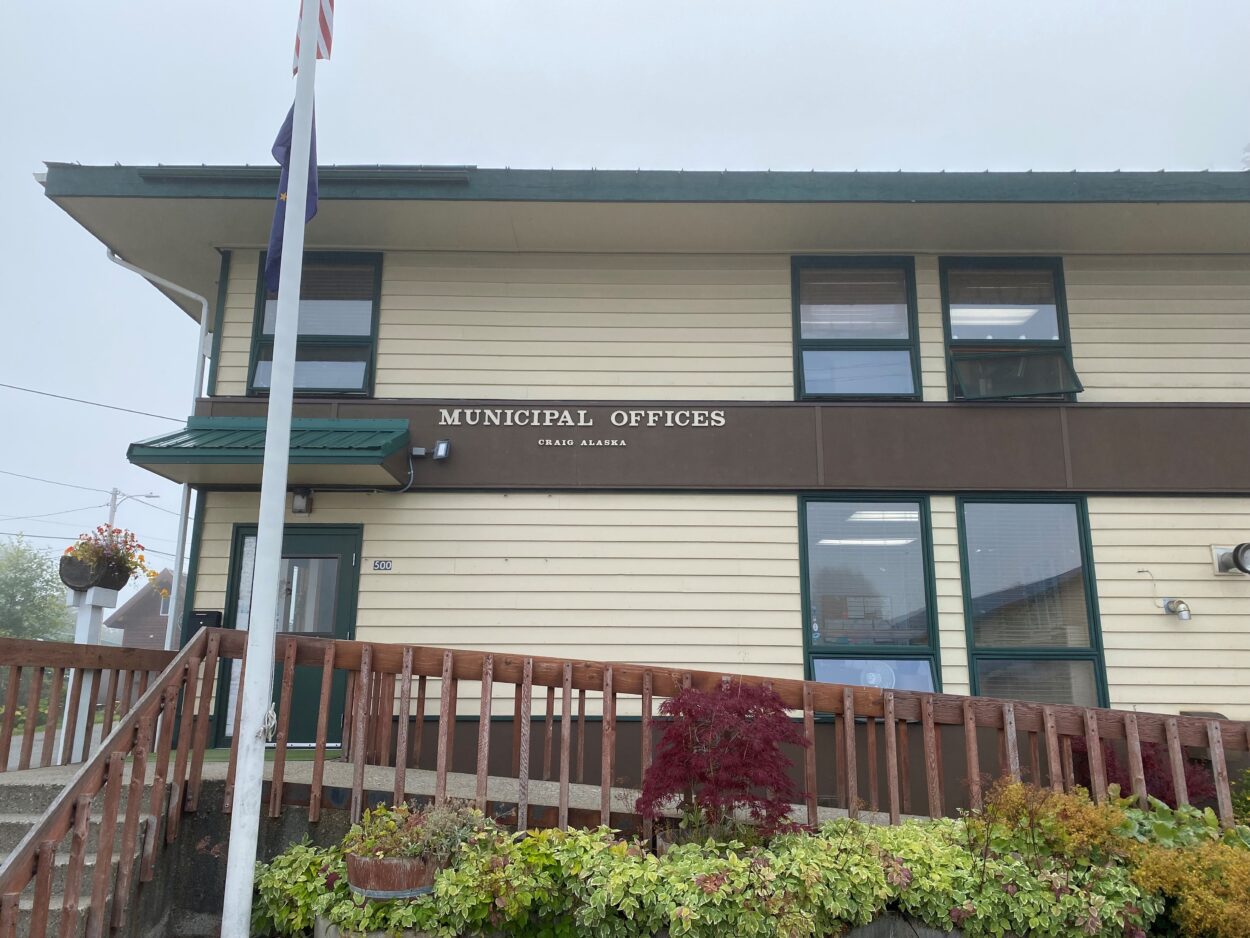 Craig City Council member Jim See is stepping down ahead of the end of his term next October. He made the announcement during a tense debate at a March 16 council meeting.
At the time, the council was discussing a harbor development project that's been talked about for years. Dozens of boat owners are waiting for slips in the harbor — information from the City of Craig shows that more than 90 boats could be facing a years-long wait time to tie up.
See and council member Millie Schoonover had differing opinions about the project, and both voiced frustration with each other before See said he was giving up his seat.
"This is my last Council meeting if she actually feels that way," he said during the meeting. "I'm resigning. As soon as this meeting is done. I'm done with this."
He also submitted a handwritten letter to the city clerk, formalizing his resignation. Near the end of the meeting, Schoonover asked See not to resign. He reiterated his intent to resign.
Craig city officials announced that they will be accepting applications to fill the vacant seat through Wednesday, March 29.
Anyone who has lived in Craig for more than 30 days and doesn't work for the city is eligible to apply for the seat.
Whoever is appointed will hold the seat until October's municipal elections.
Anyone interested in applying can send a letter of interest to City Hall at 500 3rd Street, or mail it to P.O. Box 725 in Craig. Letters also can be emailed to cityclerk@craigak.com.
Raegan Miller is a Report for America corps member for KRBD. Your donation to match our RFA grant helps keep her writing stories like this one. Please consider making a tax-deductible contribution at KRBD.org/donate.