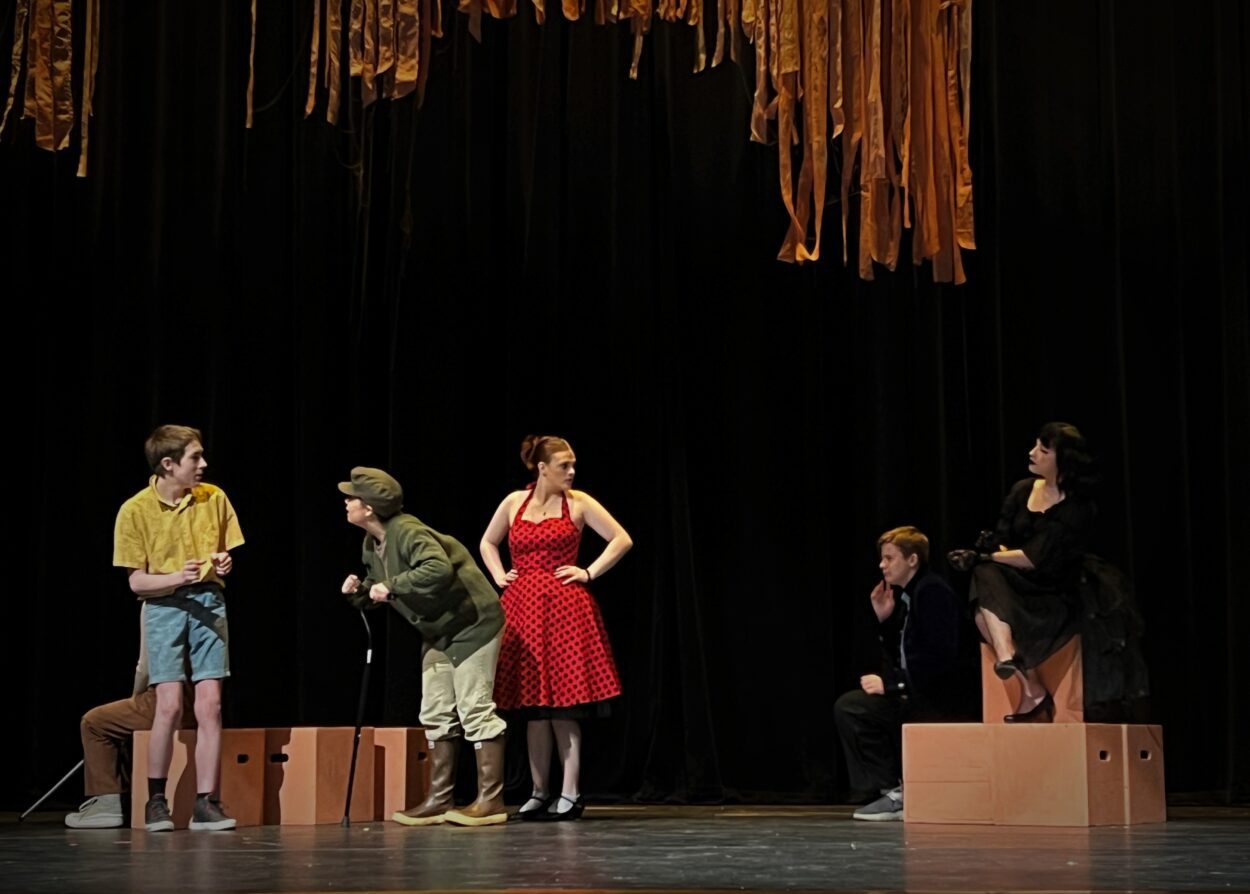 Students who study plays at Ketchikan High School are preparing for a public performance this weekend. The production, James and the Giant Peach, will go on stage at 7:00 Friday and Saturday nights at the Kayhi Auditorium.
Tommy Varela-Kossak is the drama teacher at the high school. He's been leading the troupe, the Kayhi Drama Kings, through rehearsals for the last few months. He spoke with Coastalaska's Angela Denning about the upcoming production. He says the performance is geared toward children.
Tickets for James and the Giant Peach can be purchased at the door or in advance online. They are $15 for adults and $5 for students and children.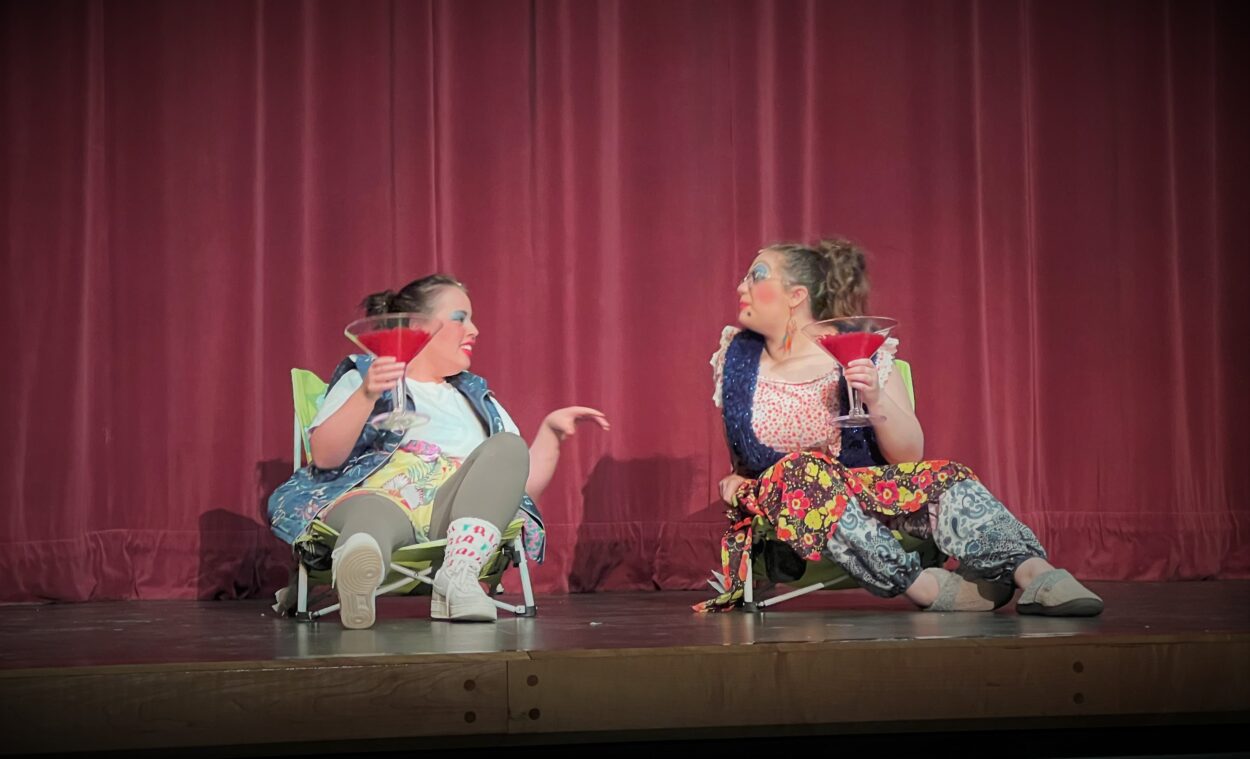 INTERVIEW:
Varela-Kossak: Our target audience, are kids, they're youth, elementary kids, even younger. You know, it is such a fun show. It's about an hour, 15 minutes with a 10 minute intermission. And it's being completely put on by the students in my play production class. So I teach a class called play production. And in that class, some of the students act in the show. They also take on all of the design and production roles of the show. So it is completely designed by students as far as the set and the costumes and props. And during our tech day it is student ran. So they're the ones painting everything, and hot gluing everything, and really make making the show come to life. So it is made by students, for our students, pretty much 100%. I just directed it.
Denning: So how many students are we talking about?
Varela-Kossak: We have 13 students in the class right now. And out of that 13 I believe 10 of them are acting in it. And then the other three took on production roles.
Denning: And how long have they been working on this? How long have you been rehearsing?
Varela-Kossak: We started rehearsals and started the production at the end of January. So how the class is set up is it's a semester long class. So last semester, we did a show called Almost Maine. Most of those kids stayed in the class and then we added a few more. So we started in January with auditions. I cast the show. We got started right away on rehearsals, and then once a week, we would have a production meetings, we checked in with our production team. We would create our plan and they would give us a presentation on their designs and their concepts and their ideas. And then they started work. So they'd go into the shop and start building and painting and dyeing fabric and ordering costumes and making costumes.
Denning: All right, how long have you been teaching drama at Ketchikan High School?
Varela-Kossak: This is my second year teaching drama at Ketchikan High School. I started last year, and it was my first year teaching ever and I'm super excited to be here. I'm a Kayhi alum. And when I was here, there was no full time drama program at the school. And I'm excited to be here. It's been growing like crazy. We had one class last year. This year, we have two theater classes. Next year, we're looking at even adding more and just doing bigger and better productions.
Denning: Is there anything specific that you're excited about for this weekend?
Varela-Kossak: Yeah, this weekend, you know, there's something really special about seeing students take such ownership over the work that they did. They feel so proud of the work they did, they're excited. Something [what] I'm really looking forward is this Thursday and Friday, we are actually bringing in every elementary school in the town to come see the show. . .And the auditorium is going to be packed and I'm just excited for one, seeing my students being able to be proud and to see that amount of people in this auditorium and that amount of youth and other kids giving them this positive feedback. And then two, for all of these kids who this is gonna be a lot of kids' first play or one of their first plays that they actually get to see live and that's been a huge goal of Kahi Drama Kings since the beginning, since last year is making sure that we are making art for our community and getting those little ones excited about getting to high school so that they get to do this also.