There's a new face in charge of all things recreation in Prince of Wales Island's largest town. Elli Flagg is Craig's new recreation director, and she's jumped right into the work.
Elli Flagg has spent most of her life in Georgia, but she's always been an adventurer – studying in Australia and South Carolina, and eventually moving to Alaska to take a job with a wilderness therapy provider.
"When I first came here, the environment and everything was so incredible, but the people are really what make it so special," Flagg said.
Flagg loved the job, and the time she spent on the water and camping around the surrounding islands. But when someone suggested she look into the recreation director job in her new community, left open since former director Victoria Merritt retired after more than 20 years, she decided she was ready for a different kind of adventure. Her degree in recreation management was a bonus.
"It was just all of the stars aligned, I guess," Flagg laughed.
The position comes with a lot of territory — she oversees the youth center, city gym, community garden and the aquatic center. And all the facilities get a lot of use. Swap meets, craft fairs, basketball practices, ballet class, dances, roller-skating parties, teen movie nights, and volleyball are just some of the events that have popped up on the calendar lately.
But Flagg wasn't discouraged by the long list. She said she spent more than 100 hours taking inventory of everything in the recreation department. She said she's grateful to former director Merritt for how much work she put into collecting items for the center.
"Whenever I join a company or an organization, I'm the type of person where I figure out, you know, what things are missing and what needs there are," she said. "And then I'm just going after making sure all of those get done."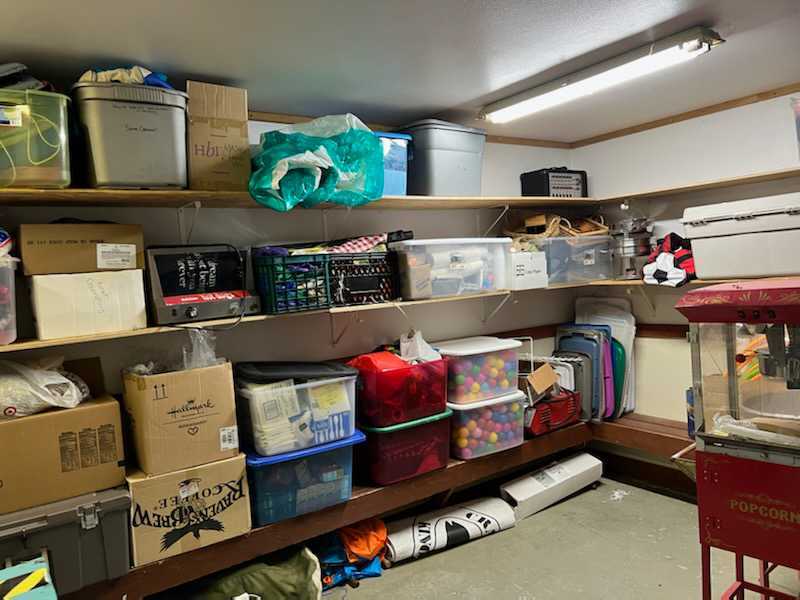 Flagg started asking everyone in Craig what they thought of the town's facilities. She wanted to use the responses as a starting point for her new job.
"I got a lot of feedback, just saying that, you know, it was old, it wasn't kept up and they just didn't feel comfortable in general being inside of the gym or the Youth Center," she said. "And so one of my big things was just okay, how do we get this more visually appealing to start out with and then after I get people feeling comfortable in here, then I can work on, you know, building up our programming as well."
Inspired, she gave the gym and youth center a fresh coat of paint, and added LED lights around the rooms — mood lights, too. She mentioned that the lights will be a nice touch for people who rent the spaces for events. She said her main goal is making it all look welcoming to the community.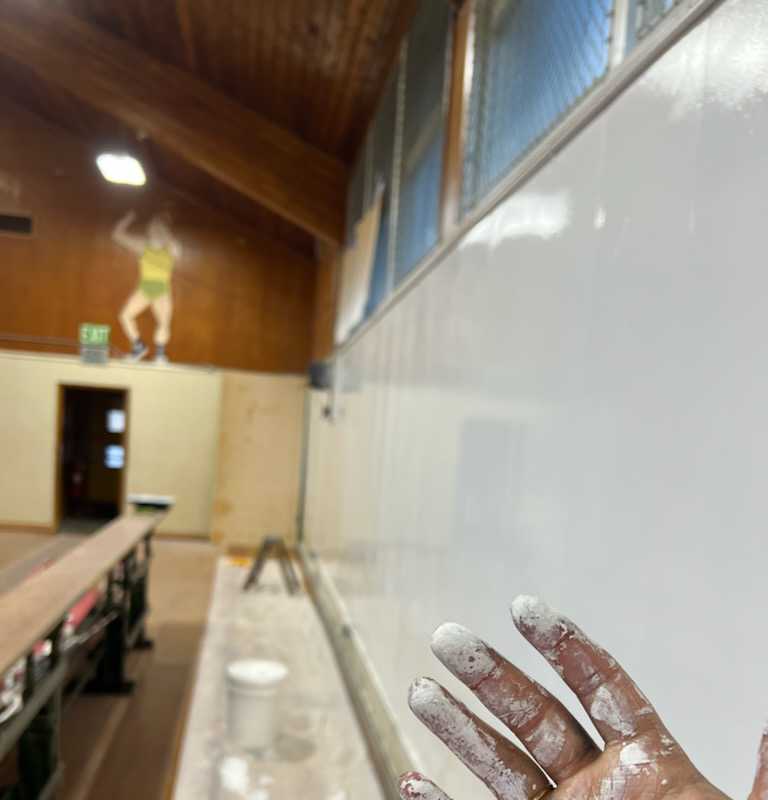 "There's so much to work with there, it's awesome," she said. "But in terms of like, visually, it definitely needed some help. I repainted a lot of our structures in there to make it look a little bit more modern. And I'm gonna go in and do a couple of murals."
Her programming at the youth center has been particularly popular. Flagg said she typically has 35 kids each day after school. She's had to put a cap on how many kids can come into the center until she has more volunteers to help. But that's a good problem to have.
"It makes me so incredibly happy," she said. "These kids here are, they're wonderful."
She said her own adventurous upbringing inspired her to keep kids entertained, safe, and connected to their communities and outdoors. She takes the kids beachcombing and walking to the greenhouses when the weather is nice.
"And I think it's just so amazing coming from a big city and seeing, you know, kids buried in their iPads to be up here and kind of see them having a childhood like I got to have," Flagg said. "It really makes me happy. So it breaks my heart that I have to have a limit at how many kids I can have there."
But maybe most of all, she wants the kids to stay safe. She said they step in the door with a sense of "joy and amazement" and she wants to keep it that way.
"There's so many things that kids can get into these days that I mean, they scare me so much," Flagg said. "I don't want to see a single one of these kids, I mean, fall into a hole that they can't get out of."
Flagg has more plans for the future. She wants to take the kids on kayak trips, and provide water safety classes. She'd like to build a greenhouse closer to the youth center. She's also thinking about replacing the roller skates at the center, and creating take-home boxes of rental equipment for community members.
But Flagg said she owes a lot to her predecessor, Victoria Merritt. Merritt was the recreation director for 25 years, and Flagg knows she has big shoes to fill.
"She's so incredible, and an absolute legend," she said. "And she was able to do so much for this town."
Raegan Miller is a Report for America corps member for KRBD. Your donation to match our RFA grant helps keep her writing stories like this one. Please consider making a tax-deductible contribution at KRBD.org/donate.