Nonprofit power provider the Southeast Alaska Power Agency has hired Robert Siedman as the new chief executive officer, pending contract negotiations. He's been filling in as acting CEO since the start of the year. But as CoastAlaska's Angela Denning reports, the agency's board of directors got pushback about the internal hiring process.
SEAPA is a wholesale power provider that sells hydroelectricity to utilities in Ketchikan, Wrangell and Petersburg. Former CEO Trey Acteson announced his retirement in November after leading the agency for a decade.
SEAPA board member Bob Lynn of Petersburg thought it would be summertime before the board could fill Acteson's job. That's what he told the Petersburg Borough Assembly in November.
"By the time you get to candidates, do all the interviews and so forth," Lynn said, "that probably won't be done till like next June or July, is my best guess."
But the process went much faster than that. Acteson's last day on the job was December 31. The next day, long-time staff member Robert Siedman took over the reins as acting CEO. The board offered him the job permanently at a meeting, March 10. They never advertised the position outside of the organization.
The board decided that Siedman's 15-years of power related experience was enough for an internal hire. He had been SEAPA's director of engineering and technical services since 2017. Before that he worked for the U.S. Army Corps of Engineers at the Hydroelectric Design Center in Portland, Oregon.
The vote to offer the job to Siedman was 4 to 1. The 'no' vote came from board member Abby Bradbury of Ketchikan.
"I do feel like there has been an extreme lack of transparency through this whole process with everyone outside of the SEAPA board," Bradbury said.
Bradbury spoke out against the hire at a board meeting, March 21. She said she's heard complaints from the public about the hiring process not being open. She says the board discussions weren't in public.
"I think we needed to put out an ad that said, 'Hey, you know, this position is available'," Bradbury said. "I think that's super important for an organization of our size, of our nature and what services we do provide."
SEAPA generates power from two hydroelectric facilities it owns at remote lakes–Tyee Lake near Wrangell and Swan Lake near Ketchikan. The agency is worth about $178 Million.
Ed Schofield works as a power system specialist for SEAPA. He told the board at the same meeting that Siedman might be the right person for the job, but they couldn't know that unless they considered other applicants.
"I think this is absolutely the wrong time to be putting out this perception that we are doing things behind closed doors, as an agency," Schofield said. "Especially when we're looking at raising rates, repeatedly, this puts out an image to the general public that we're part of a good old boys club."
In December of 2021, SEAPA approved a rate increase for the first time in over two decades.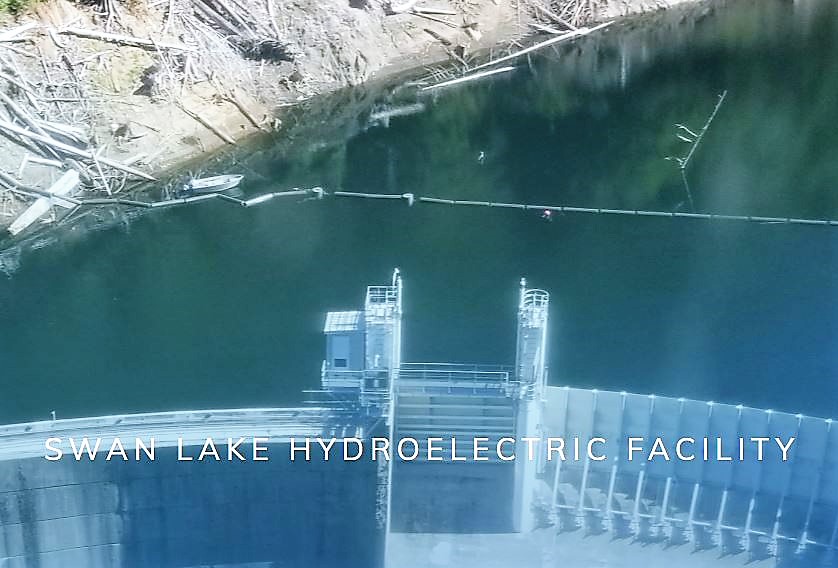 Board Chair Bob Sivertsen of Ketchikan said the board did discuss hiring options but never ended up advertising the position externally.
"We have talked about advertising outside. And then we talked about promoting within. We talked about whether we would do just very, I guess, small outreach and do some local stuff, and maybe something on indeed or one of those operations," Sivertsen said. "No decision was made at that particular point in time."
Board members who voted in support of hiring internally spoke about Siedman's experience.
"I think Robert's demonstrated his abilities to us over the number of years," said Lynn.
At their meeting March 21, the board voted to have Lynn and board member Jeff Good from Wrangell enter into contract negotiations with Siedman, along with the agency's attorney. That's set to happen in mid-April.
Board member Jeremy Bynum of Ketchikan acknowledged that the hiring process might have appeared to be hasty but he said that wasn't the case.
"I apologize to the public if it wasn't quite as obvious of how that happened through communications after our discussions," Bynum said. "But there were robust discussions about impacts to the organization."
He said the benefits for hiring Siedman quickly outweighed any negatives.
SEAPA serves about 20,000 customers in its three Southeast communities. It's based in Ketchikan. The former CEO, Trey Acteson, was paid an annual salary of $260,400.
This is an article new CEO Robert Siedman wrote for international utility magazine T & D World about a submarine cable that failed and was replaced near Petersburg a few years ago.