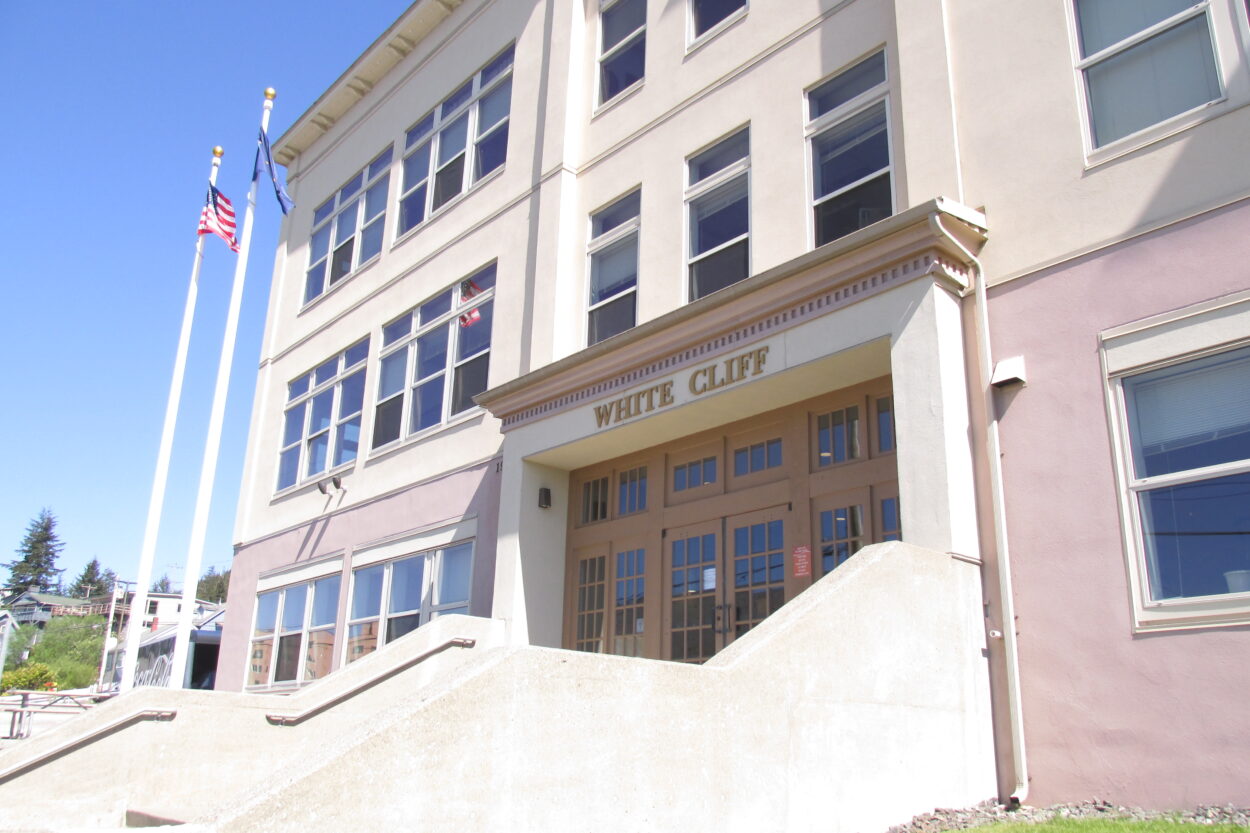 Ketchikan's Borough Assembly is set to vote Monday on an ordinance that would require owners of short-term rentals to secure free annual permits. It's part of a larger effort to track how these types of rentals are affecting Ketchikan's housing market.
Ketchikan has a housing problem — there's a lot of demand, but supply is running short and it could even be driving residents away. Officials have been exploring the problem for years, trying to find ways to make housing more available.
Officials say short-term rentals — like those listed on Airbnb and VRBO — could be playing a role in shrinking what's out there. It's a topic that's been discussed both nationally and around Alaska.
Right now, it's hard for borough officials to keep an eye on those rentals — they don't need a permit from the Ketchikan Gateway Borough, which limits how much officials know about the properties. Ketchikan's assembly will discuss an ordinance that could change that by requiring owners to apply for a free permit from the borough.
Richard Harney is the borough's planning director. He said the ordinance would help Ketchikan track these numbers the same way other communities have.
"We don't know where they are," Harney explained. "We don't know how many there are. We have an idea of how many there are. They're supposed to. They're supposed to register for sales tax. Some of them do. We're not quite sure how many of them actually are paying their sales tax and registering for business."
The ordinance defines a short-term rental as a dwelling where someone "transient" stays for less than a month, without the owner living on the property. The permits would be free and need to be renewed once a year.
It's similar to one that was voted down last December, minus a largely unrelated section that would have laid out rules for properties that don't meet the borough's land use code.
Harney said the permitting push is not about trying to push out vacation rentals. It's about balance.
"We recognize the value of these short term rentals," he said. "However, we do have a housing shortage, we do need to get a grasp of an understanding of what our housing market is actually doing. And then, to do so, we need to identify what all of the pieces are to that puzzle."
A second ordinance also is being presented as an option. This version would not require annual renewals.
"We're bringing it back with two different variations — one with the yearly expiration date, which has been recommended by the planning commission now twice — and then we also have a substitute ordinance which strips out that yearly renewal and it's just a perpetual permit, an administrative permit," he said.
Assembly members are scheduled to debate the ordinance and take the first of two votes on the measure on Monday.
In other business, the assembly will consider asking borough staff to write an ordinance that would remove the senior sales tax exemption on alcohol, tobacco and marijuana products.
Assembly members Judith McQuerry and Glen Thompson are sponsoring the measure. They submitted a written statement saying that senior tax exemptions are, by and large, helpful for necessary expenses like utilities and food — but that alcohol, tobacco and marijuana shouldn't fall in the same category.
McQuerry and Thompson argue that nixing the exemption could spur seniors to make healthier choices.
"All these substances are addictive and excessive use is demonstrably harmful to humans," the statement authored by Thompson and McQuerry reads. "Therefore, the Borough ought not to be subsidizing their use by providing tax exemptions. Our community would be healthier if the use of these three substances was reduced, and increasing the cost to purchase of alcohol, tobacco, and marijuana will serve (to) reduce their use which is a benefit of the Borough as a whole."
The ordinance would not change any other senior sales tax exemptions, or the rules of who qualifies — people age 65 or older who have lived in Ketchikan for at least half a year, without more than two years spent out of town.
If a majority of the assembly greenlights the concept, it'll return for an initial vote at a future meeting.
Ketchikan's Borough Assembly is scheduled to meet at 5:30 p.m. Monday in the White Cliff Building. The meeting in assembly chambers is livestreamed on local cable channels and the borough's website. Members of the public can speak to the assembly during public hearings and at the beginning of the meeting.
Raegan Miller is a Report for America corps member for KRBD. Your donation to match our RFA grant helps keep her writing stories like this one. Please consider making a tax-deductible contribution at KRBD.org/donate.