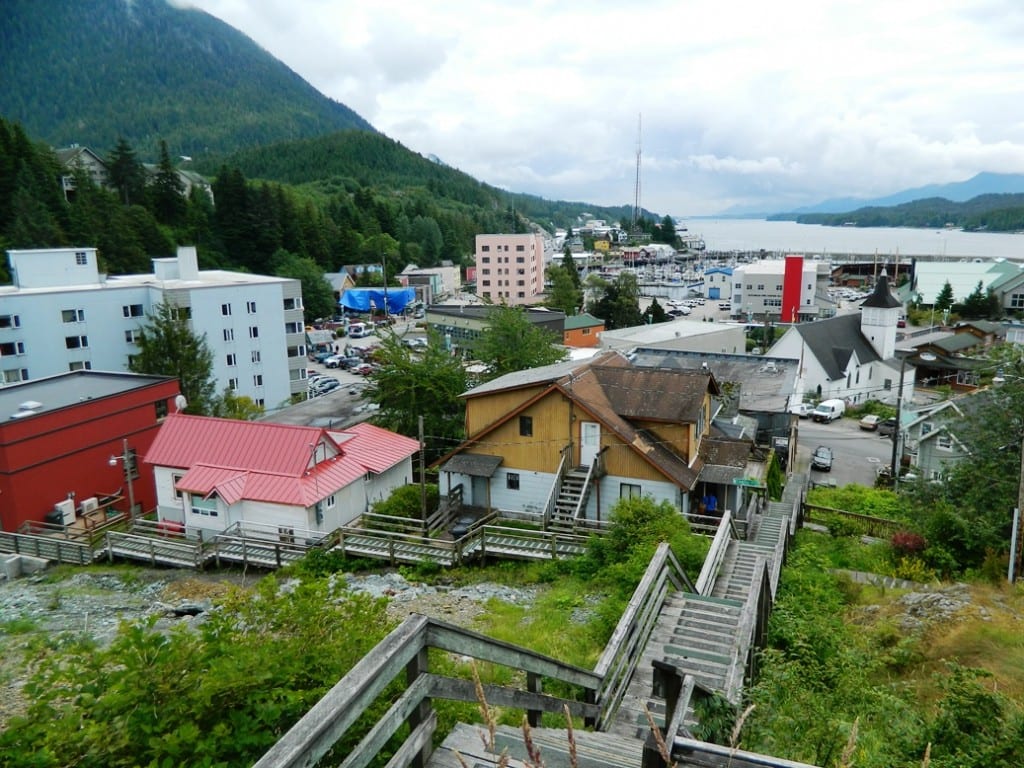 Ketchikan's Borough Assembly pushed forward with a plan to require owners of short-term rentals — like Airbnbs — to get a zoning permit. It's part of a push to try to glean more information about the properties' impact on the local housing market. A split vote by the assembly stripped out a requirement that property owners renew their permits every year.
Ketchikan's Borough Assembly is moving forward with a new plan for short-term rental permits, but made a few changes to the concept proposed by borough officials. That included removing what the borough's top land use official pitched as a key component of the plan: annual renewals.
Borough Planning Director Richard Harney told the assembly that the proposal, ordinance 2011, is meant to shine a light on the ways that short-term or vacation rentals might be affecting the local housing market. He said it's not a bid to shut down the properties, and wouldn't cost the owners any money.
"We want to still allow them, we want to have that economic engine, we want to be that destination, that host community," Harney explained. "We want them to be here. But we also want to be able to provide for our citizens and our residents."
He said he included the renewal requirement to make sure policymakers have the most up-to-date picture of how many vacation rentals are active in Ketchikan each year.
"Annual permit renewals are required to provide a tool for monitoring the number of dwellings being used as vacation rentals," he said.
Assembly member Austin Otos said he supported the concept.
"I think getting the short term rentals defined and permitted helps the planning process for the borough," Otos said. "I think if we do nothing, I'm afraid that short term rentals will be kind of like a scapegoat for our degrading housing conditions. I don't want to end up with the situation that Sitka had, where they put some fairly strict restrictions on short term rentals. So that's why I will be supporting this."
Sitka passed stricter rules for short-term rentals last summer, after seeing the number of short-term rentals applying for permits skyrocketed. There are some neighborhoods where those kinds of rentals just aren't allowed, some where the city needs to approve an application, and others where no permit is necessary. In Sitka, a person must occupy their property for at least 180 days a year in order to qualify as a short-term rental. Juneau officials have also been looking into how these rentals could be tightening the housing market.
But some assembly members said requiring owners to re-register their properties every year was an unfair burden. Glen Thompson opposed annual renewals, just as he did when the borough considered the issue last year.
"I think this is an onerous requirement to require somebody to come and kiss the ring every year," he said. "That's been my whole problem with it all along," he said.
Jaimie Palmer suggested that there may be other ways to get the same information, like through third-party monitoring of these properties.
Harney, the planning director, said that requires money and a contract, while the permits would not require any additional borough spending.
But borough officials see the value in yearly renewals. They say it's a key part of tracking these short-term rentals. And Harney said it will also help shine a light on whether short-term rental owners are paying the appropriate taxes.
"It does limit the ability of the planning department to track these things over time," he said.
The assembly was split 3-3 on amending the plan, with Borough Mayor Rodney Dial breaking the tie by voting in favor of the changes. Assembly Members Jamie Palmer, Jeremy Bynum and Glen Thompson voted yes, and members Judith McQuerry, Grant Echohawk and Austin Otos voted against it. Member AJ Pierce was absent.
The amended plan is scheduled to come back for a public hearing on May 1.
Raegan Miller is a Report for America corps member for KRBD. Your donation to match our RFA grant helps keep her writing stories like this one. Please consider making a tax-deductible contribution at KRBD.org/donate.