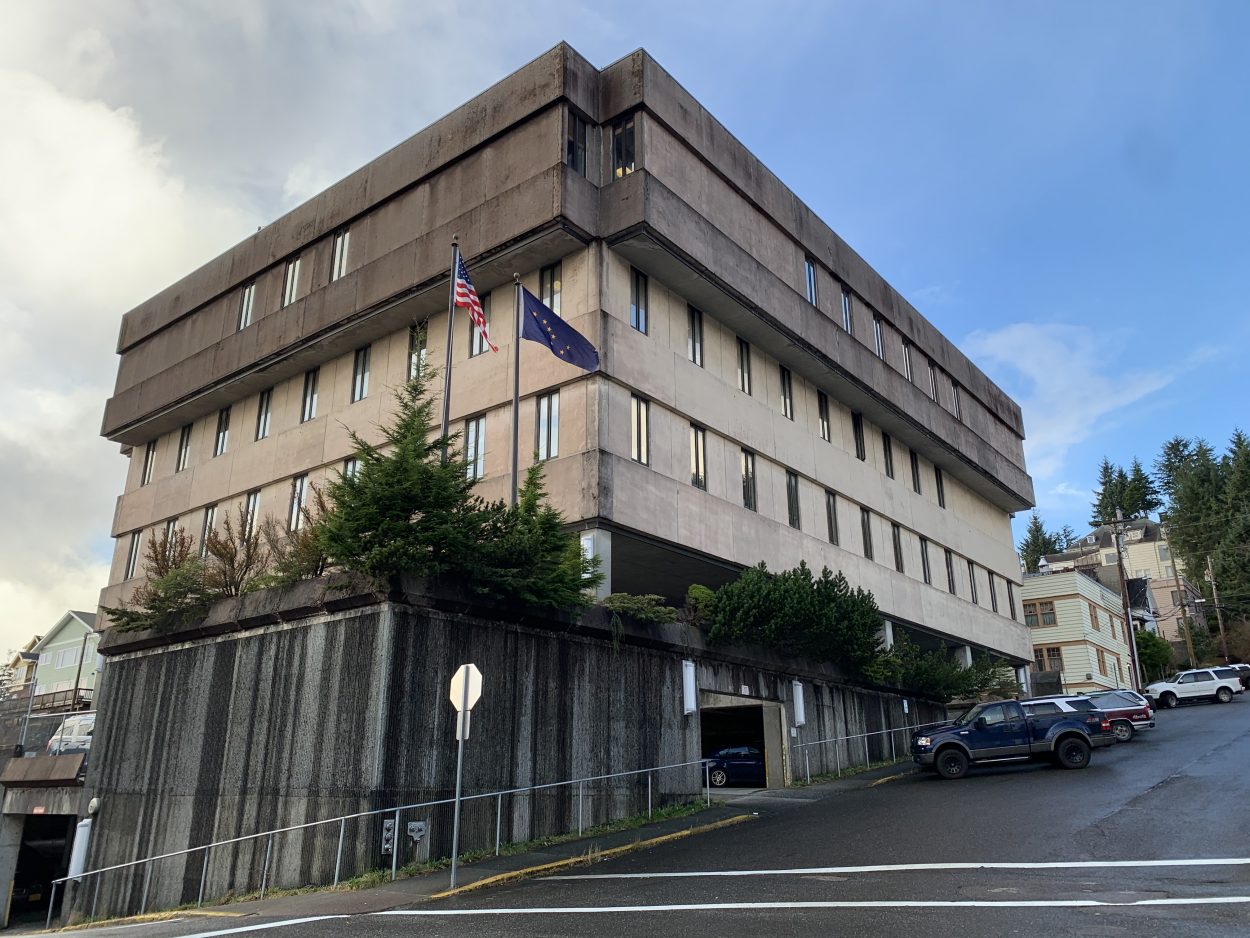 A trial is set to start tomorrow in Ketchikan to determine if the posting of a traditional Southeast Native value in public schools violates the First Amendment. 
Two parents filed a lawsuit last year alleging that Ketchikan Charter School's use of one of the values, "reverence for our creator," is an unconstitutional reference to religion.
Is the traditional Tlingit, Haida and Tsimshian value of showing "reverence for our creator" a religious idea? That's the question at the heart of a lawsuit filed by parents Justin Breese and Rebecca King against the Ketchikan Gateway Borough School District.
That value is one of 14 developed by Alaska Native elders over a decade ago, at the 2004 Elders Forum on Traditional Values. Posters featuring the 14 values hang on the walls of Ketchikan schools. 
Breese and King are asking a judge to order the district to remove the posters and stop using "reverence for our creator" in a behavioral reward system. That system rewards some students for showing a selected "value of the week." The school district argues in court filings that no students have been featured for showing the "reverence for our creator" value, but that it isn't disallowed.
Breese declined to comment ahead of the trial, but he summarized his concerns at a school board meeting in April 2022.
"My concern is that these aren't being included as any kind of lesson," Breese said at a school board meeting last year. "These are just a posting that's made in every classroom in the school district, as far as I know. And I'd like some kind of direction to the superintendent to have it removed and maybe come up with a better plan."
Breese said he'd like to see the values used as part of a lesson on culture, in the classroom — not posted in the school without explanation or context.
Ketchikan's school district has argued in court filings that "reverence for our creator" isn't a religious value at its core. Attorneys for the district say the value is actually about showing respect for the natural world.
Several prominent Southeast Native leaders plan to attend the trial to show support for the use of tribal values in schools.
Chalyee Éesh Richard Peterson is the president of the Central Council of Tlingit and Haida Indian Tribes of Alaska, which put together the list of values.
"This represents who we are and reverence for creator is one piece of that," he said.
Peterson said a discussion about the value would have been more beneficial than a lawsuit.
"I think rather than seeing a poster, and taking issue with it, you might actually engage and learn about the people from these lands. What does it mean — rather than litigating and saying, 'I don't like your religious views,' how about finding out what they even are?" he said.
Gloria Burns is the former president of Ketchikan's federally recognized tribe. She explained the meaning behind the values, and says they're intertwined with a Native way of life.
"That aspect and that reverence for creation, is a cornerstone of our culture," she said. "And you really can't talk about us as Indigenous people and first people of the land when you omit that conversation."
Burns said the inclusion of tribal values in school programming helps keep Indigenous students engaged in classes. And she said integrating tribal values is a step towards addressing historical wrongs.
"I do believe that the school has a responsibility to step up, and recognize that our school systems and residential schools played an important role in the reason why colonization had such a dramatic effect," she said.
In decisions ahead of the trial, Judge Katherine Lybrand has declined to throw out Breese and King's suit. Most recently, she denied the district's motion for summary judgment, which would have avoided a trial, saying that the district hadn't fully proven the value wasn't religious.
The bench trial is set to run Tuesday and Wednesday in Ketchikan Superior Court.
Raegan Miller is a Report for America corps member for KRBD. Your donation to match our RFA grant helps keep her writing stories like this one. Please consider making a tax-deductible contribution at KRBD.org/donate.