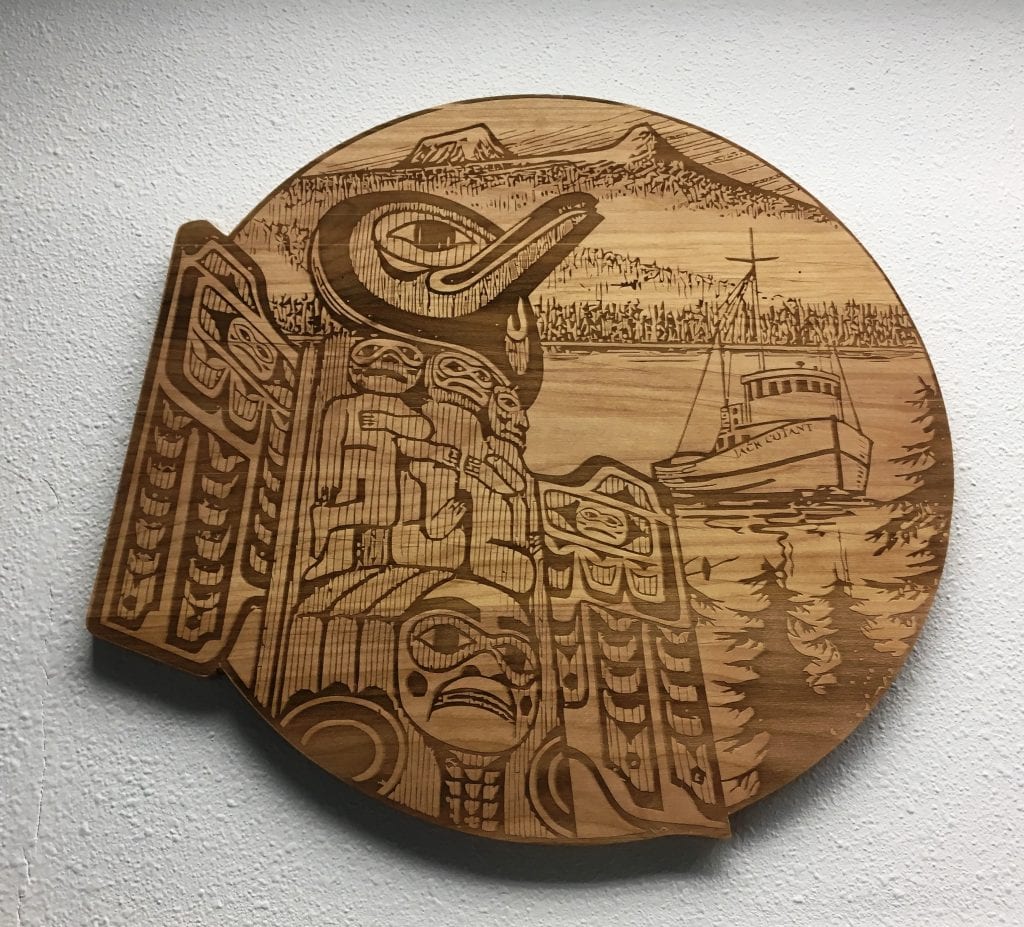 Ketchikan's school board  is expected to extend Superintendent Michael Robbins' contract during its meeting on Wednesday. And, the board is also voting to allow Indigenous language classes at the high school to count for either world language or social studies credit. That's a change that could give more students flexibility to take the course.
Michael Robbins took over as superintendent last year. He came to Ketchikan after a stint at a K-12 school in Toksook Bay, a community on the Bering Sea in Southwest Alaska's Lower Kuskokwim School District.
"I think it's been a great year," Robbins said. "The community has been tremendously supportive of what we're trying to do in the school district. The teachers have been tremendous. We have a great group of kids that we have in our schools."
Robbins received a favorable evaluation from the board last month. The contract extension would be for the 2024-2025 school year. Robbins said he is looking forward to expanding on work he's already done.
"I think a lot of things that we have in place this year – building relationships with kids, engaging them in the classroom, making decisions on what's best for the student – I think we'll continue those," he said.
In routine business, the school board is set to approve Indigenous language classes at Ketchikan High School to count for world language or social studies credits. Right now, the classes only count as a world language credit.
Sonya Skan is the education director for Ketchikan's federally recognized tribe. She said that some university scholarships from the state already allow world language credits to be considered social studies credits, so the change is about consistency.
"A lot of our kids may not need an elective," she explained. "And since World Language is basically an elective, some of the kids who need a social studies credit, and because part of what they're learning in the language is social studies."
Skan said that the classes are about more than learning Indigenous words. She said more students could take the class if the credits are approved.
"They're learning why things are said in the way they're said, what, who belongs to who, what's what," she said. "So … you can't learn the language without learning the history of the language. And so this will give more kids the opportunity to actually take the class who may not have been able to take it before because they needed a different kind of credit."
The board will also recognize its student representative, Jack Zink, who will graduate at the end of the month, as well as district retirees.
Ketchikan's school board meets at 6 p.m. Wednesday in the White Cliff Building on First Avenue. The meeting is broadcast on the Ketchikan Gateway Borough's website and local cable channels. Members of the public can address the board at the beginning of the meeting.
Raegan Miller is a Report for America corps member for KRBD. Your donation to match our RFA grant helps keep her writing stories like this one. Please consider making a tax-deductible contribution at KRBD.org/donate.