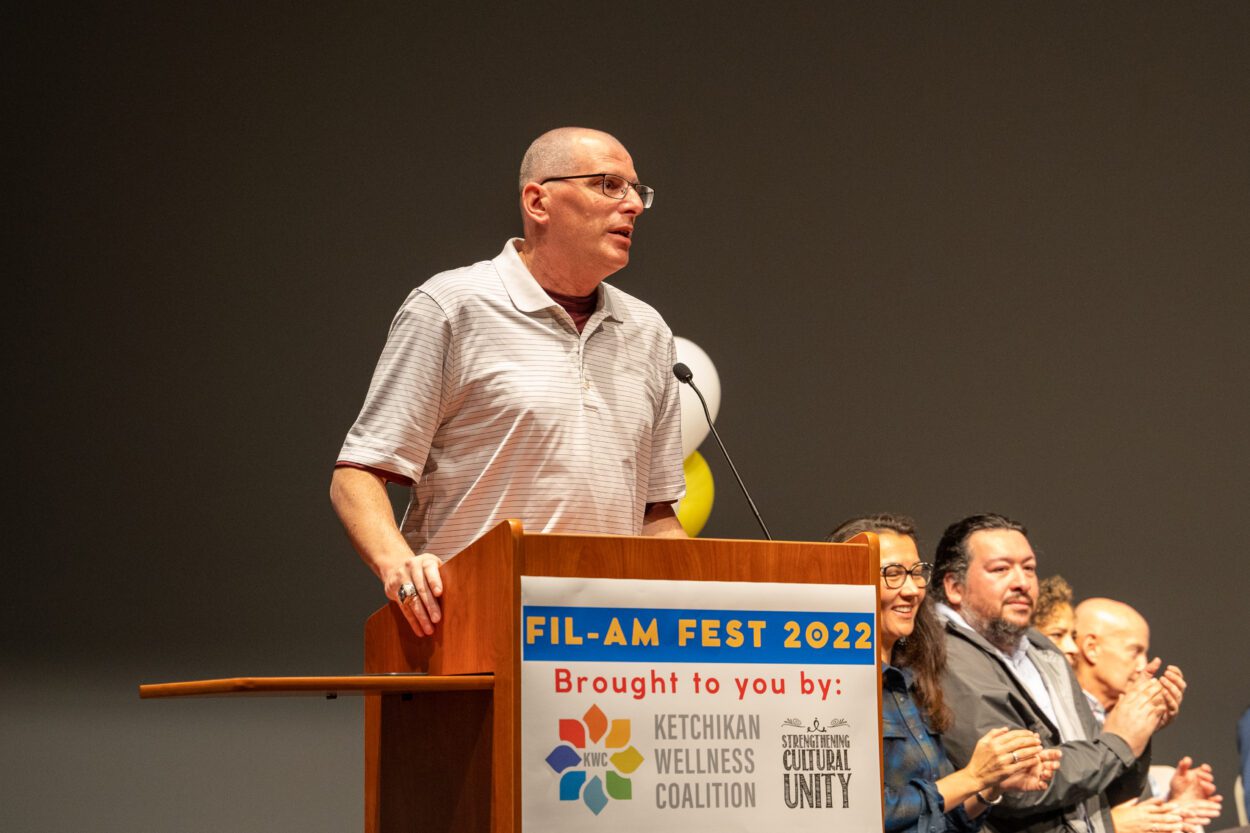 The Ketchikan School Board voted unanimously to extend Superintendent Michael Robbins' contract during Wednesday's meeting. 
The extension covers the 2024-2025 school year. There were a few modifications. He'll receive a 2.5% cost of living adjustment next summer, and Robbins will be able to cash in on up to 15 unused annual leave days. His original contract, without the adjustment, set his salary at $145,000. 
Plus, Board President Stephen Bradford said the extension came with a vehicle allowance increase — up to $500 a month.
"And we also increased the automobile allowance to reflect the fact that the board expressed appreciation and satisfaction with the fact that he is spending so much time in the schools and that he's using his personal automobile to travel the district," Bradford explained during the meeting.
The board also bid farewell to its student representative, Jack Zink, who is graduating. 
The Ketchikan High School senior shared a few words after being praised for his work with the board. He had mixed emotions about the milestone.
"It's an amazing opportunity," he said. "And I'm really grateful I've done it. But for me personally, I can't thank each and every one of you enough for this amazing opportunity. If I can be a little selfish for a second, this is gonna help me so much down the road."
Zink is the president of the high school's student body association. The association's teacher advisor, Susan Stone, praised Zink's dedication and leadership skills.
"Jack, thank you for all your work," Stone said. "I wish you all the best as you head to new challenges and adventures. You got this. And I know you'll do well. So, congratulations."
The board gifted Zink with a "college survival kit."  Member Diane Gubatayao showed off the kit, which was chock full of instant noodles, highlighters, candy, a frisbee and more.
"I mean, what college student doesn't eat Top Ramen?" she said.
The board's next meeting will be on Thursday, May 25. The board chose to move the meeting so members could attend a scholarship assembly at Ketchikan High School.
Raegan Miller is a Report for America corps member for KRBD. Your donation to match our RFA grant helps keep her writing stories like this one. Please consider making a tax-deductible contribution at KRBD.org/donate.