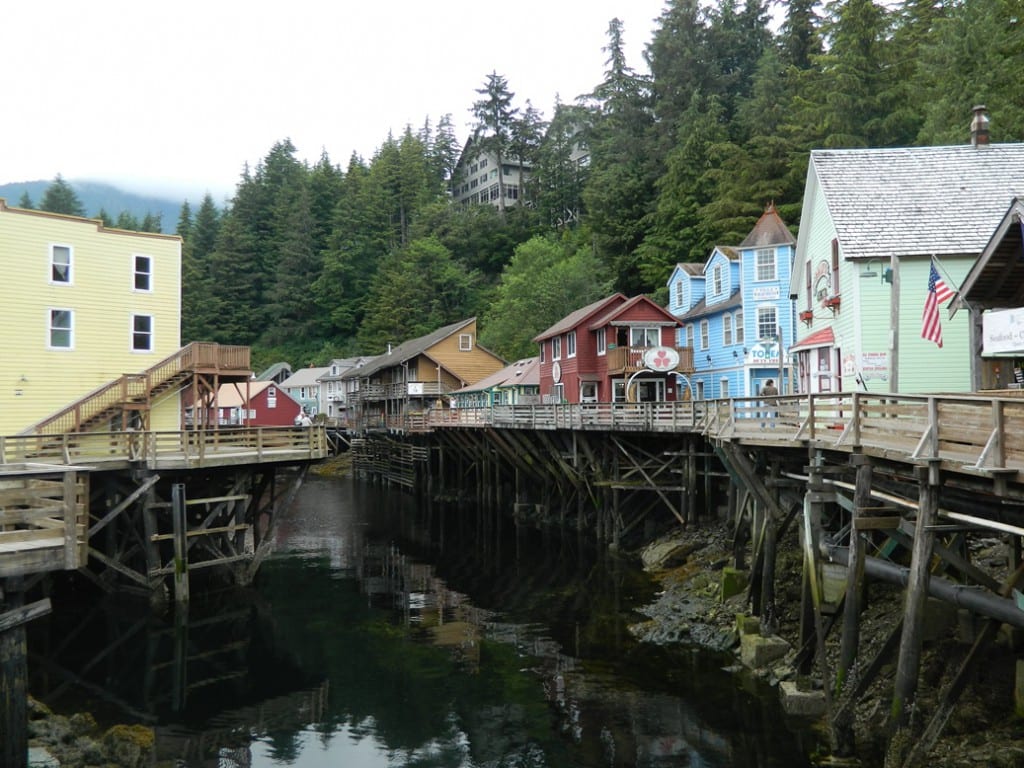 A man in Ketchikan is being charged with assault and robbery after he allegedly pointed a BB gun at two tourists and demanded money on Sunday afternoon.
Deputy Police Chief Eric Mattson said 42-year-old Merle Sanford was the person alleged to be pointing the gun on Creek Street downtown. The victims were two cruise ship passengers.
"They did not give up any money or possessions," Mattson said.
Mattson said the initial report, which came in around 3:45 p.m., didn't call the gun a BB gun. He said that was learned later.
One of the victims called the police.
"So one of the passengers is the one that actually walked to a different location, and then called the police," Mattson explained.
Sanford was arrested around 4:30 p.m. on Sunday afternoon. He was found at his home on Park Avenue.
He is being charged with two counts of first-degree robbery, one count of third-degree assault, and violation of conditions.
Editor's note: this story was updated to clarify that the crimes are alleged.
Raegan Miller is a Report for America corps member for KRBD. Your donation to match our RFA grant helps keep her writing stories like this one. Please consider making a tax-deductible contribution at KRBD.org/donate.