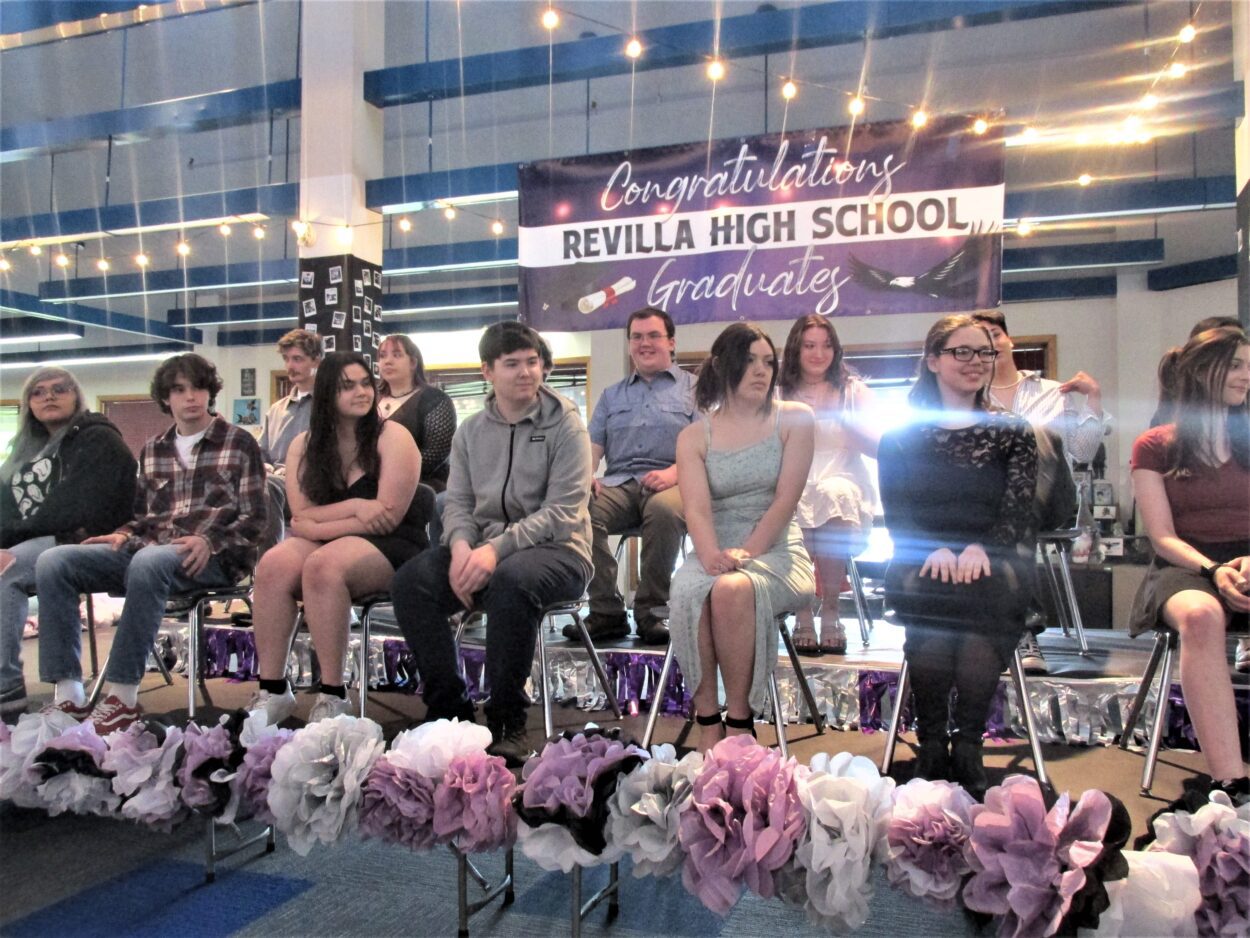 There was no Pomp and Circumstance, no formal caps and gowns, and no speeches or turning of tassels at the graduation celebration at Revilla Junior / Senior High School in Ketchikan. But , the seniors still earned their diplomas and moved on to the next chapter in their lives.
(cheering and applause)
It was a full house with standing room only as friends, family and well-wishers cheered on the Revilla High School Class of 2023.
Principal Kurt Lindemann kicked off the celebration by introducing the staff and teachers and then addressed the graduates, saying he's known some since they were in preschool. Lindemann acknowledged that each student came to Revilla for different reasons, but all had one thing in common.
"I think the thing that makes you all the same is that you've all overcome some pretty phenomenal obstacles that easily could have stopped you. I know for each and every one of you there have been days it would have been much easier to quit than it was to persevere and keep moving forward. And you kept moving forward. Every one of you. And I'm humbled by you," Lindemann said
Lindemann then handed out diplomas and two scholarships named for former Revilla principals. The first was the Doug Gregg Perseverance Scholarship. Lindemann says Gregg built Revilla into what it is today.
"Doug Gregg's done a phenomenal job for alternative education throughout the state of Alaska, was instrumental in forming the Alternative Schools Coalition, a lot of those things through the State of Alaska," Lindemann said. "The Doug Gregg Scholarship this year goes to David McCaskill." (applause)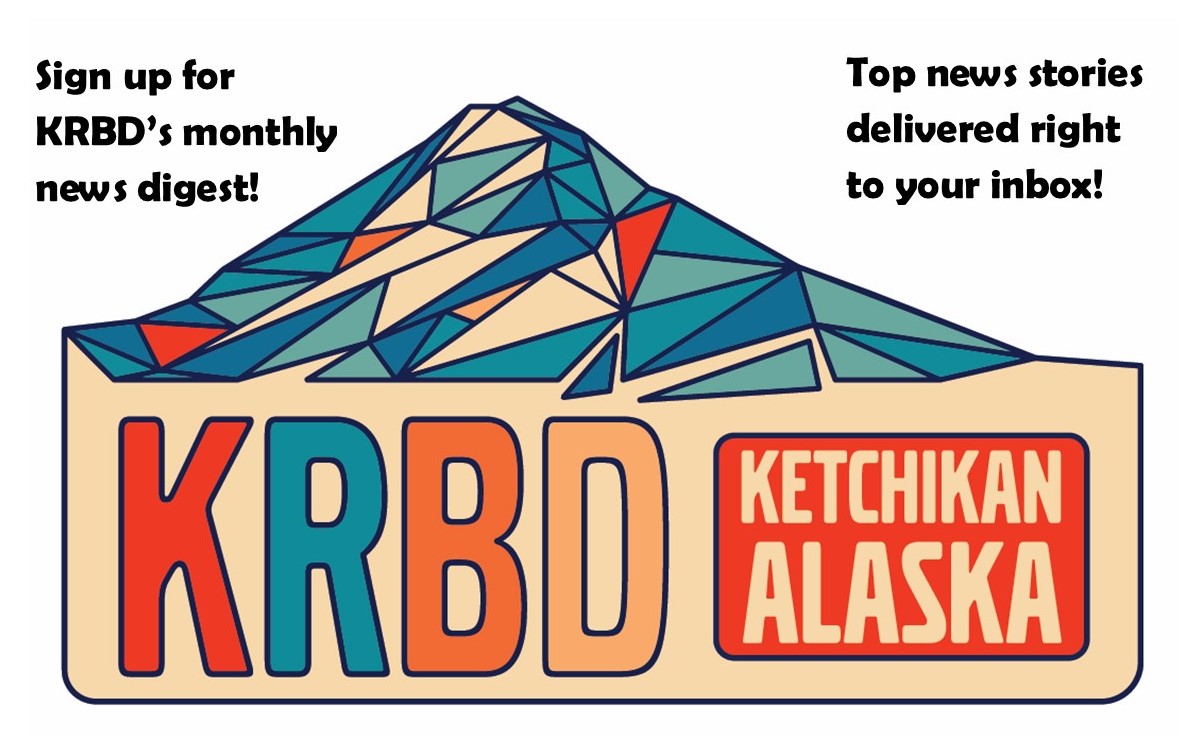 Lindemann then awarded the Charlie Jones Scholarship.
"Before Charlie, Revilla had no credibility. Charlie built that from the start when he came here to Revilla. He bought study carrels, that's because of Charlie. Some of the crazy things I do, are probably because of Charlie," Lindemann said. "So the Charlie Jones Determination Scholarship goes to Jericho Cobbs." (applause)
Graduates also had their turn to speak. Raymond Martinez kicked things off by thanking his teachers, staff, family and friends.
"There were days where I didn't want to come into school. I didn't want to do my work. It was just like, 'Why am I here?' But there are so many individuals that have pushed me to keep coming in. To keep doing my work. Especially when I didn't want to do it," Martinez said.
Senior Alanna Harrell thanked the Revilla staff.
"You kept bringing me in when I needed it and I just got fed up with all my own B.S. and started doing the work and you guys were really there for it," Harrell said. "(You) supported me when I needed it. Thank you." (Lindemann – "When did you finish? When Did you finish?) "Today." (applause)
After several more students spoke, the ceremony ended with the class standing as confetti cannons went off.
"I'd like to present the Revilla class of 2023." (applause)