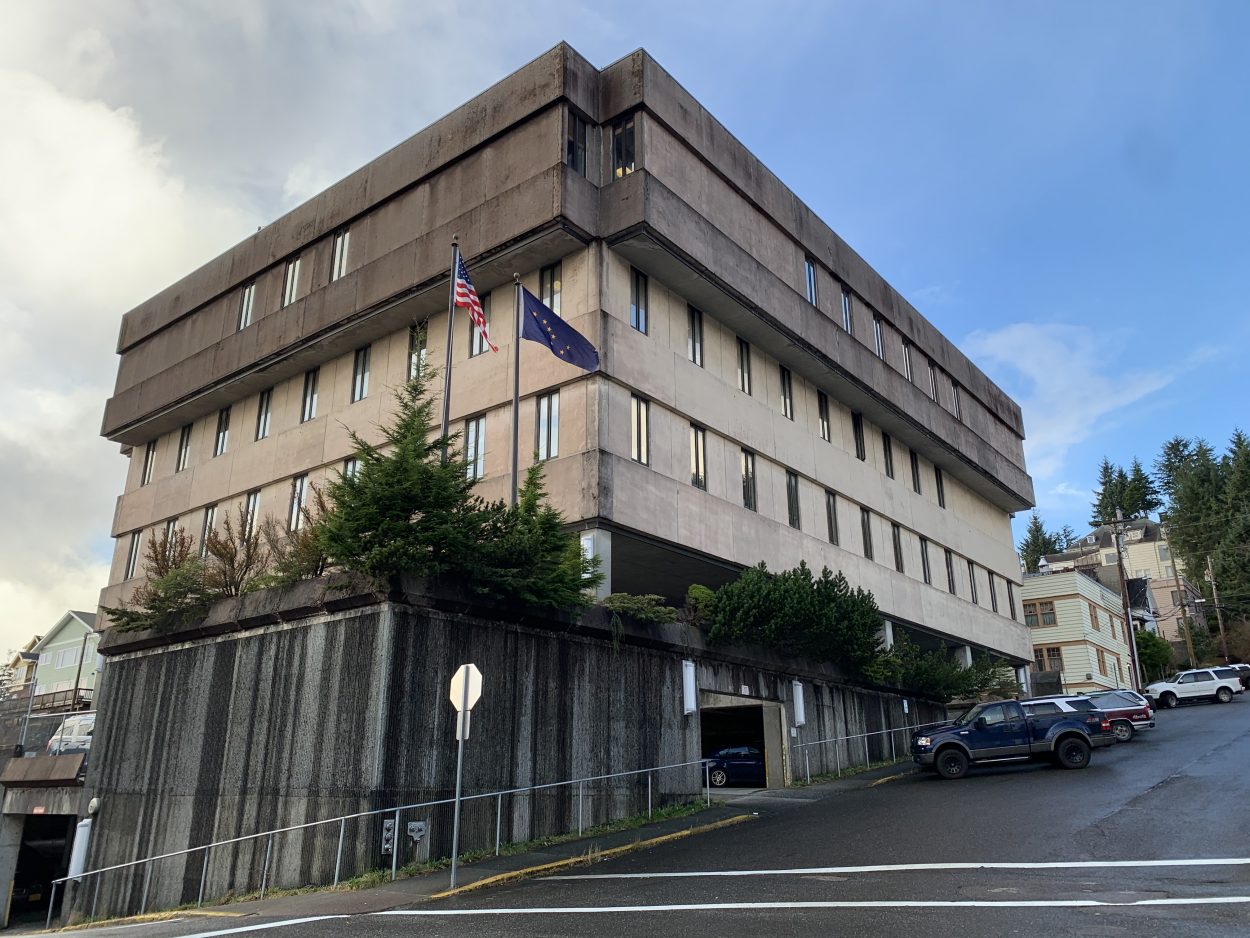 A man who held a leadership position in a Ketchikan church is facing 14 felony charges of sexual abuse of a minor. The man admitted his behavior to law enforcement. 
Note: This story could be triggering for some listeners as it contains details of sexual assault. But identifying details of the victim are intentionally left out as KRBD's policy is to not to identify victims of sexual assault.
A man who held a leadership position in a Ketchikan church is facing multiple felony counts of sexual assault of a minor. Seventy-one-year-old Dwight Chris John of Ketchikan faces 14 charges of first, second, and third-degree sexual abuse of a minor, and three related class C felony charges.
Alaska State Troopers say John sexually abused a minor when he visited the child's community on Prince of Wales Island, or when the child came to visit him in Ketchikan.
The victim, now a teenager, told their father that John had been sexually abusing them since the age of about nine. The father reported this to Alaska State Troopers.
The father told troopers that the most recent incident had been during this past Thanksgiving holiday.
In a forensic interview, the child told investigators that the abuse would often happen when John would read a bedtime story to the child, or was otherwise alone with them.
John corroborated "nearly all" of the claims during an interview with investigators. He said that the abuse began when the child was five or six. John also said that he did it because the victim wanted him to, and QUOTE, "it was all for" the child, and QUOTE "it wasn't for me."
During a phone call between John and the child's father — monitored by law enforcement — John "corroborated all of the events" that the child alleged, according to the documents.
The charging documents say that John is a church leader but did not name the church, although Clover Pass Community Church's website includes a photo of a man named Chris John on their "board of governors" page. The church did not immediately respond for requests for comment left via phone and email. John told the child's father that he almost decided not to take a church leadership position because of the alleged abuse. But he said he decided to because he felt God had forgiven him. A photo of the same man with the same name is listed online as a member of the Ketchikan Volunteer Rescue Squad's board of directors. A staff member also told KRBD that a Chris John recently resigned from their board of directors, but didn't want to comment further. Alaska State Troopers were unavailable for comment nor was the State's prosecuting attorney. An attorney for John is not listed in online court filings.
John appeared in Ketchikan Superior Court on Wednesday, and Judge Kristian Pickrell set a $500,000 appearance bond, with a 10% cash requirement, and a $250,000 performance bond.
His next court appearance is set for June 16.
KRBD updated the online version of this story to make some details more vague, for the minor's privacy.
Raegan Miller is a Report for America corps member for KRBD. Your donation to match our RFA grant helps keep her writing stories like this one. Please consider making a tax-deductible contribution at KRBD.org/donate.