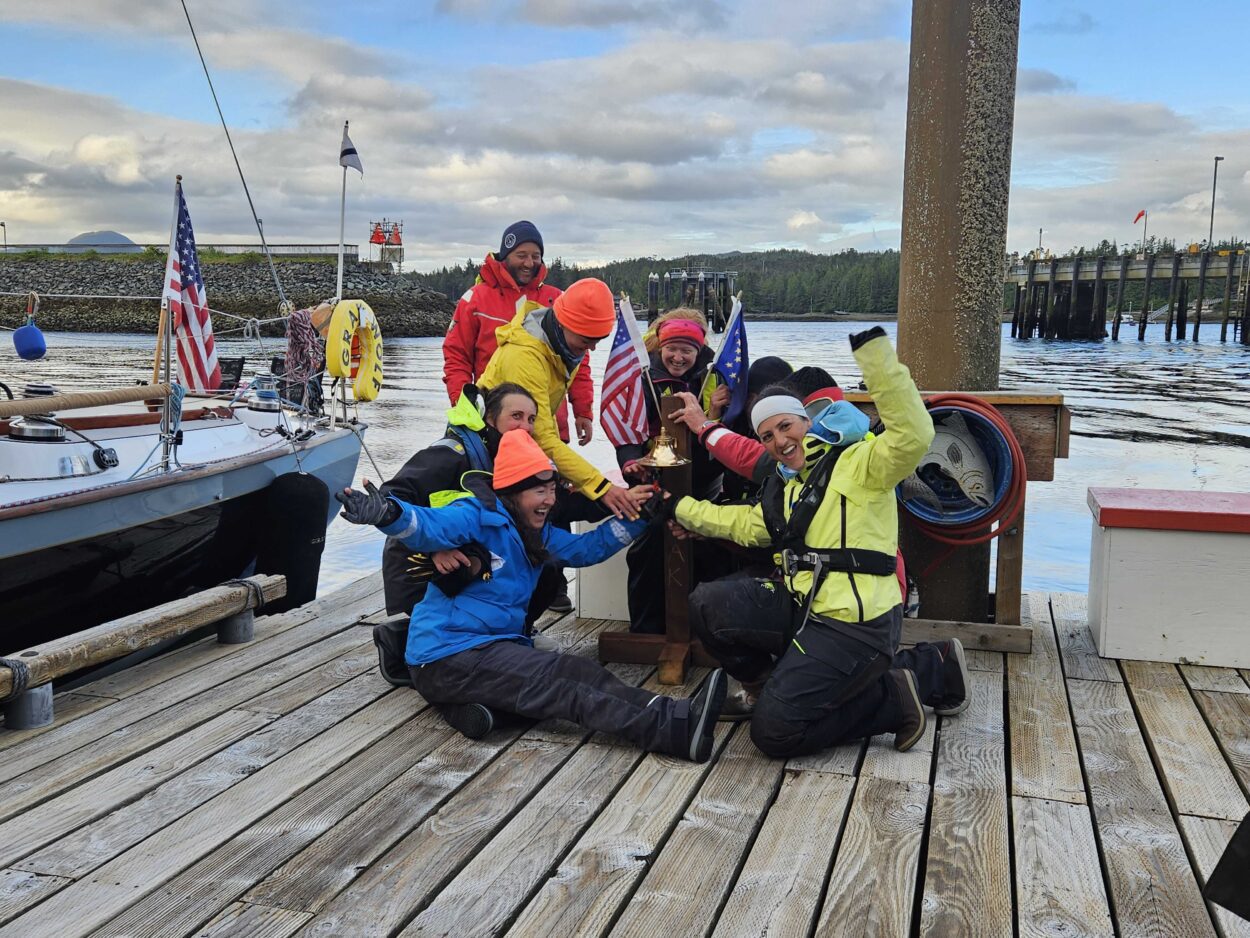 The first place finishers in the Race to Alaska sailed into Ketchikan early Wednesday morning, after five days and 18 hours on the water. KRBD watched from the dock as they rang the finishing bell, and has this report. 
We Brake For Whales' eight-person crew stumbled off the boat just before 6 a.m. with linked arms, murmuring about cookie dough and reminiscing about all the whales they saw. They jumped, hugged and popped open a bottle of champagne — and a few cans of beer, and a box of cinnamon rolls.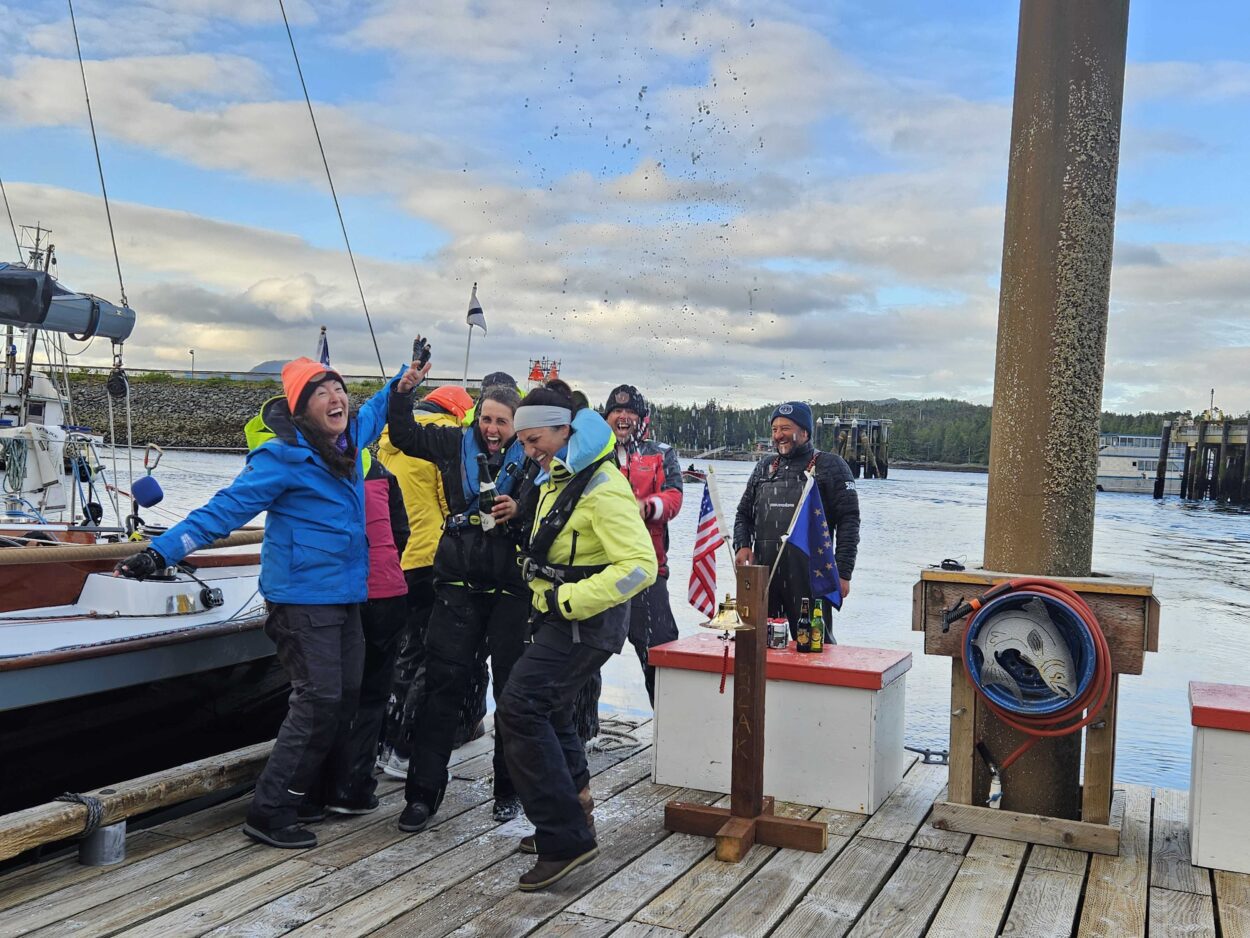 We Brake For Whales was the first team to cross the finish line in the storied race that takes competitors from Port Townsend, Washington through Victoria, British Columbia and finally, to Ketchikan. 
A small welcome party was waiting for the team with questions — especially about their time near Dixon Entrance, where it was windy with some rough chop. Weather can be a problem when the major rule of the race is no motors. 
The team worked with little sleep in the final leg of the journey. They reported gusts around 30 miles an hour the day before they sailed into Ketchikan.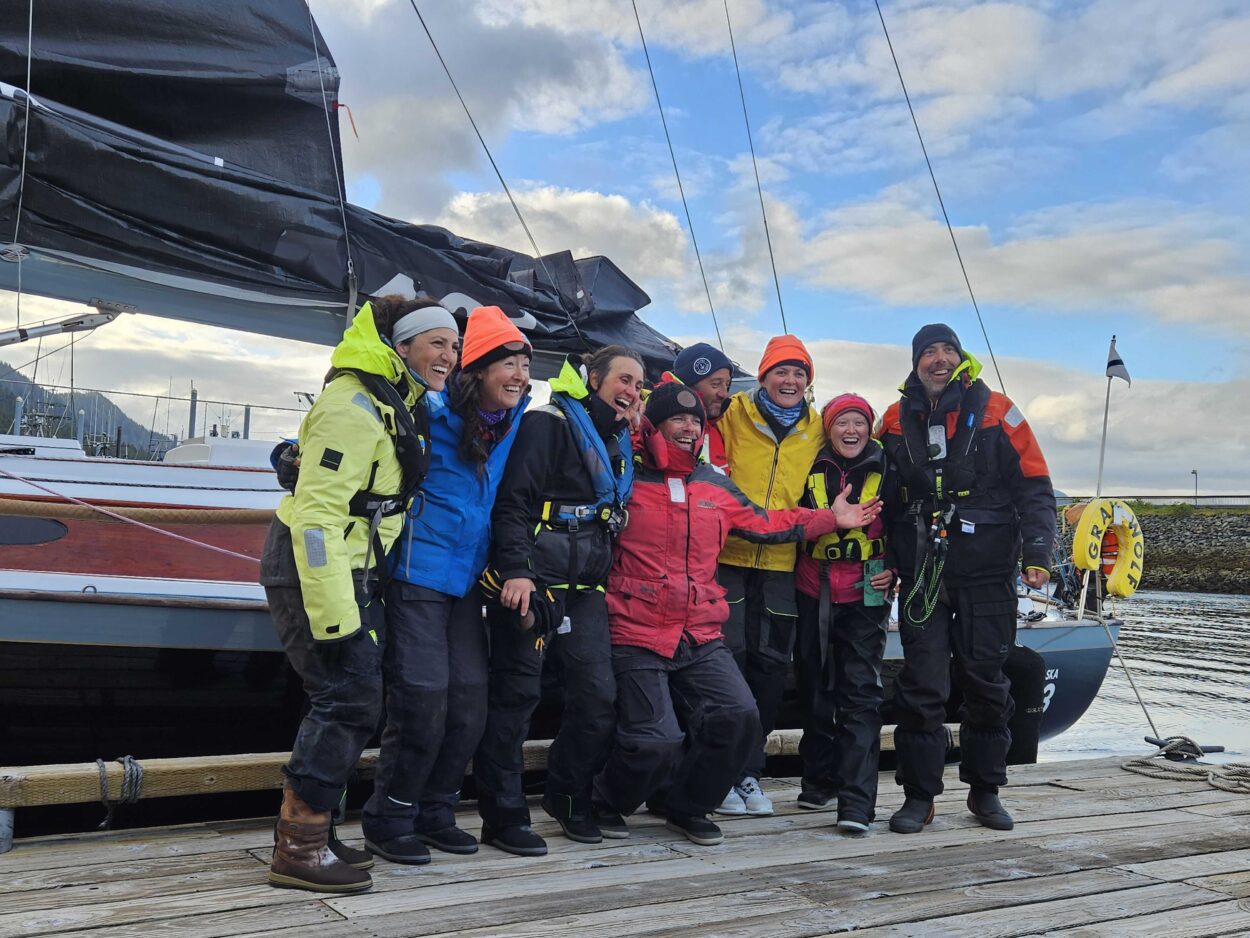 This was team member Maisie Bryant's second race. She said there's just something about the weirdest human-powered boat race in Alaska.
"I enjoy it. I like the adventure," she said. " It's beautiful. It like, disconnects you from society a little bit. Just makes it simpler."
Bryant said the crew had no problems sailing together. 
"We all had great personalities — super positive, they kept it different," Bryant said. "You know, and if someone needed a nap, we always had an extra person and we were able to keep the boats somewhat organized and the food coming through."
They might not have slept during the last 24 hours of the race, but they did eat.
"We actually pre-cooked and froze dinners," she explained. "And then for breakfast, we pre-made some burritos. We had some oatmeal, and lunch was kind of like grab-and-go sandwiches. So we ate so well, plus our cookies. Can't forget the cookies."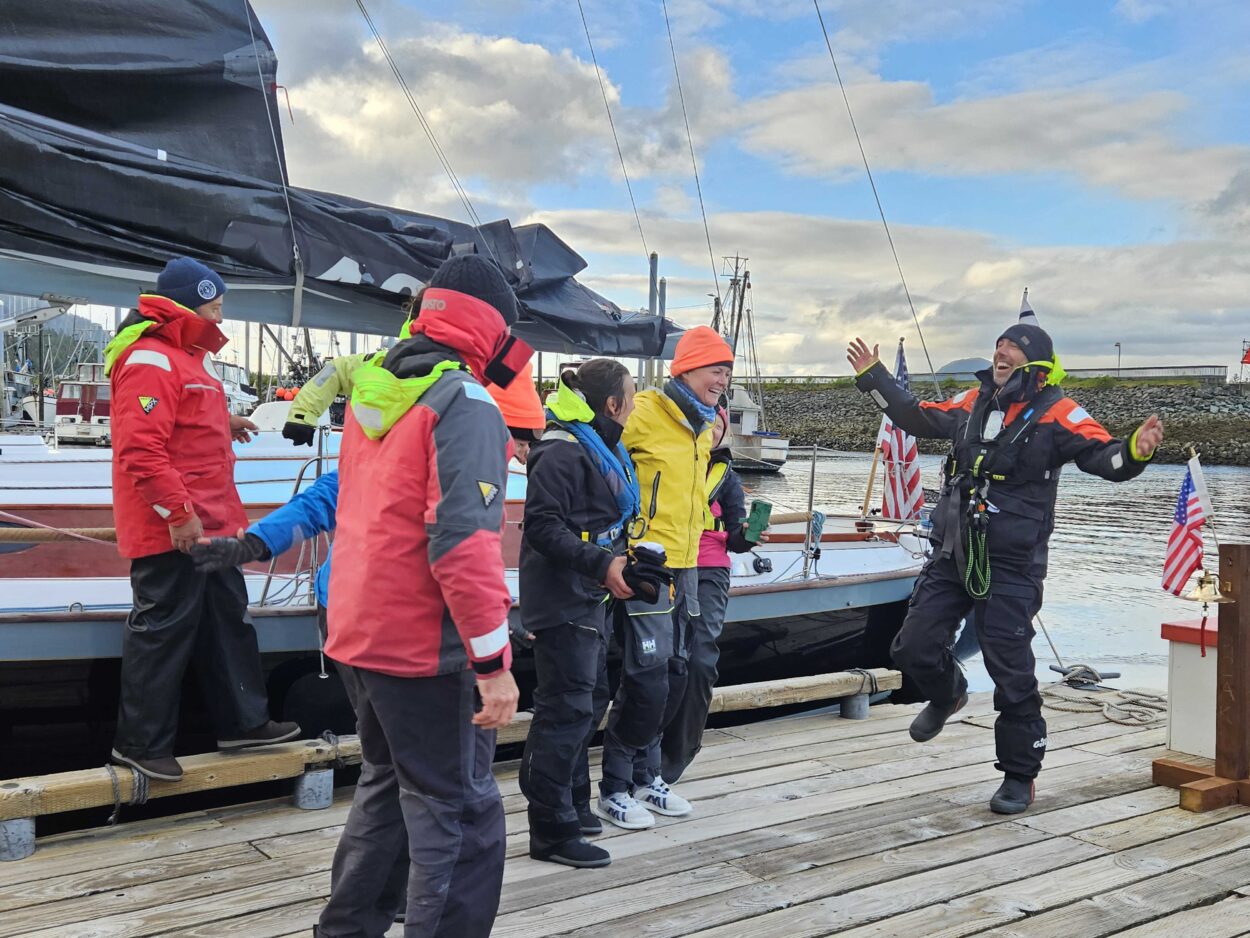 Nikki Henderson, who hails from the United Kingdom, is another returner. She said she did it again for the adventure. 
"The race has like an amazing balance of adventure and kind of community," she said. "And like this sense of freedom and curiosity — of not just the world but also like human, humankind I guess, and humanity, and the limits to what you can do, and I think like when you're feeling like life's not super smooth, it's good to get yourself into that environment because it's so empowering, I think, to do something like that."
And, Henderson said the boat really lived up to its name — the crew saw a ton of whales and watched them bubble feed for a long time.
"It was like being on David Attenborough or something," she joked.
As the first place team, We Brake For Whales gets the glory and $10,000 but not the treasured steak knives. That's up for grabs by whichever team makes it in next — as of Wednesday, team Budgie Smugglers was the next boat due in.
The team's full roster included co-captains Jeanne Goussev and Evgeniy Goussev, Maise Bryant, Remy Lang, Andy Kleitsch, Lindsey Lind, John Guillote and Nikki Henderson. They were racing in a custom Lyman Morse 40.
Raegan Miller is a Report for America corps member for KRBD. Your donation to match our RFA grant helps keep her writing stories like this one. Please consider making a tax-deductible contribution at KRBD.org/donate.