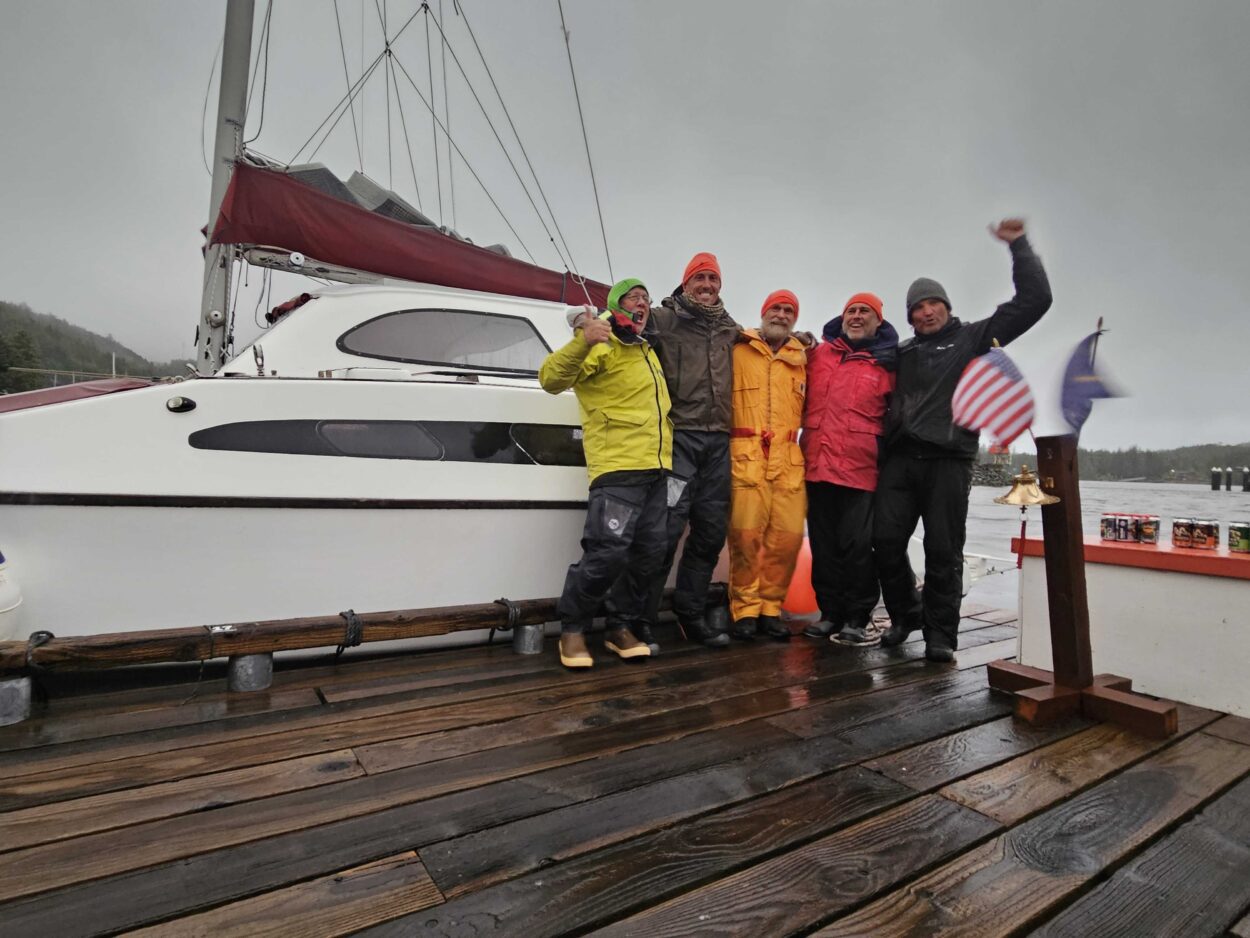 They might not have won $10,000, but they sealed the deal on the most coveted steak knives out there. Team Budgie Smugglers was the second team to cross the Race to Alaska finish line, arriving in Ketchikan around 9 p.m. Thursday. 
It was a rough day as the five-person team battled their way to the dock. Crew member Tom Bohanon says they mostly stuck to inside waters. He said he didn't know of any teams that chose to take the outside waters, because of the rough forecast.
"The nights were by far the hardest," he explained. "We got becalmed a lot at night, and had to use our pedal drives and oars to just keep moving at a really slow pace, which is discouraging at night when you're trying to get up to a light on a point. And then three hours later, you're still trying to get out to the light."
Jon Hodges gave some advice to race hopefuls.
"You'd have to bring your A-game," he said. "Yeah, absolutely. It's one of the more serious events I've ever been involved in."
The entire crew included Hodges, Bohanon, Graham Shaw, Dave Becker and Dan Melaugh. 
The first-place finishers, We Brake for Whales, made it to Ketchikan just before 6 a.m. Wednesday. Three more teams chased each other to the finish line before Friday afternoon. Team Pestou took third place, Team Dacron and Denim came in fourth, and Team Unfinished Business claimed fifth place.