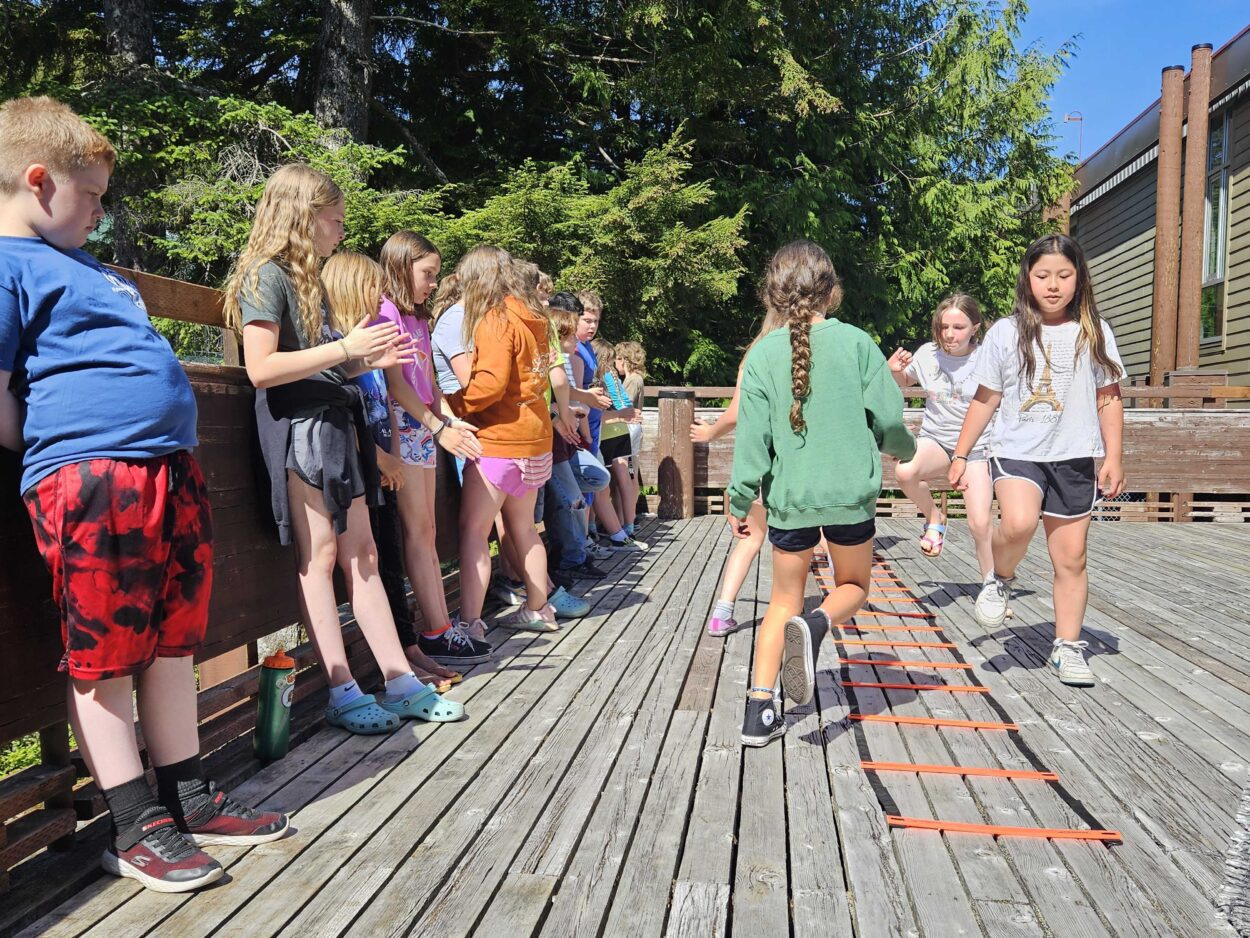 Ketchikan summer campers are spending time each week learning about Filipino culture. KRBD stopped by camp on Tuesday to watch the kids practice their traditional dance steps in the sunshine. 
Dozens of feet clad in flip-flops, Crocs and sneakers pounded the wooden deck of Ketchikan Charter School. Kids clapped out a beat for their friends as they weaved their steps across the pattern on the floor.
It's the type of day many in Ketchikan would call a scorcher, and the kids who signed up for the Ketchikan Gateway Borough Recreation Center's summer camp are having some fun in the sun.
For weeks, they've been learning the traditional Filipino dance Tinikling. Alma Manabat Parker is the health equity coordinator at the Ketchikan Wellness Coalition. She's also the director of Magsayawan Ketchikan, a project under the coalition's "Strengthening Cultural Unity" task force. She's been coaching the campers through various moves.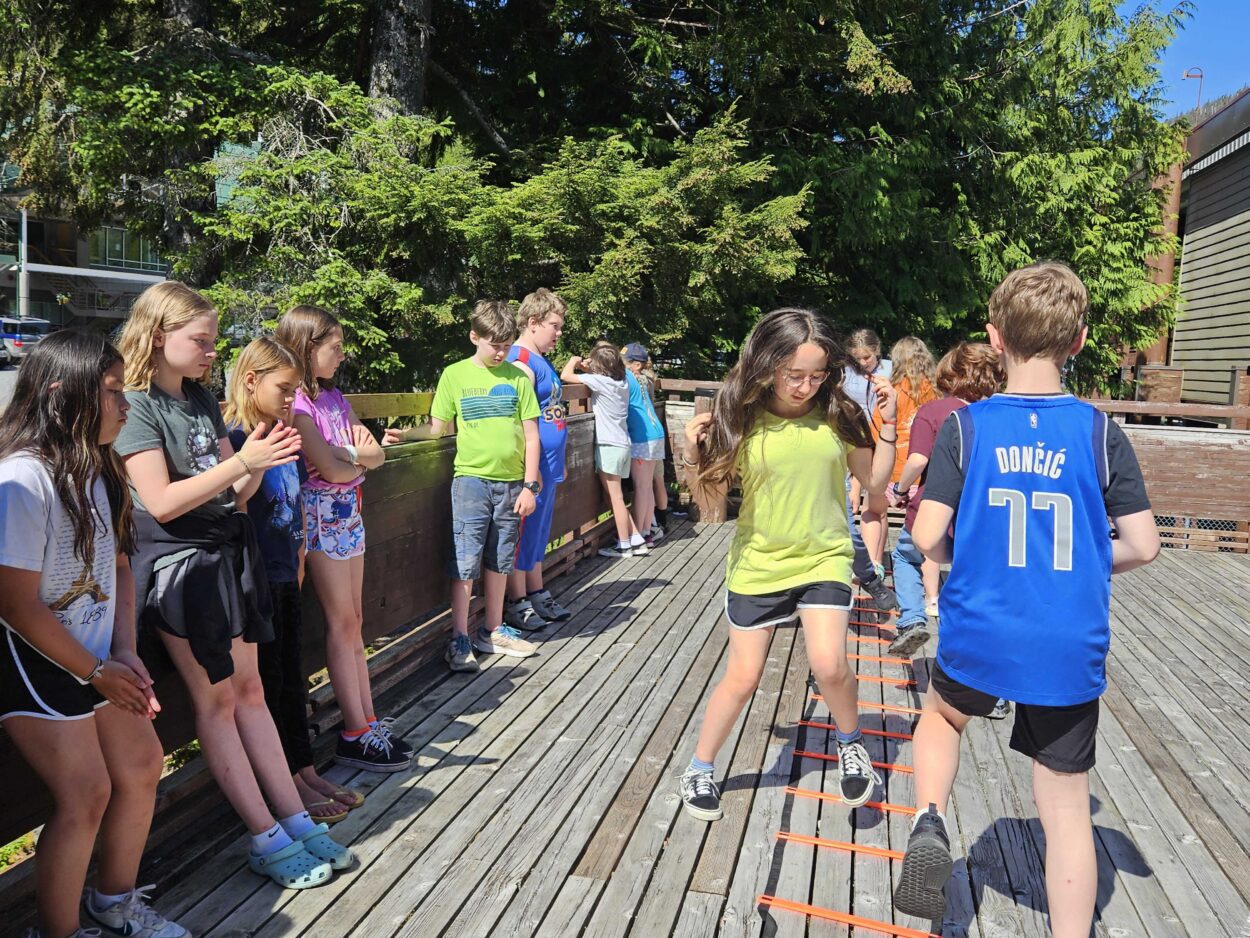 They've been building their skills each week. Makena Johansen is one of the camp's lead counselors. She said these sessions are a regular part of camp, Monday through Thursday. Each day is for a different group to participate in the cultural lessons. Campers range in age from preschoolers to late elementary schoolers.
"It's been great to see them, just  they all have fun during culture, and they're always coming back and saying, 'Oh my gosh, we did this today. And this was so much fun,' and they love doing the dancing portion of it," she said. "And then like they'll go down to recess and practice it down there and then just talking about it until the next week, and they get to do it."
And it's more than the dancing, too. There's stories and music, and the kids are learning to count in Tagalog. The lessons are funded by the Alaska State Council on the Arts.
Ruby Kummer will be a fourth-grader when school starts back up. She said she's enjoying the weekly visits.
"Well, it's just when you get good at it, you can just not even have to — you can just go unconsciousness — and just go and just follow your steps," Kummer said.
Kummer said she's not a dancer, but she's still finding joy in the lessons.
"It inspires me a lot, though," she added.
Another camper, Lia Estroti, said she's been learning about the history of the Philippines, and about the country's culture.
"They're very authentic and they love to dance," she said.
Next week, students will start practicing with the bamboo sticks that play a big role in the traditional dance. But for now, they're putting it all together.