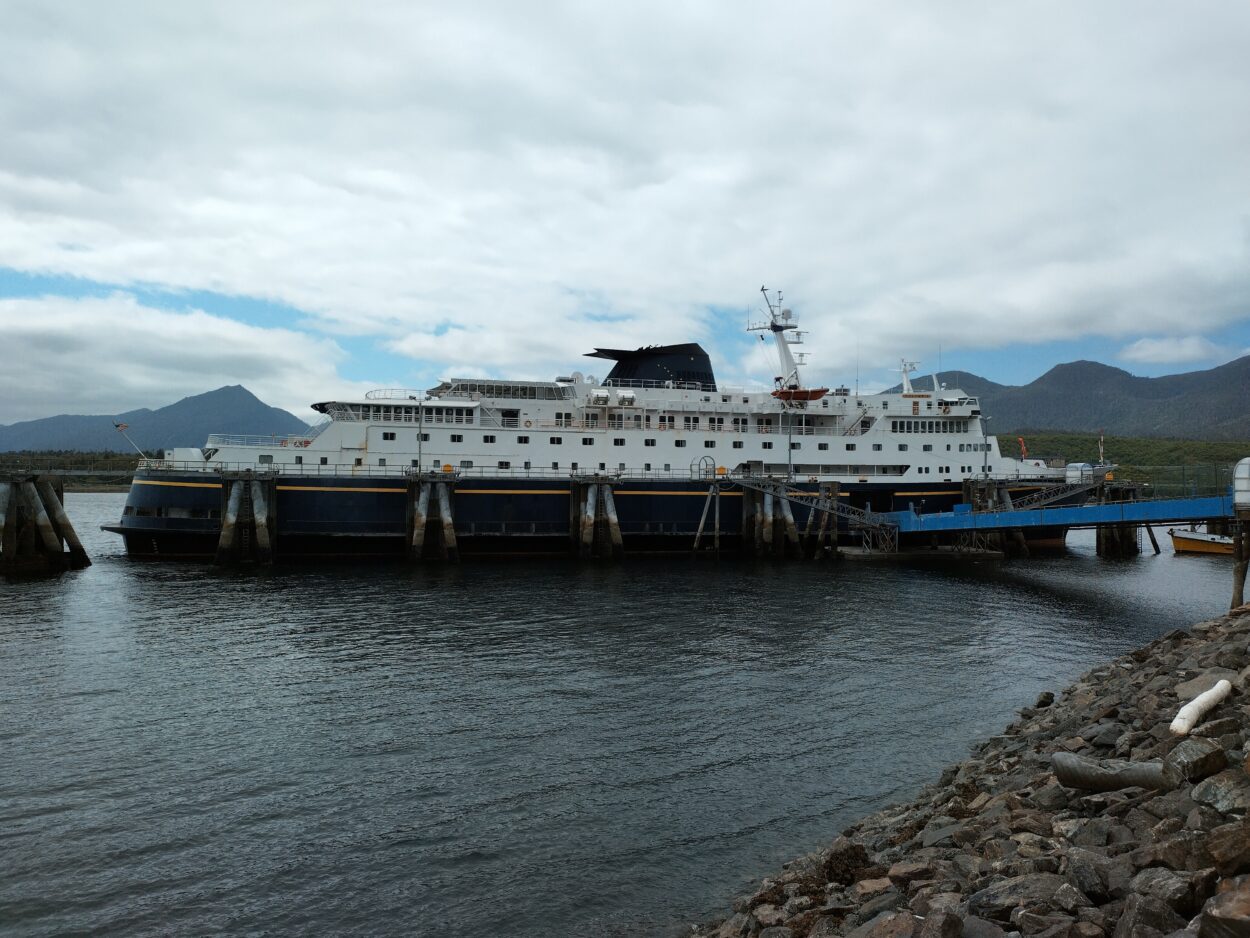 UPDATE: Friday, June 23
DOT Spokesperson, Sam Dapcevich, gave an update via email on the Columbia repairs:
"Vigor removed the leaky valve manifold and are fabricating a new one. They are on schedule for installation and testing on Monday, June 26. Divers inspected the bow thruster and no blockages or obstructions were located. The bow thruster issue required consulting its UK-based manufacturer, and was narrowed down to a sensor called a potentiometer. The sensor is functional, but due to loose clamps, it had rotated approximately 90 degrees, causing a fault. The sensor is being repositioned and they'll test the bow thruster today."
———————————-
The 50-year-old state ferry Columbia is out of service for at least a week for two maintenance issues—a bow thruster problem and leaking pipes. The ferry was scheduled to sail through Southeast Alaska and south to Washington state all summer. Now, it's in the Vigor shipyard in Ketchikan until at least June 28.
"The Coast Guard was on board the vessel, they inspected it," said Sam Dapcevich, spokesperson for the state Department of Transportation. "We make sure that our vessels are safe to operate. So that's the focus right now."
The Columbia is the largest of the state's mainline ferries. It stretches 418 feet and can carry nearly 500 passengers. Last week, the crew noticed leaks in pipes that carry salt water for the fire suppression system. Dapcevich said that's been an ongoing issue with the old ship.
"They would fix one section but then locate it in another section," he said. "So the permanent repairs that were made are good, but we found more rust in a couple other areas or more corrosion."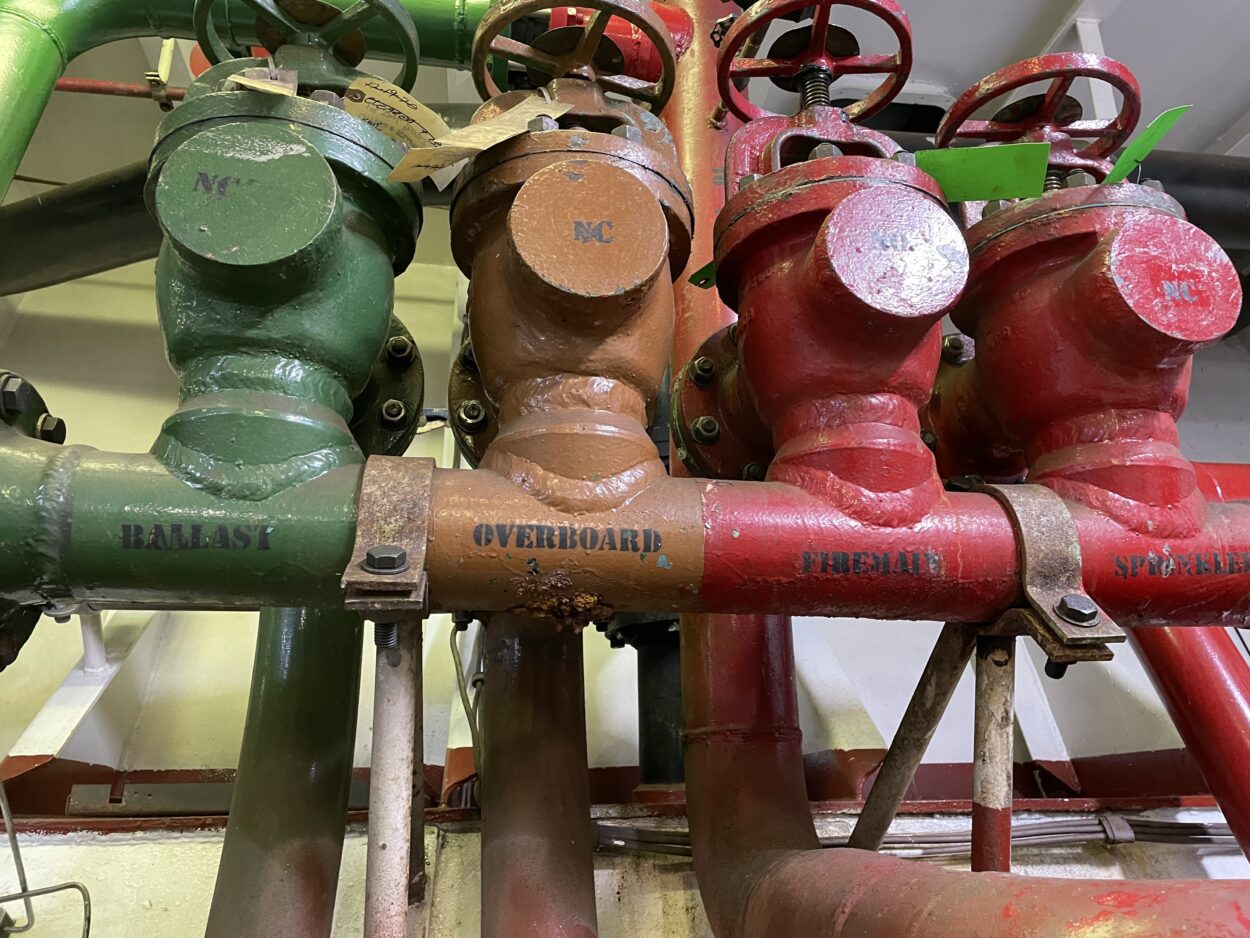 Then, while the Columbia was in Skagway on June 19, workers noticed one of the bow thrusters having issues. The part is needed for guiding the large vessel while docking. Ferry system managers decided to send the Columbia from Skagway to the Ketchikan boatyard with no passengers on board. Some passengers in Skagway were able to take another ferry – the Hubbard – to Haines or Juneau. Others had their trips canceled.
All Columbia sailings through June 27 are canceled. Dapcevich said before the ferry can sail through international waters on its way south, the fire main pipes must be tested for pressure. After repairs, the ferry is scheduled to resume sailing to Bellingham, Washington on June 28.
This week, Governor Mike Dunleavy vetoed $10 million in Alaska Marine Highway money from the operating budget that the Legislature approved. Dapcevich said the veto isn't short-changing the ferry service. He said it was contingency money in case new federal funding came in low.
"That veto was done so that they wouldn't tie up general funds on an unneeded contingency," he said.
Dapcevich said if the expected federal funding doesn't come through, the state could use money from passenger fares to make up the difference.