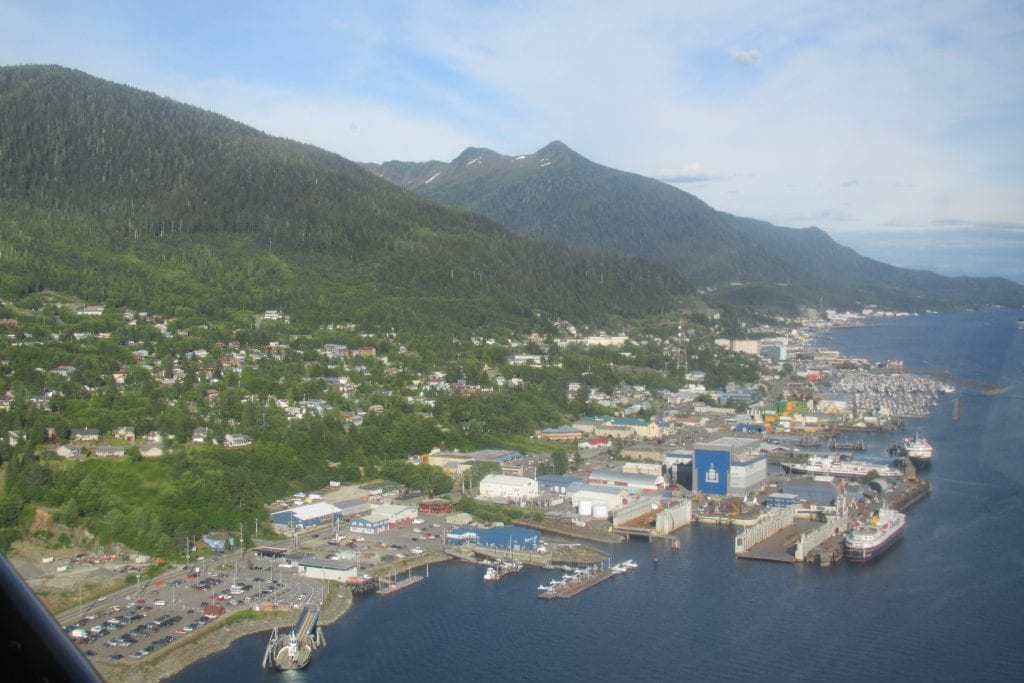 Alaskans in Southeast might want to slip off their Xtratufs and find some shade this weekend. The National Weather Service has issued a special weather statement for heat in the region. And it comes just a few days after what scientists are unofficially calling the hottest day on record for the world.
Edward Liske, a meteorologist with the National Weather Service's Juneau office, said people will be feeling the heat. He said to expect temperatures hovering around 80 degrees through Friday and into Saturday.
"And then (a) little bit cooler towards Saturday, probably mid 70s," Liske said. "And then we're going down, then we're cooling down as we get into Sunday and Monday, but we're still going to be around 70 for those time periods."
The Southern Southeast area and the inside channels will get the bulk of the heat through the weekend, but some outside channels will also see warmer weather than usual.
Prince of Wales Island and Ketchikan are expected to reach highs around or just above 80. Petersburg could see temperatures in the mid 70s to 80, while Wrangell is expected to hover in the high 70s. Juneau is also expected to see temperatures stay in the mid- to upper 70s. Sitka's forecast is a bit cooler with temperatures in the upper 60s through the weekend.
It's warmer than usual, but Liske said it's not supposed to break records in Ketchikan. Temperatures would have to top 88 degrees on Friday, 87 on Saturday and 80 on Sunday.
Those records were set in 1923, 1975 and 1953 respectively, according to Liske.
Liske explained what's causing the hot conditions in the southern panhandle.
"We got a ridge of high pressure just to our west, that's keeping us with offshore flow," Liske said. "So that's why we have the clear of clouds and sunny conditions, and that usually gives us the warmer temperatures that we have during the summertime months."
Liske offered some advice for staying cool this weekend — drink lots of water and limit your outdoor exercise.
"If you're feeling hot, get feeling warm, get inside somewhere cool," he noted. "Get in the shade."
Temperatures are supposed to dip back down next week.
Editor's note: this story has been updated to correct the record-breaking temperature for Friday.
Raegan Miller is a Report for America corps member for KRBD. Your donation to match our RFA grant helps keep her writing stories like this one. Please consider making a tax-deductible contribution at KRBD.org/donate.