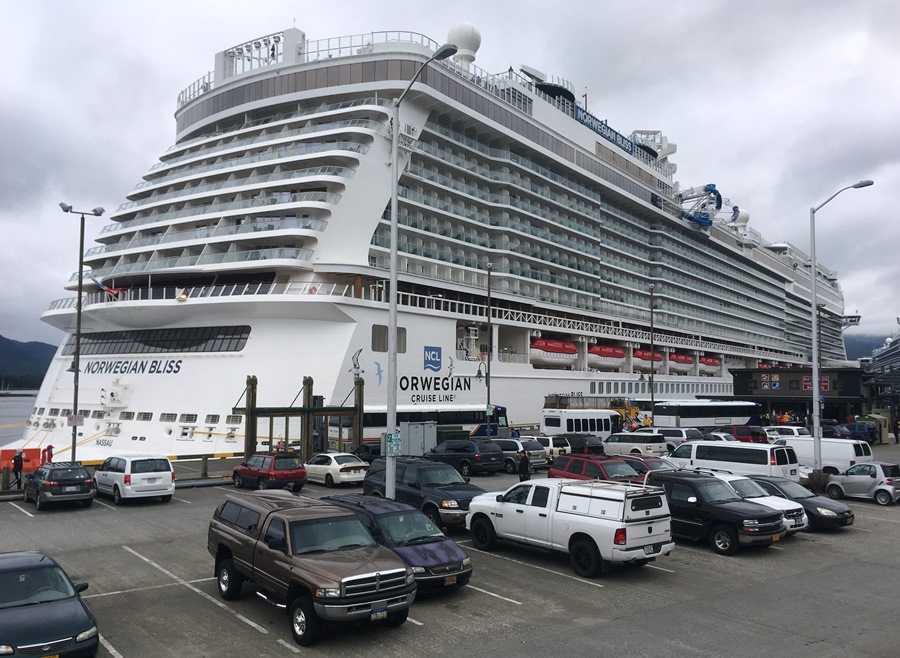 Ketchikan's borough assembly will consider adopting the town's new tourism strategy plan at its Monday meeting.
The Ketchikan Tourism Strategy plan is a 92-page document that lays out goals for the next five years. It prioritizes managing the flow of visitors and traffic congestion, addressing housing and labor shortages, marketing Ketchikan as a year-round destination, and monitoring how tourism affects the town overall. Over the years, the plan would see updates to signage to direct visitors more quickly through the downtown core, a transportation plan, new bus services and even a bike rental program. There would also be a new housing task force and a new housing coordinator position. Changes to the cruise ship berths are also outlined, along with other task forces and monitoring programs.
The plan was based on numerous workshops, meetings and work sessions over the past few months.
More than 1,000 Ketchikan residents took a survey that helped to guide the plan's goals. About 64% of them reported they didn't feel heard by their town when it comes to how tourism affects their daily lives. Nearly 70% felt like locals don't have enough of a say in how tourism looks in Ketchikan.
Many residents who took the survey say that there's just too many people visiting every day. More than half — 54% — reported that the number of visitors negatively impacts their lives, while nine out of ten said they feel like the visitors create traffic problems and around 62% think their recreational options are limited in the summer months.
Altogether, 97% of people surveyed say they simply want fewer visitors in town. A cruise ship calendar from the local visitor's bureau showed that more than 70,000 visitors were predicted for this past week alone.
The plan's final draft is up for adoption, and staff would be able to begin working on the goals outlined.
Ketchikan's Borough Assembly is scheduled to meet at 5:30 p.m. Monday in the White Cliff Building. The meeting in assembly chambers is live streamed on local cable channels and the borough's website. Members of the public can speak to the assembly during public hearings and at the beginning of the meeting.