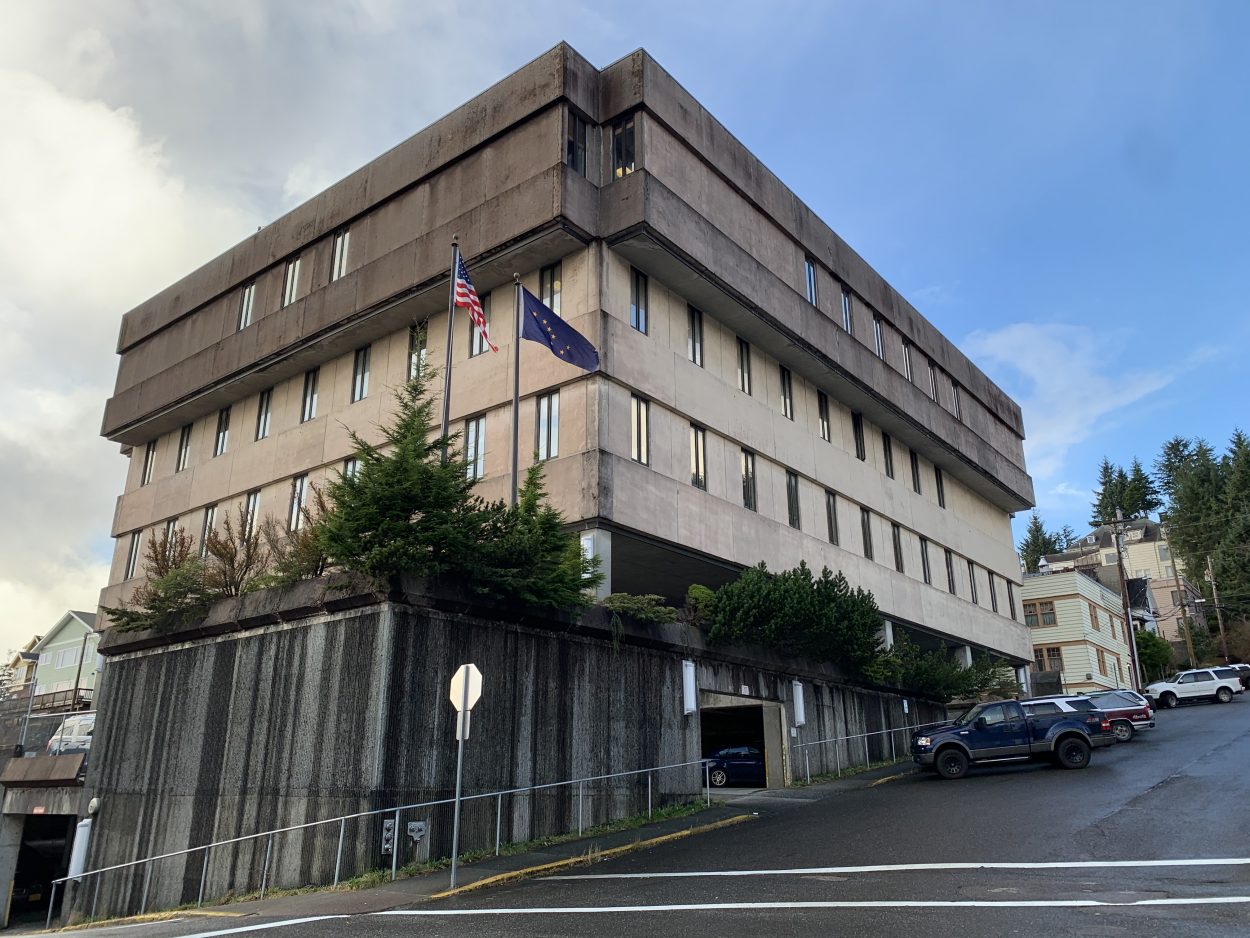 A warning that some listeners may find this story disturbing – it contains descriptions of violence and will last approximately one minute and six seconds.
A 33-year-old man was indicted by a Ketchikan grand jury Thursday on charges of attempted murder, kidnapping and assault. The charges stem from incidents last Friday afternoon when law enforcement officers say Nathan Ta'ala beat, kidnapped, and threatened to cut another man's throat.
Lt. Nick Zito with the Troopers said he witnessed the victim running down a main road north of Ketchikan. He was near the 4000 block of on North Tongass Highway, bloodied with duct-taped hands and was getting in the way of traffic.
The man was wearing a bloody shirt with visible wounds and told the trooper that Nathan Ta'ala was trying to kill him. The man said Ta'ala had hit him in the head with a splitting maul, drug him by the neck with a ratchet strap, and threatened to cut his throat with a butcher knife. He said Ta'ala cut his head with the knife.
He said Ta'ala then covered his head with a hood, taped his hands together and forced him in his car. The man was able to escape the vehicle and ran through traffic until troopers found him.
The statement says that the victim "looked to his left and he was able to exit the vehicle and escape." The statement also says that the victim had been trying to escape from Ta'ala for around 45 minutes.
Troopers and Ketchikan Police officers observed wounds that aligned with the victim's statements. Ketchikan Police Department officer Kevin Manabat also noted that the victim was bleeding from his head, and had a swollen neck caked with blood.
Ta'ala was indicted on one count of attempted murder, one count of third-degree assault, two counts of second-degree assault and one count of kidnapping.
He is being represented by attorney Deborah Macaulay, who did not return a phone call on Friday.