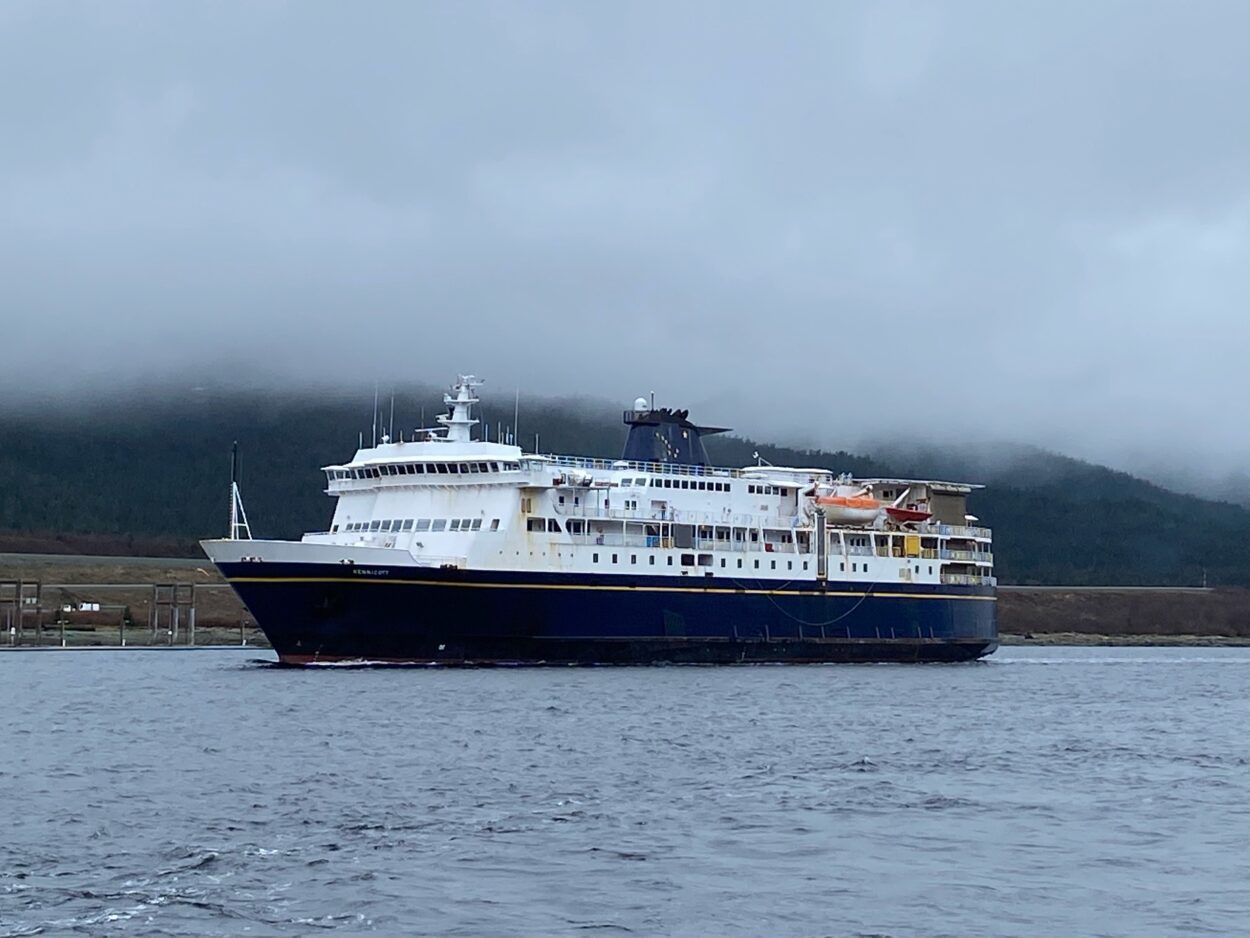 Staffing remains a huge problem for the Alaska Marine Highway System. That was the message from the new director, Craig Tornga during a meeting July 14 with the ferry system's statewide board.
"Crewing. That's our biggest, biggest pain we have right now," Torna said. "It's just a daily challenge."
Tornga says the crew shortage affects how many ferries can run this summer. Six of the system's nine ferries are operating. There is not enough crew to run the Kennicott, one of the state's largest ferries, and other ferries are at risk of getting tied up.
"The only reason we still have six vessels operating is the willingness of the crews to work over," Tornga said. "We're at risk of shutting the Hubbard down on this next week because we can't get another keep licensed engineer on board."
The Hubbard is a newly built day ferry that runs the Lynn Canal connecting Skagway, Haines, and Juneau. It's running this week despite Tornga's comments.
The ferry system needs over 800 workers, both on and offshore, to run its fleet efficiently. Tornga says entry-level positions on the water are fully staffed. But they are short by nearly sixty higher-level positions that require licenses, like those that steer the boat in the wheelhouse and work in the engine rooms.
Hiring new ferry workers is a complicated process and can take months. There is a shortage of marine workers worldwide – the demand is outpacing supply. But Alaska has its own specific problems, including short-staffing on shore. Tornga says administrative vacancies are causing payroll issues for ferry workers every day. And that's leading to a bad reputation when recruiting new workers. Tornga says rumors are:
"Don't take the job with the Alaska ferries, you won't get paid," he said.
He says the state's Department of Transportation plans to assume the ferry system's payroll responsibilities, which will help.
DOT spokesperson, Sam Dapcevich says that transfer has been ongoing since earlier this year. He says they are training in-house staff and plan to have the new payroll system up and running in the coming months.
[Editor's note: this story has been updated to clarify that Tornga's payroll comments were emphasizing rumors he had heard.]