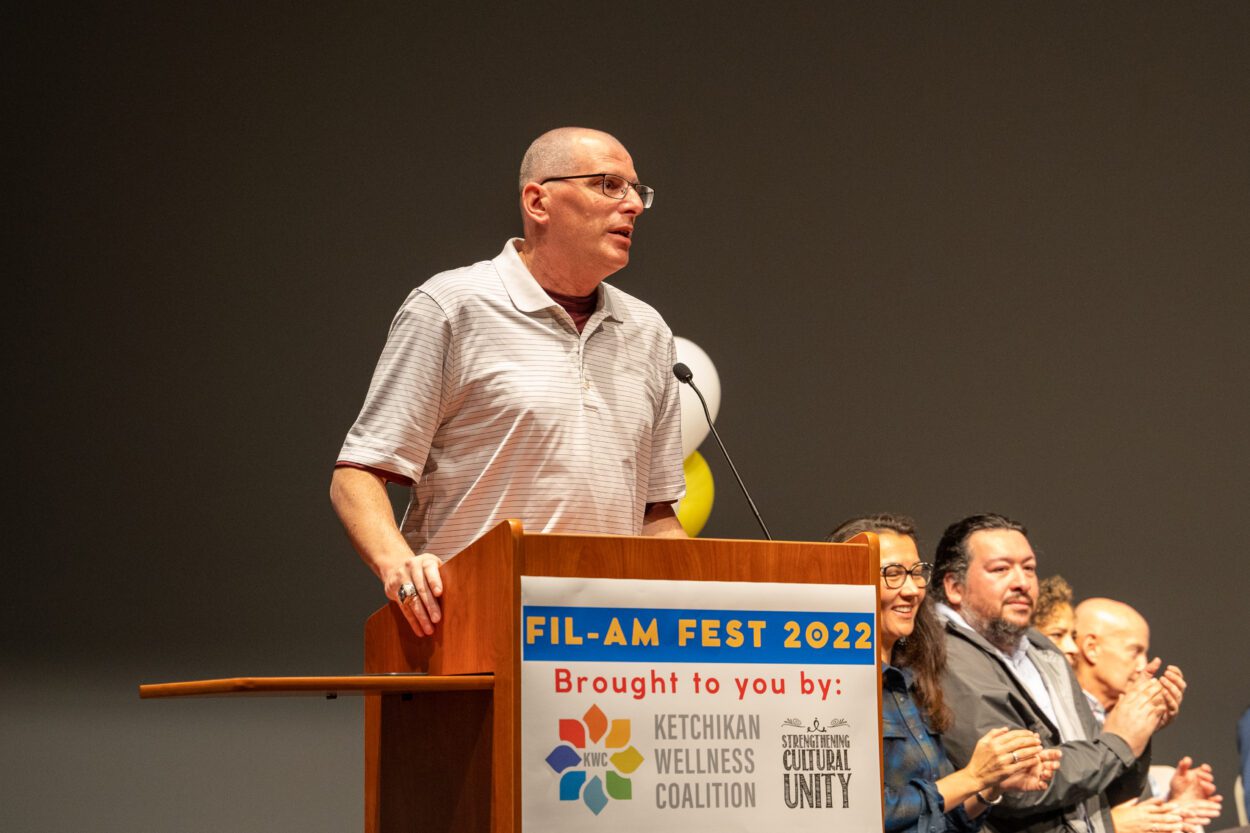 School starts in Ketchikan on August 30.
The Ketchikan Gateway Borough School District, which serves eight public schools, expects enrollment to be about 2,050 students.
It will be Michael Robbins' second year as superintendent. Before Ketchikan, Robbins was the principal of schools in two remote communities in Southwest Alaska — Toksook Bay and Quinhagak.
He spoke with CoastAlaska's Angela Denning about the coming school year. He says he's excited about adding two mental health counselors to the district's staff.
Interview:
Robbins: So this past year, we were awarded a grant that we partnered with WISH — Women in Safe Homes in Ketchikan — to provide mental health services and trauma-engaged practices for our students. Last year, we had one social worker, we're expanding that program to two more. We're going to have mental health counselors, will have three of those. And then we actually have a director of student supports that provides a district-wide in-service for our staff. And we're really looking forward to that. I think that it's going to make a great impact on our kids and eventually help them academically, because they have a place in school, that they can go and talk about their concerns. And then I think that that's really going to help our kids.
Denning: Okay, so this would be through grant funding?
Robbins: Yes, the SAMSA mental health grant.
Denning: So how does other funding look for this school district? We know that the Governor vetoed some per-student funding, the base student allocation funding, that had been approved by the Alaska Legislature. Is that going to affect your school district?
Robbins: This year, what we did during the budget process for fiscal year '24, was to make sure that we had right-sized our district and I believe we did a really good job of that. I think that anytime you have a cut in educational funding, it's going to impact what we can do as a school district. And particularly when it comes to the base student allocation. It makes it very difficult for us as a district to plan, you know, two years, three years, five years down the road, because we just don't know if that funding is going to be there. And for us, having these one-time funding situations that occurred again this year, is good for that particular year, but it makes it difficult for us to look forward. And that's really what we'd like to do is be forward-thinking, be proactive. And sometimes that can happen just simply because we don't know what the funding is going to be next year, much less three to five years from now.
Denning: Any other changes that you want to mention? Is there anything that families or parents might want to know about that that might be different this year?
Robbins: The one difference I think is that for kindergarten through third grade students, there's the Reads Act implementation this year. And so there's some literature that we're going to be sending out to the parents and to the families. And so I just want them to be cognizant that there's a shift from the State Education Department on the implementation of the Reads Act. So I would just give them a heads-up on that. Other than that, let's get our kids registered, get them in school, and we'll get going!
Denning: Now the Reads Act, the intention is to have kids proficient in reading, in their literacy, by the third grade. Is there enough funding to support that effort?
Robbins: That's a really good question. I think that we have made it work through grants in supporting the program that has been implemented. We did get a $30 BSA increase. We'll have to see at the end of the school year of whether or not that $30 increase from the Legislature and the governor met the requirements of what the Reads Act and how we had to spend our money in order to implement it. So we'll have to see as the school year goes on. I'll have a better answer for you for that next year, at this time.
Denning: Okay, so what are you excited about this school year, anything that you want to let people know about?
Robbins: I am just really excited to get back, get our kids back in school, get them learning. I think that this was a really relaxing and refreshing summer for a lot of our staff. I've talked to run into staff in Ketchikan and I've had a lot of them say, 'I can't wait to get back I had a really relaxing summer, but I'm really excited to see the kids.' I don't know if the kids are all that excited, like we are as a staff, but I know that they will be once we get going. We have sports started already. So I just really love the start of the year. I love getting everybody back in school, getting them going. And I think that we're really going to have a great year like we did last year.