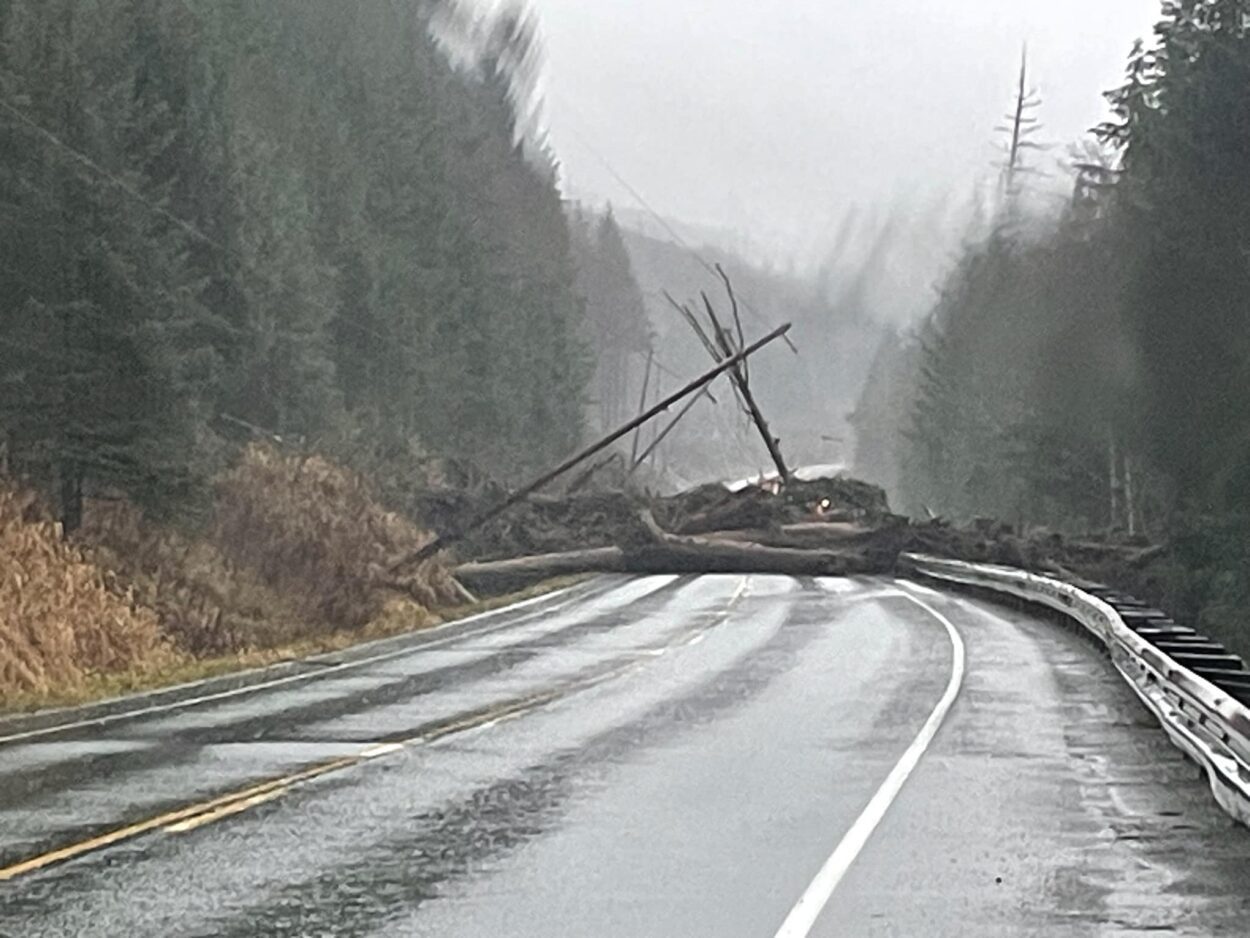 The storm currently affecting the majority of Southeast Alaska has caused a slew of landslides across the Ketchikan Gateway Borough and Prince of Wales Island.
These landslides in southern Southeast have affected the power grid, with many communities in the area reporting power outages. Parts of North Tongass Highway in Ketchikan were closed Monday due to a landslide in the Ward Cove Area. Residents were without power for a couple hours while Ketchikan Public Utilities assessed the damages Power has since been restored.
Alaska Power & Telephone, a utility provider serving Prince of Wales Island, has reported landslides in Hydaburg, Black Bear Lake, and between Craig and Klawock. A road was also washed out in Coffman Cove. AP&T said in a phone call that the Hydaburg landslide damaged power lines and the community was on a backup power supply. They said as of 2 p.m. on Monday, no major outages were reported in their service area. Clarence Peele, a Hydaburg resident, says several power poles were snapped in half.
Thorne Bay and Klawock residents reported power outages Monday afternoon.
All ferries to and from the Prince of Wales have been canceled.
A flash flood watch remains in effect in the area until 9 p.m. this evening and a high wind warning is expected to last until midnight. People are urged to secure vessels and loose objects that could be damaged by the winds, which are reported at up to 60 mph in the Ketchikan area.
Meanwhile, in northern Southeast, blowing snow has caused blizzard conditions. School was let out early on Monday in Juneau and in Haines.