One position available: News Director
News Director – KRBD Rainbird Community Radio – Ketchikan, Alaska
KRBD in Ketchikan is seeking a news director to lead our southern Southeast Alaska news coverage. The news director is the leader, manager, and chief editor of the KRBD newsroom, overseeing news staff, story output, and journalistic standards.
About KRBD
Come work for a 47 years-strong pillar of Southeast Alaska community radio. KRBD is a small station with a close-knit staff, an active board, and many volunteers. The KRBD team includes two reporting staff, a general manager, a Morning Edition host/program director, and a half-time development representative. KRBD's work schedule is typically Monday-Friday, save for weekend events that need to be covered.
KRBD's base of operations and the main listening area is the Ketchikan Gateway Borough, a group of island communities with a population of around 14,000. The listening area also includes Alaska's only federal reservation, Metlakatla on Annette Island, plus several communities on Prince of Wales Island.
KRBD is part of CoastAlaska, a regional news collaborative that shares support and resources with its members (including KUCB in Unalaska, KCAW in Sitka, KFSK in Petersburg, and KSTK in Wrangell).
About Ketchikan
Ketchikan is located among the forested islands and mountains of Alaska's beautiful Inside Passage. Ketchikan is proudly known as the "First City" because of its position as the first stop for cruise ships coming up from Washington. It is the ancestral land of the Tongass Lingít people. The community is driven by an intense art scene, music, fishing, and a subsistence lifestyle. Entertainment includes places like the Creek Street Cabaret or pop-up art and music events.
Ketchikan offers outstanding opportunities for hiking, backpacking, fishing, and boating with nearby glaciers, surrounded by the natural beauty of Alaska. This is a unique opportunity in a beautiful small town with a community radio station that plays an integral part in the culture and fabric of the city.
Transportation is mainly by sea or air – Ketchikan is off the road system. There is an airport and ferry system.
About the Position
You are responsible for editorial supervision, coordination, development, and implementation of KRBD news content, including over-the-air and online. You report directly to the general manager. You will cover a wide range of community-focused news stories. Your work will help fulfill our public service journalism mission of delivering news whether it is fisheries, forestry, local government, education, or in-depth enterprise stories. We strive to keep our community informed, engaged, and enlightened.
Our ideal candidate has strong management skills and the ability to produce high-quality news and public affairs programming. Someone who is curious by nature, innovative, creative, collaborative, and solutions-oriented with the ability to see the big picture while juggling multiple tasks.
Core responsibilities include:
Report, assign, develop, and edit stories while cultivating reporters' story ideas
Collaborate with news directors and reporters across Alaska to cover regional stories with statewide significance
Plan and host news broadcasts, special events, assembly meetings, call-ins, live streams, and other news coverage as needed.
Update and manage web-based news content
Share news content with the wider Alaska Public Media network
Create, edit, and distribute a monthly news digest email newsletter
Assist staff, volunteers, and the public as needed in a professional and cooperative manner
Qualifications
A Bachelor's degree in journalism or a related field, or equivalent experience in radio
Strong judgment and understanding of journalistic standards, practices, and ethics are required.
Desire to tell audio stories for diverse communities
Previous supervisory experience preferred
Demonstrated skills in radio including solid writing, interviewing, production/editing, and photography
Knowledge of Alaska and local issues, interests, and trends preferred
Ability to work under deadline pressure with minimum supervision
Exceptional organizational and time management skills
Salary and Benefits
Starting salary: $47,712.00 – $55,233 annually, DOE.
The news director position is a salaried, exempt position with health care benefits, paid sick leave, and paid vacation leave. KRBD provides a contribution to the 403(b) retirement plan for all employees participating in the program. KRBD observes 11 work holidays throughout the year.
To Apply:
Send your resume, cover letter, three references, and at least three work samples you reported or edited to apply@krbd.org.
The position is open until filled.
---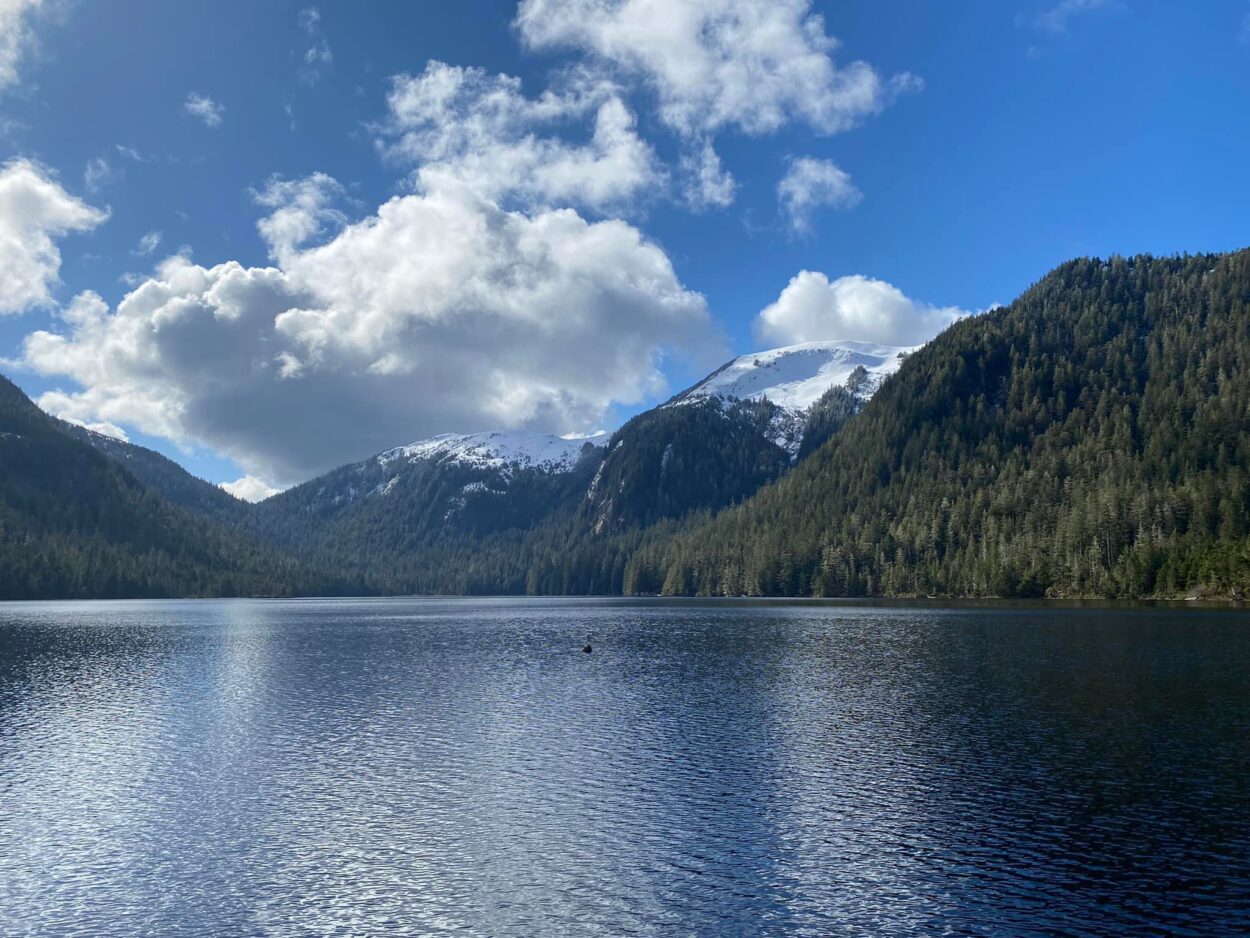 ---
Have we piqued your interest? Send us an email telling us why you are the right candidate for KRBD to apply@krbd.org.  Include a cover letter, your resume, references, and any other materials or links to your work you would like us to consider. The position is open until filled.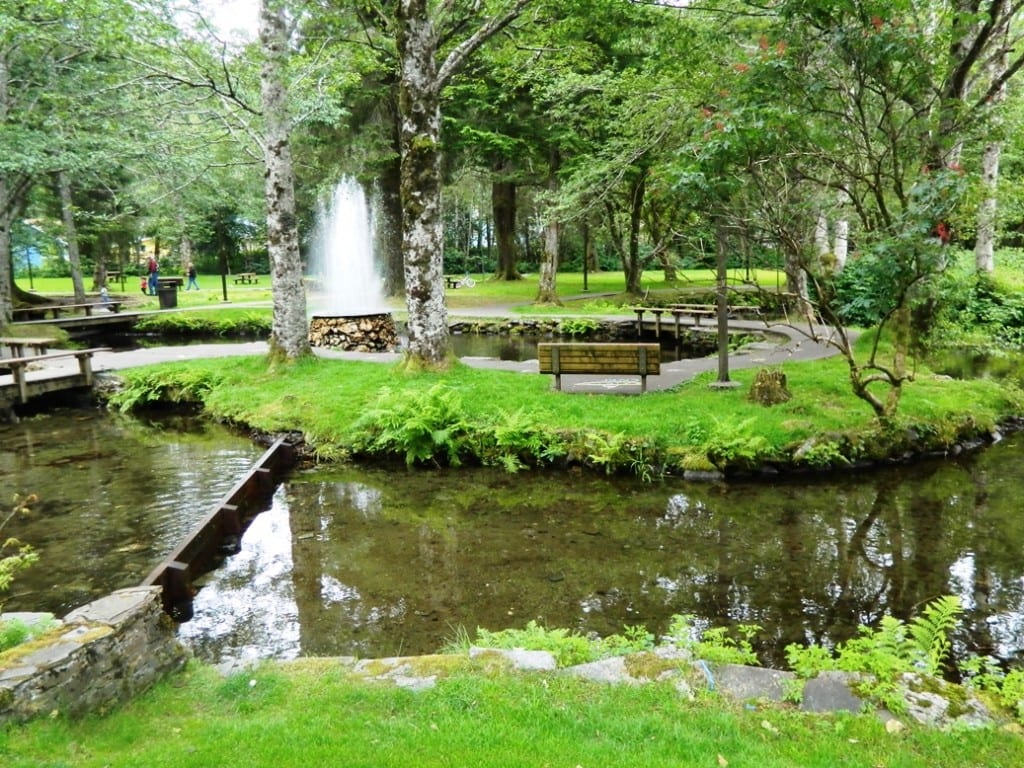 For more information and submissions, email: apply@krbd.org
The "skinny" on us:
KRBD is a member of CoastAlaska, Inc., a regional non-profit public broadcasting organization consisting of six member stations. CoastAlaska provides administrative, financial, development, engineering and technical support services to member stations. KRBD is locally owned and operated by Rainbird Community Broadcasting, Inc., with support from CoastAlaska. KRBD is a member of National Public Radio and Alaska Public Media. The station enjoys strong community support and has many volunteers providing content and assisting in fundraising activities. KRBD also serves as the LP1 for our listening area and we sit at the table of our Local Emergency Planning Committee, LEPC. Public safety for island communities such as ours is of the utmost importance.
Located in the heart of the Tongass National Forest on Revillagigedo Island in Southern Southeast Alaska, Ketchikan is a town of roughly 13,000 people, city and borough combined. KRBD's total listening audience extends to neighboring communities including Metlakatla on Annette Island, and Craig, Klawock, Hydaburg, Thorne Bay, and Hollis on Prince of Wales Island via translators serving an additional 5,000 people and an entire maritime fishing and shipping fleet.
As a temperate rain forest, the moderate temperatures of the Tongass produce lush foliage and allow for fantastic outdoor opportunities in fishing, hunting, camping, boating and hiking nearly year-round. The lushness comes from, on average, 150 inches of precipitation per year. Ketchikan is home to a thriving arts and music community, with great schools and a booming tourism industry. We also have a US Coast Guard base protecting the waters of the Inside Passage, and a world-renowned fishing industry supported by numerous canneries. Ketchikan is also a shipping hub for many surrounding communities, as well as a regional medical hub for southern Southeast Alaska.
Rainbird Community Broadcasting, Inc. is an equal opportunity employer.
Want to learn more about this dynamic community? Check out these links:
Visit Ketchikan (visit-ketchikan.com)
Ketchikan Chamber of Commerce | Greater Ketchikan Chamber of Commerce
Official Website of the City of Ketchikan, Alaska – Home Page (ktn-ak.us)
Ketchikan Gateway Borough, AK – Official Website | Official Website
CoastAlaska is an equal opportunity employer dedicated to building a culturally diverse staff and creating a working environment that promotes racial equity and inclusiveness. We believe attracting and retaining diverse staff is crucial to serving our community and fulfilling our mission. Women, Black, Indigenous and people of color (BIPOC), LGBTQ+ individuals, people with disabilities and veterans are highly encouraged to apply.