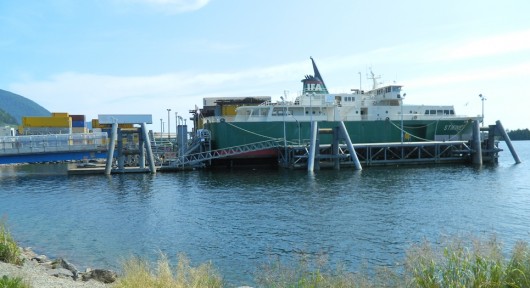 The Inter-Island Ferry Terminal parking lot at Hollis on Prince of Wales Island is likely to be paved the third week of August, weather permitting. The contractor will arrange for an alternative temporary parking lot nearby, according to IFA general manager Dennis Watson. More details will be available as the project approaches.
Watson adds that ferry departure and arrival times should not be affected by the parking lot upgrade.
Users of the Hollis terminal who may need assistance with moving a vehicle during the paving project should call 907-755-2225, or stop by the project office at 310 Bayview Boulevard in Klawock between 7 a.m.and 5:30 p.m. Monday through Saturday.