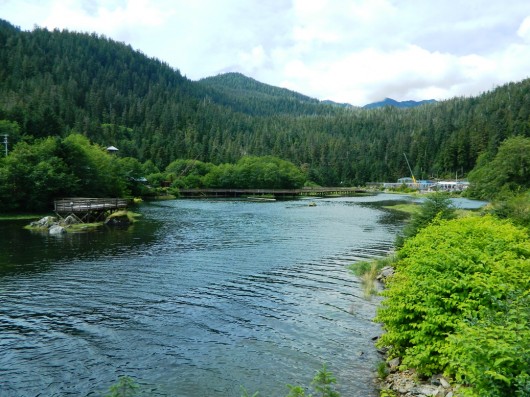 The Ketchikan Gateway Borough Assembly recently asked the state Department of Transportation to reduce the speed limit on South Tongass Highway in the Herring Cove area, but only during the summer.
That request stemmed from a borough study of Herring Cove, a busy destination for summer tourists hoping to see some Alaska wildlife. The Assembly will discuss that study in detail during a work session Monday, part of the regular Borough Assembly meeting.
Some other recommendations the Planning Department drafted include pedestrian bridges and viewing platforms, walkways next to the highway, and a public parking lot with restrooms and trash cans. All that would be funded through the borough's share of the state cruise passenger head tax.
The Planning Department also recommends working with the state to make sure there is enforcement of parking and traffic regulations, working with the visitor industry to educate visitors about wildlife safety, and an annual review to make sure the area's needs are met.
Also Monday, the Assembly will consider a resolution to move forward with a wood-fired boiler project at Point Higgins Elementary School. That's a cooperative project with the Ketchikan School District.
The Assembly meeting starts at 5:30 p.m. Monday in Borough Assembly chambers. Public comment will be heard at the start of the meeting.