Ketchikan City Manager Karl Amylon's office announced Tuesday that Ketchikan Public Utilities' manager of sales, marketing and customer service has won a national award.
Kim Simpson was named the winner of the Rural Broadband Association's annual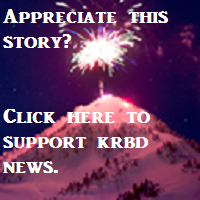 Outstanding Marketing Achievement Award.
Amylon writes in a news release that Simpson was chosen based in part on her work launching KPU's partnership with Verizon Wireless this summer.
Amylon writes that the award is well-deserved.
We should note that Simpson is a KRBD board member.