The Craig Tribal Association recently obtained funding for a new dispatch console for the City of Craig's dispatch center.
According to a news release from Craig City Hall, the tribal association secured $180,000 for the upgrade through the Tribal Transportation Program Safety Fund.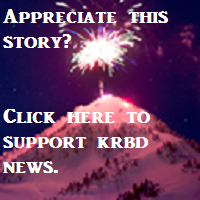 The new Motorola MC 5500 console includes a computer, dispatch software, audio box and accessories; along with new portable communications equipment for emergency responders.
Craig City Administrator Jon Bolling writes in the news release that he appreciates the Craig Tribal Association for improving emergency services on Prince of Wales Island.
The news release also announces that the tribal association obtained additional grant funding for a driver's education class that will help students preparing to obtain learners' permits and provisional licenses.