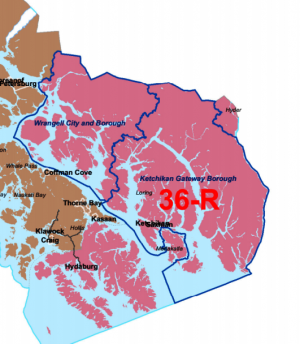 On Tuesday, the Alaska Division of Election counted absentee ballots and some early ballots that were not included in election results last week.
For House District 36, there were 1,085 absentee ballots and 47 early ballots added to the overall count. Those votes brought the overall turnout up to 43.7 percent of registered voters.
In terms of numbers, that's 6,423 out of the 14,699 registered House District 36 voters.
District Rep. Dan Ortiz, an independent, maintained his lead over Republican challenger Trevor Shaw. Ortiz ended up with 3,742 votes to Shaw's 2,489.
Here is a PDF with updated results from the district: hd36