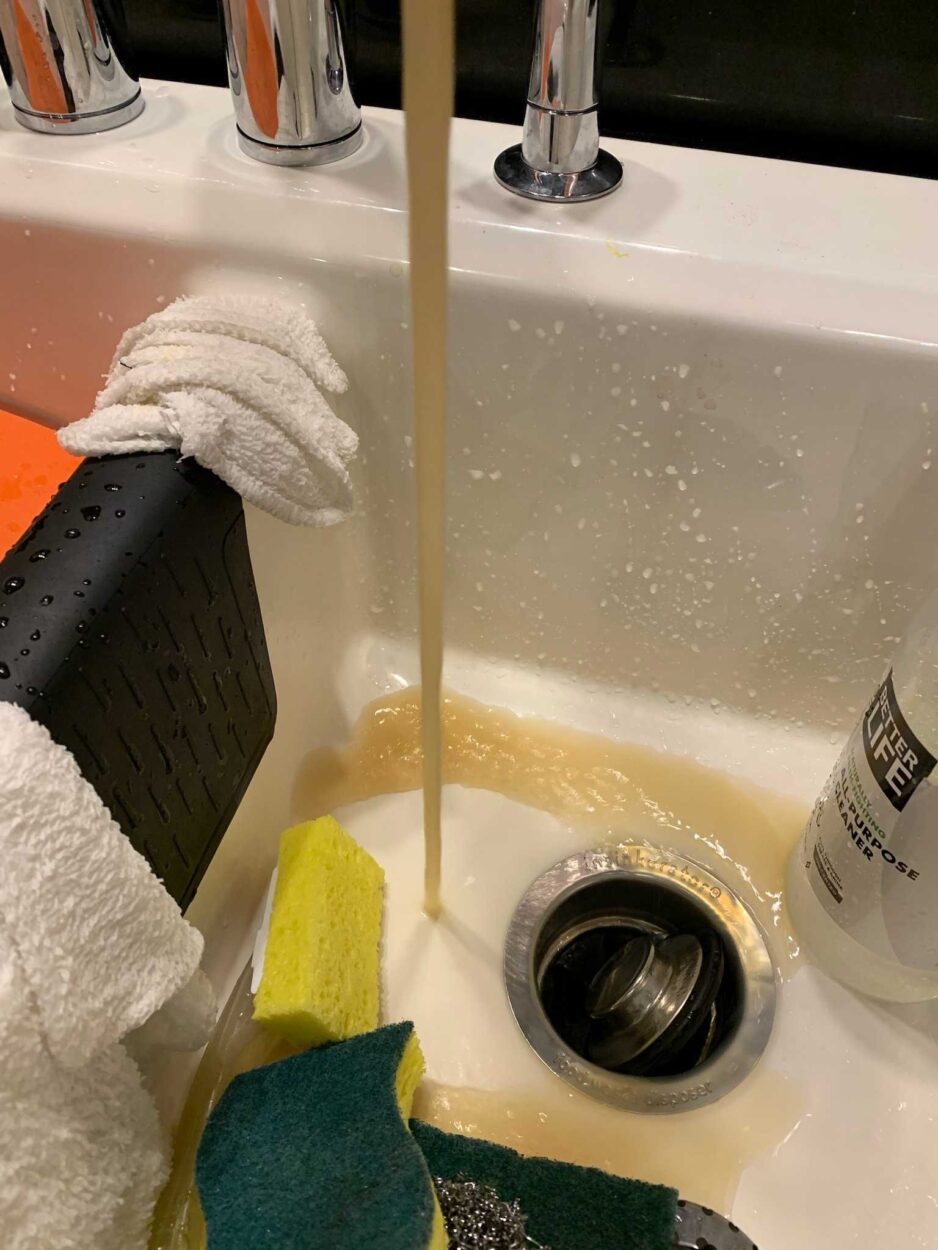 Failures at the water treatment plant in Prince of Wales Island's largest community have left some residents with dirty and discolored water and others with none at all. Officials in Craig issued a boil water notice Sunday evening and are asking residents to conserve water "as much as possible."
Craig's city administrator says crews are working to fix the problem, but, it's unclear when the water will be safe to drink again.
Late Sunday afternoon, Craig residents started to notice problems with their tap water.
Jacqueline Vaughan got home around 4:30 p.m. and did a double take when she opened her tap.
"Wow, it was coming out the color of bright, bright yellow, dark, bright yellow," she said. "So I actually couldn't believe it. "
June Durgan's water is a dark brown, and she says she's afraid to even boil it. Durgan says she's seen other residents posting pictures of white-sediment filled water, bright blue water, or dark brown water.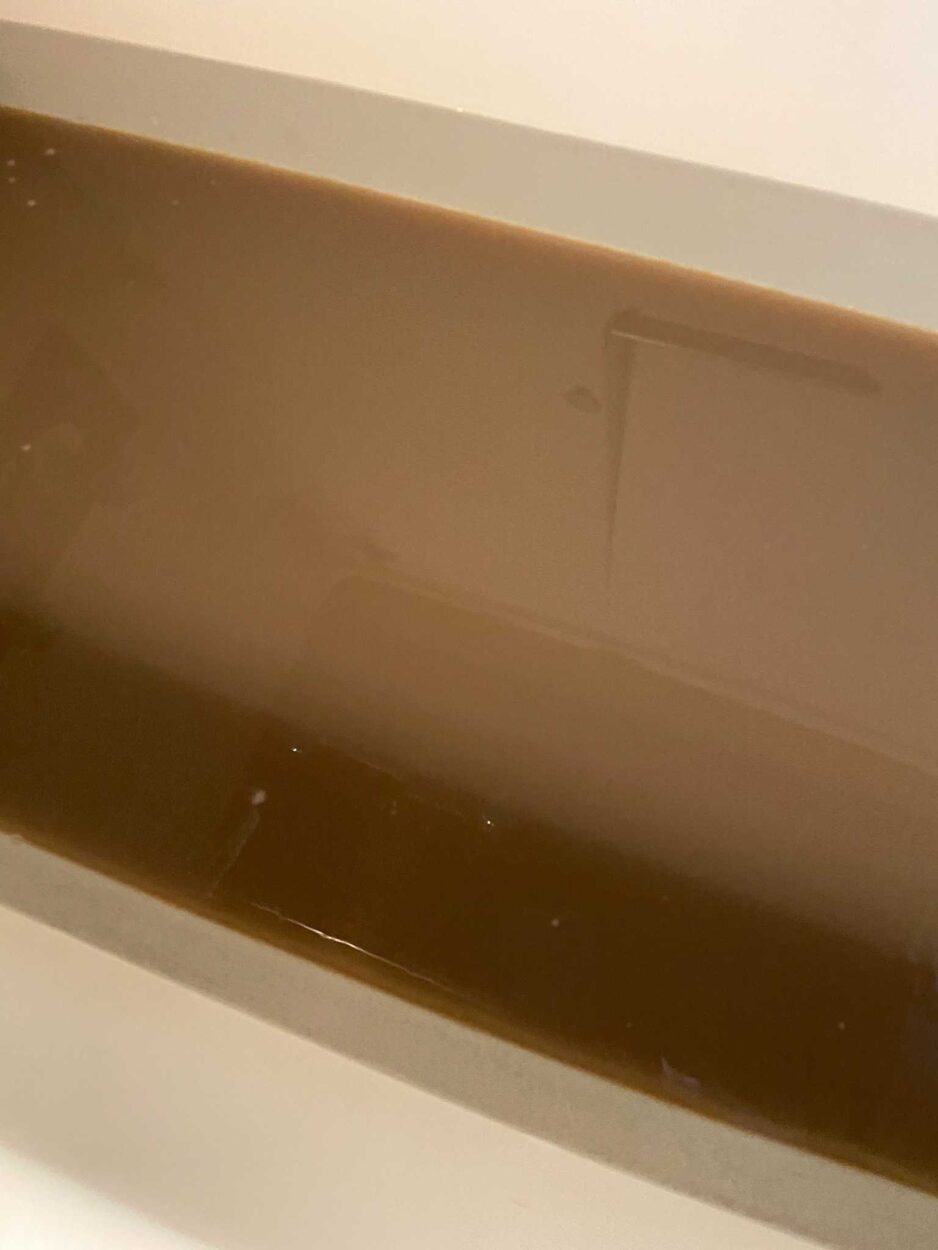 "I've lived here my whole life and just turned 66 today, and have never seen anything like this," she said.
Brian Templin is Craig's city administrator. He said the pressure started to drop Sunday night.
"We had lost water pressure in most areas of town," Templin explained. "Some areas don't have any water, and other areas just have reduced pressure. Some areas have muddy or dirty water, that somehow mud has gotten into the system, because of low water levels in the system."
Craig Public Works crews were able to get one of the plant's four treatment systems running at full capacity that night.
By Monday morning, two others were working at partial capacity, and a fourth is expected to come back online late Monday or early Tuesday. But the plant won't be working normally until two of those systems get new filters, and Templin doesn't know when that will happen.
Templin said there had been minor issues with the water treatment system over the past few weeks. He said crews had been working toward addressing the issues when the outage happened.
"The short of it is that the filter media in our treatment trains has been in need of replacement," he said. "But in order to do that, of course, we have to shut down water treatment, and so the Public Works Department has been working on getting ready to do that. But those clogged media, the clogged filter media in the treatment trains, has reduced our capacity of treating water."
Templin said around midday Monday that because of low pressure throughout the system, some areas are worse off than others.
"The points in the system that are farther out have less water," he said. "And the points in the system that are higher in elevation have less water. But beyond that, it's kind of spread all over Craig."
Templin said crews will be looking for leaks in the system once water is working again.
But some residents say they feel like the city has left them in the dark. Vaughan, the resident with the yellow water, said the city owed it to residents to warn them — especially since there had been issues at the plant in the previous weeks.
"We're not getting any answers from the city people," she said. "And I think it's a full-on crisis to tell you the truth, because of that."
Durgan, whose bathtub is full of murky brown water, expressed a similar feeling.
"I think they kind of knew they weren't gonna be able to fix it from the get go," she said. "But yeah, anyway, I'm not really a happy camper with our city right now."
Templin said crews are working nonstop to get the systems working again, and that before the outage, there wasn't information to give out.
"We were dealing with some issues with the system, but we weren't at a point that there was any information really to give out to the public" he said. "The failure yesterday came as a surprise."
Templin said that residents should report any leaks they see around town, including in their own homes.
Until the boil water notice is lifted, residents are advised to boil all water used for drinking, cooking or teeth-brushing for at least two minutes. The notice will remain in effect until the state Department of Environmental Conservation determines that the water is safe to drink.
Klawock's city hall opened its doors to Craig residents who need to fill up buckets of water today. Craig City School District schools are closed for the day, along with the public library, the youth center, Craig Tribal Association offices and Whale Tail Pharmacy.
Raegan Miller is a Report for America corps member for KRBD. Your donation to match our RFA grant helps keep her writing stories like this one. Please consider making a tax-deductible contribution at KRBD.org/donate.