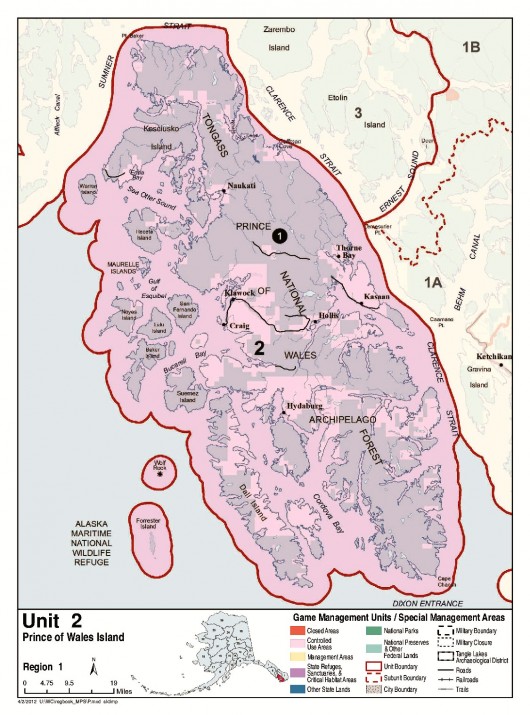 The Alaska Department of Fish and Game has announced that wolf trapping season for Game Management Unit 2 will close at midnight on Wednesday, March 19.
Unit 2 includes Prince of Wales Island and some smaller neighboring islands. According to the department's emergency closure notice, the annual harvest is getting close to the limit. Biologists want to ensure that the population is managed for long-term sustainability.
Federal game managers are issuing a similar order for trapping on national land. According to the emergency order, other game trapping in Unit 2 is not affected by the closure.
For more information, contact the Alaska Department of Fish and Game. A map of Unit 2 is posted with this report on the KRBD website.