Alaska State Troopers are investigating another theft of prescription medication in the Prince of Wales Island community of Hydaburg, the second incident reported in the last couple of days.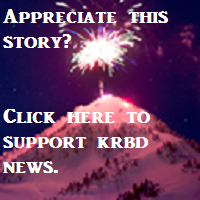 According to the online Troopers dispatch, an unknown person came to the door of a home in Hydaburg on Sunday night, and asked to use the restroom. The resident allowed the person inside.
After the suspect left, Troopers report, the victim found that prescription medication was missing. Nothing else was stolen or damaged.
On Saturday, someone entered a different Hydaburg home and stole a lockbox that contained cash and prescription opiates. The resident was home at the time, but didn't see or hear anything, according to Troopers.
Anyone with information about these incidents is encouraged to contact the Alaska State Troopers on POW at 907-826-2918.