A 63-year-old Craig woman died in a fatal car crash that apparently happened late Tuesday.
According to the Alaska State Troopers online dispatch, the accident was discovered and reported on Wednesday morning.
Micki Decker had been eastbound at about Mile 9.5 Klawock-Hollis Highway in a 1995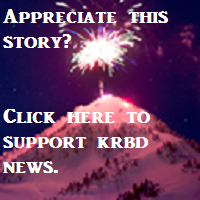 Nissan pickup truck when the truck left the roadway and hit a tree. She was fatally injured in the crash, according to troopers.
Troopers report that Decker had not been wearing a seatbelt at the time of the accident, which remains under investigation.
A dog in the vehicle survived and was taken by Decker's family.
This post has been edited to correct an error.