Nominations are open for the 2017 Governor's Awards for the Arts and Humanities, a program that recognizes contributions to the arts and humanities in Alaska.
People can nominate individuals, organizations or institutions in six categories. Those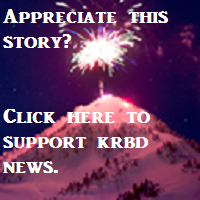 categories are: The Alaska Studies Educator of the Year, individual artist, distinguished service to the humanities, arts education, Alaska Native arts, and business leadership in the arts.
Nominations are due by Sept. 15th. Award recipients will be selected from those nominations by the Alaska Humanities Forum, the Alaska State Council on the Arts, and the Office of the Governor.
Recipients will be recognized in late January during a ceremony in Juneau.
You can find the online nomination form at akgovawards.org.