A 23-year-old woman suffered minor injuries early Friday morning after she was reportedly pinned between two cars near Harriet Hunt Lake.
According to the online Alaska State Troopers dispatch, the woman was standing near a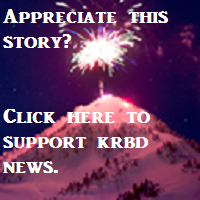 parked vehicle at about 3 a.m. Friday when another vehicle backed into her, pinning her between the two cars.
The driver of the vehicle was a Sitka woman, also 23. Troopers say she left the scene, and that witnesses reported she was intoxicated at the time of the incident. The driver later was contacted inside city limits. She was arrested and charged with driving under the influence. Troopers say additional charges may follow.
The injured woman was treated at PeaceHealth Ketchikan Medical Center.