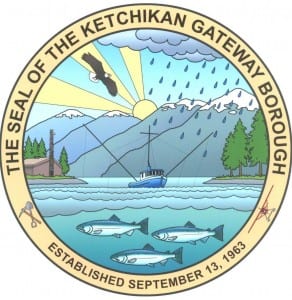 The Ketchikan Gateway Borough Assembly has a light agenda for its Monday meeting. The only new item of business is how to proceed with finding a new borough manager.
Borough Manager Dan Bockhorst has announced he plans to retire at the end of 2016.
Borough staff members have recommended that the Assembly choose a committee of three Assembly members to lead the selection process. The committee would discuss and recommend a salary level, job description, selection criteria, and how to advertise the position. They also would vet the initial round of applicants and establish an interview process, among other duties.
Decisions made by the committee would be subject to approval by the full Assembly.
The cost of the recruitment process is expected to be about $30,000. That includes advertising, travel and accommodations for finalists, a public reception for finalists to meet community members, background screening and relocations costs for whoever is chosen to fill the job.
Monday's Assembly meeting starts at 5:30 p.m. in Borough Assembly chambers at the White Cliff building. Public comment will be heard at the start of the meeting.